Browns COVID-19 Relief - Commit | Cleveland Browns - clevelandbrowns.com
United Way of Greater Cleveland
Through the Greater Cleveland COVID-19 Rapid Response Fund, United Way is working to help serve those on the frontlines in our region.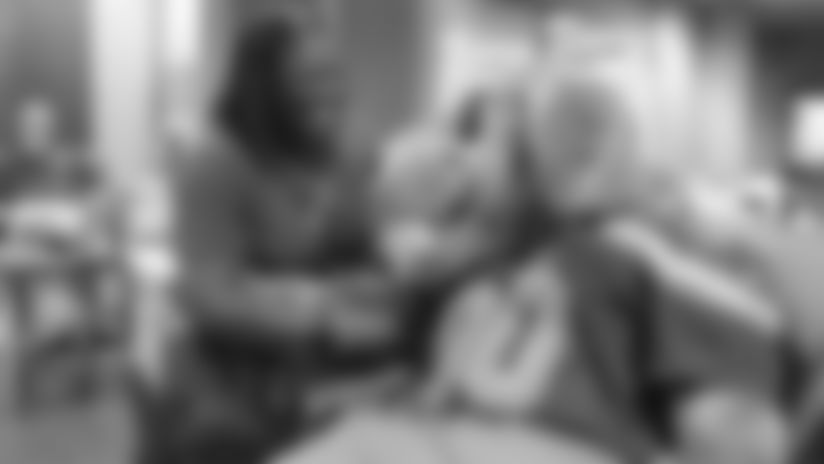 American Red Cross
Due to the coronavirus outbreak, there is a critical need for blood. Please consider making a blood donation appointment with the American Red Cross.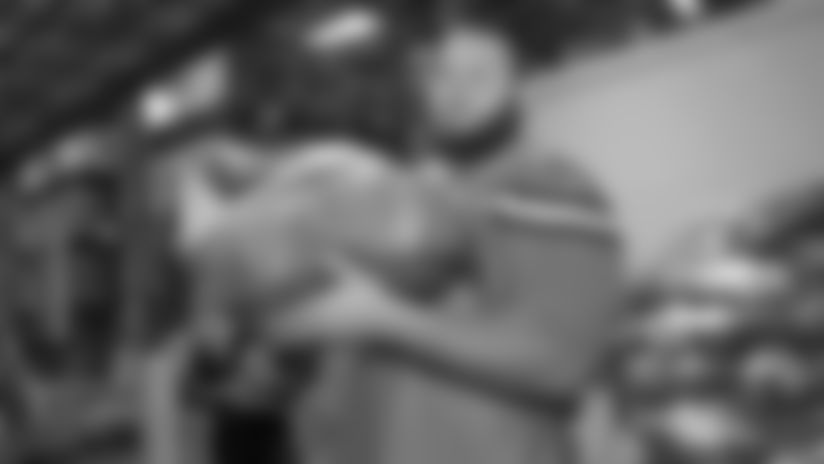 Greater Cleveland Food Bank
The Greater Cleveland Food Bank is working to combat hunger in Northeast Ohio. Learn how you can help.
University Hospitals
University Hospitals is working diligently to respond to this public health emergency. See how you can support their work.
Follow @BrownsGiveBack and use #give10
How Browns Players are Giving Back
Players Give Back
In the midst of the ongoing pandemic, our players have stepped up to help those in need.
• Nick Chubb has teamed up with VKTRY Gear to provide 500 free pairs of insoles to healthcare workers on the frontlines.
• Adrian Clayborn is teaming up with A Better Chicago and Central Kitchen to bring meals to Chicago Public Schools students in need this summer. With Adrian's match, over $30,000 was raised to help fund meals.
• Tae Davis is donating 500 meals to seniors in need through Meals on Wheels, after finding out that 3 of his family members were diagnosed with COVID-19.
• Myles Garrett teamed up with the Cleveland Hope Exchange and local businesses to provide more than 24,000 pounds of food and additional resources to those in need. He also participated in a charity Twitch stream alongside Denzel Ward to benefit the World Health Organization's COVID-19 Solidarity Response Fund.
• Jamie Gillan helped distribute meals to those in need in the Tremont area.
• Willie Harvey donated 150 masks to Flagler Hospital, where his mother works.
• Austin Hooper donated $10,000 worth of meals to Cleveland-area nurses.
• Chris Hubbard donated to Feeding America to support Cleveland and Georgia Food Banks. Also, he launched a "Corona Workout" with the Cade Foundation to encourage families struggling with infertility.
• Jarvis Landry donated $15,000 to provide hygiene products to East Cleveland City School District students and families amid the global COVID-19 pandemic. Landry partnered with Meijer to secure the supply for East Cleveland Schools, which was selected as the recipient through the Cleveland Browns Foundation's "Get 2 School, Stay in the Game!" Network. He also participated in a charity Madden Tournament alongside Denzel Ward and donated season tickets as part of the All In Challenge. Additionally, Jarvis and his family donated meals to the staff of his hometown Louisiana hospital.
• Baker Mayfield and his wife, Emily, have made a $50,000 donation to the Greater Cleveland Food Bank as part of a match, helping to provide up to 1.2 million meals for families in need. In addition, Baker has donated more than 3,500 meals to Meals on Wheels of Norman, OK, as well as 8,000 meals to St. Augustine Hunger Center in Cleveland. Baker and Emily will also be joining Chef Carla Hall to support GENYOUth's COVID-19 Emergency School Nutrition Fund.
• Larry Ogunjobi donated 100,000 meals to further support the Greater Cleveland Food Bank.
• Sheldrick Redwine participated in The Mutineers' Wrecked Royale Charity Call of Duty Tournament for COVID-19 Relief. He played to support Kings and Queens Youth Empowerment in Miami.
• Johnny Stanton participated in the NFL/United Way Virtual Hangout to raise funds for United Way of Lorain County's relief efforts.
• Denzel Ward pledged to take on the biggest monthly expense for 21 people out of work due to the COVID-19 crisis. He also participated in a Madden Tournament alongside Jarvis Landry and a Twitch stream alongside Myles Garrett to benefit COVID-19 relief charities.
• Greedy Williams, on behalf of his foundation, donated 150 masks and shields to doctors and nurses at the Overton Brooks VA Medical Center in Shreveport, LA.
• Jedrick Wills Jr. participated in The Mutineers' Wrecked Royale Charity Call of Duty Tournament for COVID-19 Relief.
• Mack Wilson participated in The Mutineers' Wrecked Royale Charity Call of Duty Tournament for COVID-19 Relief. He played to support the Browns 'Hats Off to Our Heroes' Fund.