Download Official Stay in the Game! Network Resources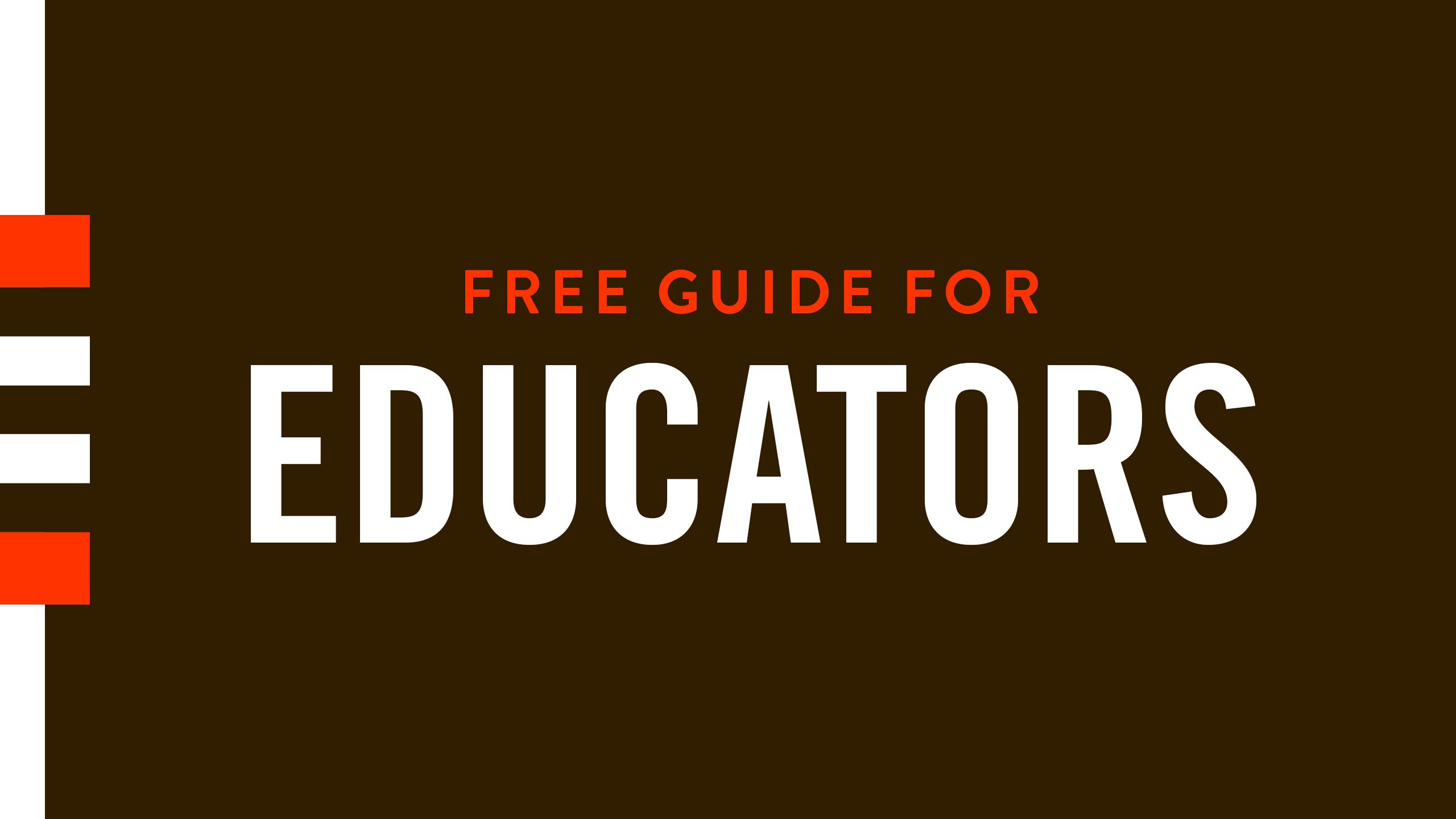 Free Guide For Educators
As teachers and school leaders, you have a profound understanding of your students. You know their personal stories and backgrounds. You know their learning styles and preferences, and you modify and personalize instruction to meet their learning needs. No doubt your heart leaps when you see their faces light up after they've successfully mastered a challenging concept.
You also know the impact attendance has on student success. You've seen firsthand how some students struggle to get back in the groove after missing just one day of instruction. Consider when those absences slowly and stealthily build up over the course of a semester or school year. Five absences over three months: the flow of instruction might be significantly interrupted, and a student might struggle to merge back into the rhythm of learning. Ten absences over five months: the learning sequence is totally interrupted, and a student backslides—often unable to regain sound academic footing.
Download End of Year Certifications
End of the Year Attendance Certificates
Our goal is to focus on good and improved attendance, rather than perfect, as we know in today's world, perfect attendance isn't always achievable. Reward your hardworking students for their good and improved attendance and engagement in school with these certificates.
Track Your Attendance By Downloading The Official Stay In The Game! Network Attendance Tracker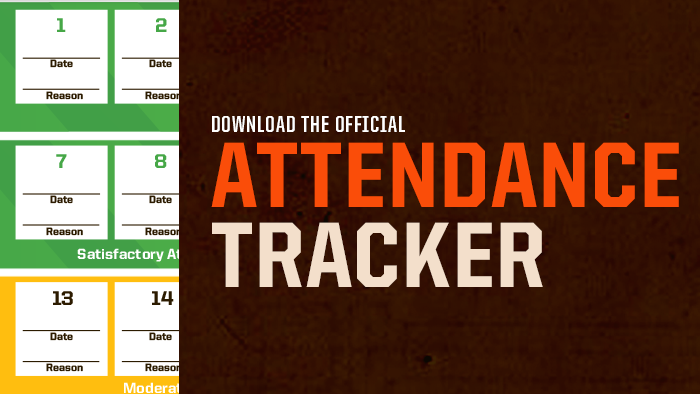 Track Your Missed Days!
Students—we are in this game because of you. The Stay in the Game! Network believes you are Ohio's most valuable player, and we want to help ensure your success.
One of the most important things you can do—and it's an easy step—is reularly attend and be engaged in your learning experience. You can track your attendance and know how many days of school you have missed. To help you keep track of your absences, we have developed an attendance tracker, which you can download below.
Other ways you can show your commitment to school attendance: Take the attendance pledge and put a yard sign or poster up at your house. (Creative files for Cleveland Browns player posters and yard signs are below). The posters were designed to be printed ledger or tabloid size.