Offensive Coordinator Kyle Shanahan looks forward to bringing his philosophy to the Browns.
On Thursday's edition of "Cleveland Browns Daily, Driven by Liberty Ford," co-hosts Vic Carucci and Nathan Zegura talked about the dynamic personality of the new coaching staff. Offensive coordinator Kyle Shanahan joined the show to discuss his new opportunity in Cleveland and his excitement over the talent with which he'll be working.Special-teams coordinator Chris Tabor spoke about his opportunity to work under his third head coach in three years, Mike Pettine, and how grateful he is to remain on the Browns' staff.Dane Brugler, from NFLDraftScout.com and CBSSports.com, called the show to discuss the top quarterbacks in the 2014 Draft and his opinion on the top five overall players.
Here are some highlights: Nathan Zegura: "I have such a good feeling about this group. Their dynamics, enthusiasm, edge, that desire to prove themselves, it excites me. You get a sense that these are football people who live, breath, sleep football, and want to continuously come up with new ways to be better at their job. They seem like a bunch of a workaholics. Kyle knows this is his time to shine and is a really smart guy. He's excited to work with the talent that's here and he knows that he is coming in to an organization where upgrading this offense is a high priority. He knows there are a lot of draft picks and I think he's excited to know that he'll be getting some toys to play with. I really feel that we are going to be able to clearly identify the attitude that encompasses this team." Vic Carucci:"There's an open-mindedness to this (coaching) group, which is important to allow this team to turn around. I think there is an edge to these coaches. What Pettine seems to bring to the table, and hearing these assistants talk, what kind of comes through is the Rex Ryan style of coaching, which doesn't surprise me. I think Kyle (Shanahan) relishes in the opportunity to coach offense on a football team where the head coach is a defensive guy. It's a young group and some people will see that as inexperience, but to offset that idea, it's the energy that they bring. They brought in 11 coaches total, some with more experience, so it's a good blend. I'm excited to see where it goes from here."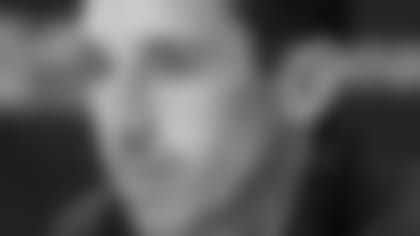 Kyle Shanahan: "The first thing I want to do is see what we have and study the tape. We spend most our time studying the defense and how to attack guys. I know there is some talent there and I'm looking forward to watching all 16 of the games and really getting a feel for the roster we have. Pettine has always been tough to go against and is really respected across the league. I always wanted to be with a good defensive system, so I was really excited when I met with him. He's a real person who won't change the way he is. The more I talked with him, the more comfortable I felt. Josh Gordon is so competitive and that's what makes me so excited. He's a football player, a freak a nature who isn't scared of contact. He'll be good in any offense we run, but we aren't going to have a problem getting him the ball. I'm excited to be in a place where you feel that the fans feel the same way you do. My family is the most important thing in my life and after that, it's all football. I just feel like I'm in a city where everyone has that same level of passion for football as I do."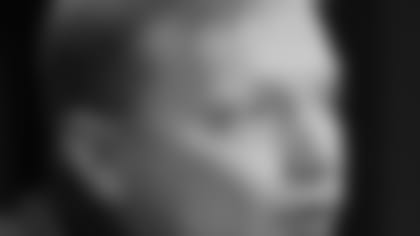 Chris Tabor:"I'm fortunate to be here with any head coach. This is a business and it's always changing, so if you do have that opportunity to stay, you feel very grateful. I'm excited about it because I have the familiarity with the players and look forward to continue to work with the guys to get them better. Any time there are changes at the bottom of that roster, it makes it tough, so hopefully we will be playing a lot of the guys that we did last year. Travis (Benjamin) was, obviously, a big factor in our special teams last season. He's doing his rehab (from season-ending knee injury last year) and everything went well for him medically. He is on scheduled pace and doing really well. He's a special player and it's fun to have him on your team."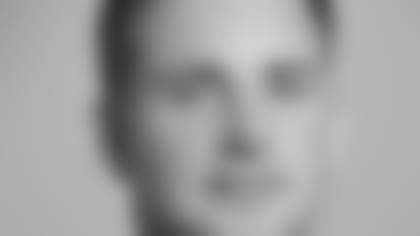 Dane Brugler:"This draft discussion is going to be dominated by (Johnny) Manziel talk, why or why not (the former Texas A&M quarterback) should be drafted high. If I were to describe him in one word, it would be unique. He's different and there really isn't anyone like him in the NFL. In a league where defenders are bigger, faster, stronger, his size and durability are things that can't be ignored. It's a real question if he can hold up for 16 straight games. (Louisville quarterback Teddy) Bridgewater, from a mental standpoint, has everything you want. The size isn't exactly what you are looking for, but he has the arm strength and mental attitude that makes him very attractive. (Blake) Bortles can do a lot with his legs. He's going to be a guy who flashes and at times, looks like Andrew Luck. But then at times you will scratch your head and wonder what he is doing. He's a guy who needs some time to develop. But this is definitely a talented group of guys. …My overall top five players of this draft are: Teddy Bridgewater, Jadeveon Clowney (DE, South Carolina), Greg Robinson (OT, Auburn), Khalil Mack (OLB, Buffalo), Jake Matthews (OT, Texas A&M)."