*QB Derek Carr was the topic of discussion on Friday's Browns Daily.
---
On Friday's "Cleveland Browns Daily, Driven by Liberty Ford," co-hosts Vic Carucci and Nathan Zegura discussed the constantly changing quarterback news, while turning to Twitter to see who the Browns should pursue as a veteran free-agent quarterback.
Doug Dieken, from the PNC Bank Cleveland Browns Radio Network, joined CBD with his thoughts on obtaining a veteran quarterback, along with the player he feels will have the most impact for the Browns. Running back Ben Tate spoke with Nathan about his excitement to play for Cleveland and the asset he will be to the run game.
Robert Kuwada, who covers the Fresno State Bulldogs for the Fresno Bee, shared his insight on quarterback prospect Derek Carr, who participated in Fresco State's pro day on Thursday.
Here are some highlights: Vic Carucci: "There will be great fluctuation in the quarterback position because no one has a great handle on the position itself. With Teddy (Bridgewater), at one point, he was thought to be the top man in this draft, but to see him at his pro day took him down some stock. (Blake) Bortles, in some eyes, is viewed as the only player worthy of a top five consideration. It's fascinating to see this all unfold. (Michael) Vick intrigues me because of his movement, arm strength, and savvy. Plus, there's that connection with Shanahan. My issue with him, though, is he breaks. He can't seem to stay healthy and that would be the problem with bringing him here. The Browns need to bring in a veteran quarterback, there's no doubt to that. With Matt Schaub off the table, it will be interesting to see the direction they go." Nathan Zegura: "Matt Schaub has reportedly been traded to the Oakland Raiders, so that takes that avenue off of the table for the Browns. As you look at this quarterback landscape, the Browns have (Brian) Hoyer, which makes me think they will bring in a veteran, too. The possibility of (former Washington Redskin quarterback) Rex Grossman is there, which screams number three quarterback to me. If that's the case, you will have to bring a rookie in to compete with Hoyer to be the starting quarterback. (Michael) Vick is the most talented of quarterbacks out there, but I don't know if that is the direction the Browns want to go. He will come with a high price tag. I like the Grossman idea. He's familiar with the system and he can help a rookie get acclimated to the offense. He doesn't cost that much money and brings something off of the field to be that extension of (Kyle) Shanahan with this young group."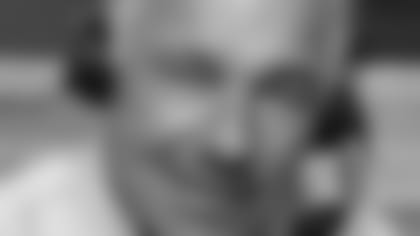 Doug Dieken:"Hoyer has a lot of that veteran leadership to him and his exposure to (New England Patriots quarterback) Tom Brady taught him a lot more than the X's and O's. Even if you don't end up getting another veteran quarterback, Brian is a guy who has shown he knows how the game is played at this level. But it would be nice to have another veteran here because if you do draft a rookie quarterback, you want him to absorb as much as he can from a couple of minds. Ben Tate is going to be the biggest difference-maker for the Browns. We didn't have a running game last year, and when you are implementing a new system and have a back who already understands it, that's very important. That takes a lot of pressure off of your quarterback and offensive line."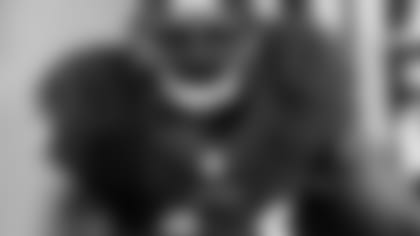 Ben Tate:"The things the Browns are doing, it fits me and it gives me the best opportunity to use my skillset and be the most successful running back I can be. I'm excited to finally get my chance to show everyone what I can do. I don't have to relearn much with the scheme the Browns are running, so I think it will be an easy learning curve for me, which will definitely help. The Browns are on the cusp of turning things around. It's just about changing the mentality and how guys think, but everything is in line to make this turnaround. I'm going to give it all I have. I always have the attitude not to let the first guy bring you down. Make him miss or make him regret tackling you later. Good things are coming for me and for the Browns."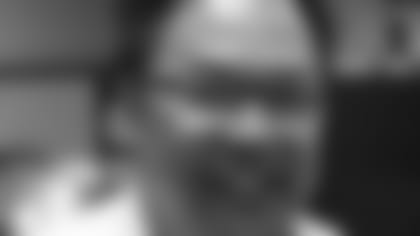 Robert Kuwada:"Derek Carr threw the ball incredibly well on Thursday. He went out and really made those NFL-type throws and did a nice job with it. He has always been able to throw the ball well up the hash marks, but the intermediate throws across the numbers were a question. Yesterday he was able to do that through a number of different launch points, though. He's up a little weight-wise and he definitely is a little stronger than he was at the end of the season. He's done a lot of work and getting closer to where he wants to be. Derek is a film junky and will know and memorize whatever offense he's in from backwards to forwards. He'll have a smooth transition (into the NFL) in that way. Derek will tell you that he's not the same guy that he was at the beginning of his career. Maturity wise, he's much farther ahead of a lot of people in this draft class."