ClevelandBrowns.com has you covered with all of the latest news, notes and quotes as the Browns go through their offseason program and prepare for the 2021 NFL Draft.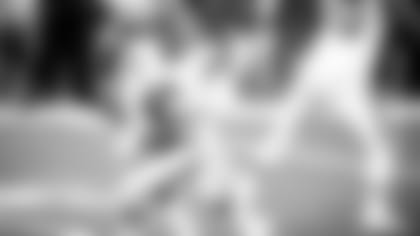 Mayfield more focused on winning games than contract extension
April 26 (3:30 p.m.) — Baker Mayfield, fresh off the news of the Browns picking up the fifth-year option on his rookie contract, said Monday he's more focused on winning games than he is a future, long-term contract extension.
Mayfield, the No. 1 pick in the 2018 NFL Draft, is under contract with the Browns through the 2022 season after having his fifth year picked up by the team Friday. With time on his side, Mayfield said a potential contract extension was on the "back burner," from his perspective. Winning, he said, would help make the process smooth for both sides.
"I'm not worried about it. I want to go out and win games. I think everything happens for a reason, so we'll see what happens," Mayfield said.
"I get asked about [a long-term extension] a lot, but it's also one of those things that I trust wholeheartedly in the Mills family, my agents, and for them to handle that behind the scenes. But right now, it's about setting up the foundation for this upcoming season and continuing to build on what we left with last year and continue to improve."
Asked Friday about a potential long-term extension for Mayfield and CB Denzel Ward, Browns EVP of Football Operations and GM Andrew Berry said it wouldn't be appropriate for him to comment either way.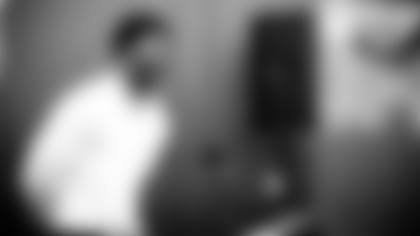 Myles Garrett to announce Browns' Day 2 picks
April 23 (10:57 a.m.) — Browns All-Pro defensive end Myles Garrett is slated to announce the team's three picks on Day 2 of the 2021 NFL Draft.
Garrett is among a group of current players and Legends who will make selections for each of the league's 32 teams on Day 2 of the draft, which features the second and third rounds.
The Browns currently hold one pick in the second round (No. 59 overall) and two in the third (Nos. 89 and 91).
The 2021 NFL Draft is coming to Cleveland, and you can be a part of the action at the NFL Draft Experience. The free, three-day football festival celebrates all 32 clubs and attracts fans who want to feel connected the NFL, its history and future. Click to get your tickets now.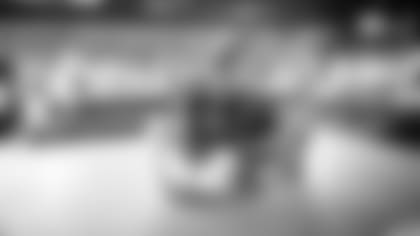 NFL sets May 12 release date for 2021 schedule
April 21 (3:04 p.m.) — The NFL on Wednesday announced it would reveal the 2021 schedule Wednesday, May 12, at 8 p.m.
Cleveland's full slate of 2021 opponents is set with games lined up with teams from the AFC West, NFC North and the usual suspects from the AFC North. The Browns' three flex games — the only two that differ compared to their AFC North counterparts — will be against the New England Patriots, Houston Texans and Arizona Cardinals, all of whom finished in third place in their respective divisions. The Browns, at 11-5, finished in third place in the AFC North because of the Ravens' head-to-head tiebreaker advantage.
Cleveland will hit the road for games against the Packers and Vikings from the NFC North, Chiefs and Chargers from the AFC West and the Patriots. The Browns will host the Bears and Lions from the NFC North, Raiders and Broncos from the AFC West, Cardinals and Texans. It'll mark back-to-back seasons in which the Browns host the Texans and Raiders at FirstEnergy Stadium.
The Browns' schedule features games against five playoff teams: Pittsburgh, Baltimore, Green Bay, Kansas City and Chicago.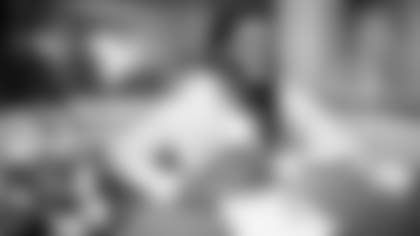 Stefanski says Clowney can help Browns on inside, outside
April 20 (5:06 p.m.) — Kevin Stefanski expects Jadeveon Clowney to help the Browns the same way he's helped his previous teams — at all spots on the defensive line.
Stefanski had his first opportunity to vocalize his excitement about the signing of Clowney during Tuesday's video conference with reporters.
"I do think he is versatile enough to play inside and outside. He has shown that over the course of his career," Stefanski said. "He is a disruptive football player in the run and the pass game. He is somebody that over the many years and certainly in the last few has seen a lot of attention. Teams have slid to him and put a tight end in there to chip or their running back. We feel like he will have opportunities here playing opposite of (DE) Myles (Garrett). That should help him in the pass game. He is a disruptive player. Excited to add him to the front."
Clowney, the No. 1 overall pick in the 2014 NFL Draft by the Houston Texans, has racked up 32 sacks over seven seasons, though two of those years were significantly shortened by injuries. Clowney made three consecutive Pro Bowls from 2016-18, a stretch in which he averaged more than eight sacks per season and delivered a combined 59 hits on the quarterback.
Often the target of double teams, Clowney has been moved all across the line of scrimmage throughout his career in hopes of putting him in the best possible position to wreak havoc. With Garrett on the opposite side of the line and Takkarist McKinley also in the fold, Clowney expects to see even more prime opportunities to disrupt the game.
"It is a bunch of talent on that defense, even in the secondary and all of the way to the front," Clowney said last week. "I just feel like we have to play as one unit and get to know each other. Since we have a lot of new pieces, we are going to have to get to know each other and have a feel for each other so we know how each other plays. It is going to come during training camp when we are all out there together. I think we are going to find out how special of a group we are when it comes down to it and training camp gets here."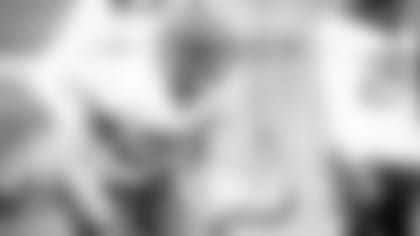 Williams, Beckham Jr., Delpit 'on track'
April 20 (4:39 p.m.) — Browns coach Kevin Stefanski is encouraged by the progress made by CB Greedy Williams, WR Odell Beckham Jr. and S Grant Delpit, all of whom are recovering from serious injuries.
Williams (shoulder) and Delpit (Achilles) missed all of the 2020 season after suffering their respective injuries during training camp. Beckham was lost Week 7 against the Bengals, when he tore his ACL in the first quarter of Cleveland's win.
"I think they are all on track," Stefanski said Tuesday in a conference call with reporters. "I do not know the exact date that is for all of those guys, but really like how they are progressing."
Stefanski made special mention of Williams, who battled a frustrating injury that included nerve damage. Williams briefly returned to practice during the early part of the season but was ultimately shut down because he couldn't get back to 100 percent.
"Greedy continues to get good news, and I am just so happy for the kid," Stefanski said. "He just battled his butt off in the rehab room for months and had a great attitude throughout. I am just really, really happy for him as he keeps getting better and better. He has a ways to go, but he is trending in the right direction."