Women's History Month is at an end, but the impact of women all throughout the Cleveland Browns organization is felt on an everyday basis.
From Kevin Stefanski's coaching staff, to the player personnel group, to corporate sales, marketing and everywhere in between, the Browns are powered by women who have helped break down the barriers that once discouraged them from joining the male-dominant industry of sports.
Hear from a handful of these women as they share their stories and detail how they embrace the roles they hold all across the Browns organization.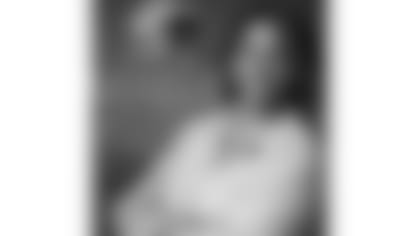 Leanne Jones - Digital Media Manager
I oversee all digital touch-points for the Browns including the website, social media, and the mobile app. Being a woman in sports allows me to help increase social awareness through a different perspective. For a long time, the sports industry was a very exclusive world, so seeing more women behind the scenes means that change and diversity is making a difference! I'm proud of being able to share my experiences with this team as well as learn from like-minded individuals that have a passion for impacting the community.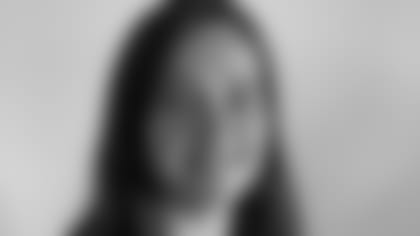 Colleen Oberle - Manager, Corporate Partnership Activation
As part of the Corporate Partnerships team, I work closely with our team partners developing and executing their sponsorship programs and activations each season. As a female athlete growing up, I always assumed my career in sports would end when I graduated college. Working in sports has allowed me to continue to fuel my passion while providing me with a truly rewarding and challenging career. In such a male-dominated industry, it's important for young girls to see themselves represented in these types of roles. I've been lucky to have some amazing female role models that have helped me realize my potential in the world of sports and I'm excited to continue to pass that on to the next generation of sports business professionals!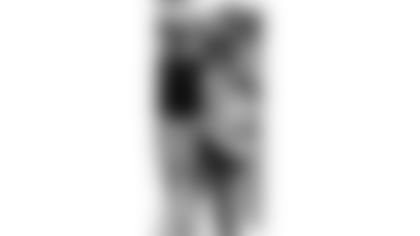 Lexi Norton - Ticket Operations Coordinator
I help with the back-end, software side of ticketing and provide operational support to our Sales & Services and Suite departments. Women are taking an increasingly active role in the front office, management, and coaching realm of sports and I could not be more proud to be a part of it!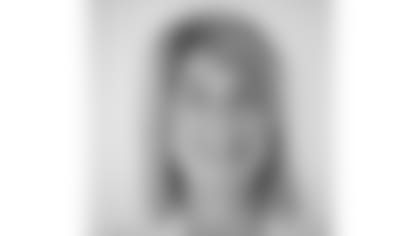 Kathleen Wood - Pro/College Scouting Fellow
I scout college players within Midwest with crosscheck responsibilities in the southeast. I'm also responsible for writing scouting reports on Pro Personnel for other NFL Teams. I couldn't be more honored to work for the Cleveland Browns. From ownership, executive management, coaches on down, I've been privileged to be given an opportunity to live out my life's passion in football. It's been a journey of hard work to earn my role within the organization. I'm so grateful to be respected for my past experiences and encouraged to just be me and have a voice. Gratitude is an action word, so it's equally important to me to be of service and help others achieve these same goals in any way I can.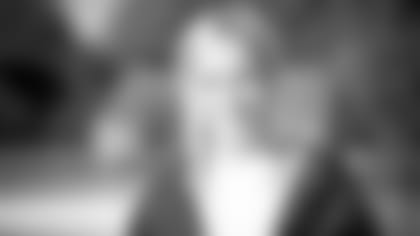 Meredith Schuerger - Corporate Partnership Development Analyst
I assist Corporate Partnerships in the development of both new and existing partnership opportunities, acquisitions of partnerships in new markets in the U.S. and measure brand recall and brand sentiment among markets. To be a woman working in sports, it represents that myself and other women have the opportunity to be advocates in this industry that used to be male dominated. I am grateful to work with such strong women in the Cleveland Browns organization. Working beside the women in my industry makes me motivated every day and sets an example for younger generations to be encouraged to join such a fast paced & innovative industry. It is a growing ideation to have support from male leadership to recognize and hear the voice of women.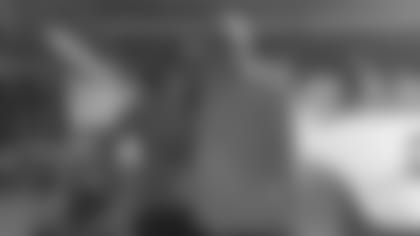 Taylor Laurer - Senior Director, Membership Services
I oversee all service and retention initiatives for the entire Cleveland Browns season ticket base as well as other revenue-generating ticket strategies and processes. Additionally, I work collaboratively to provide the best fan experience and highest levels of customer service to all fans coming to FirstEnergy Stadium on Game Day. Being a woman in sports is one of the most motivating parts of my job. I feel I bring a unique perspective to our business strategy and processes and also hope to continue to pave the way and be a strong mentor for other young women on the revenue side of the business.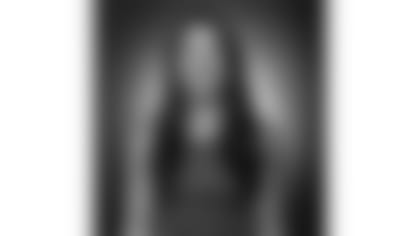 Raquel Marcelo - Director of Sales and Marketing
In the broadest sense, I am an agent of change. I execute new processes, encourage and facilitate adaptability to enhance performance and am responsible for the planning, day-to-day management, and completion of projects across sales, ticketing, and marketing. I aspire also to be an agent of change in sports and to help shift gender dynamics. Being a woman working in sports today means normalizing the career path for tomorrow. I'm very grateful to all those before me that paved this path and am proud to be helping women obtain critical mass to fuel industry innovation and diversity.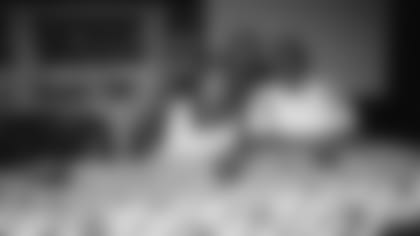 Bridget Kakos - Director of Partnership Activation
I currently oversee our Corporate Partnership Activation team and our efforts in managing over 100 amazing corporate partners. We strive to deliver exceptional and positive business results for our partners through customized and strategic marketing and hospitality programs. Sports has always played a key role in my life. I gravitated to playing sports at a young age because it brought to me a sense of teamwork, camaraderie and life lessons that I don't think I could have received if not being around sports. To now work in the industry is a dream come true. I started my career with the Browns working with our Browns Backers from 2004-2008 and loved it. I dove into my work at a young age and it ignited me. I loved prioritizing work. There was never enough work to do! That's the beauty of what we do. Creativity and constant advancement is a big part of the sports marketing industry. Through the years though, as both my career and personal lives advanced and matured, I needed to find the right work/life balance for me. I want to be a role model for women who "want it all" but fear it just cannot be done. It can. You need to follow your passion in every aspect of life, and you will find your balance.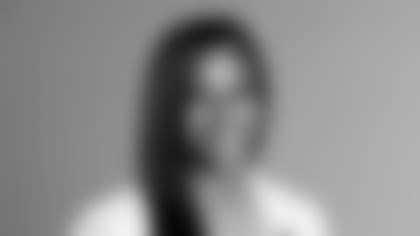 Iman Warren - Senior Membership Service Rep, Premium Clubs
Being a woman in sports means so much. I love that we're constantly breaking new barriers in all major professional sports leagues and I can't wait to see what new avenues we carve out for ourselves.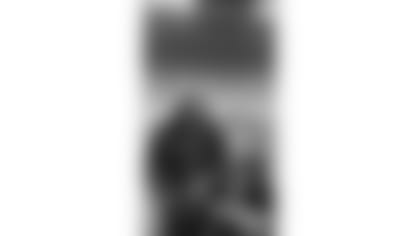 Bridgette Givand - Coordinator, Community Relations
I get to work with our staff, players and non-profit partners to positively impact the Cleveland community. I'm blessed to be in a position that uses the platform of a team I grew up a fan of, to help others and affect change. As a black woman in this industry, I understand that I bring a valuable perspective to our work. It's important that we continue to empower and break down barriers for women and minorities, while celebrating those winning on and off the field!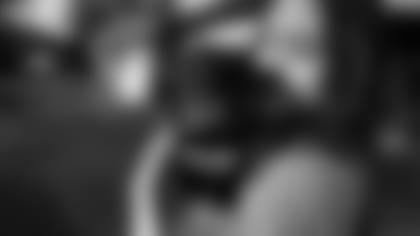 Keely McKenzie - Digital Design Coordinator
What you do and what it means to be a woman working in sports: In my role with the Browns, I'm responsible for creating graphics for the team's social media accounts, website, emails, and app. Working in sports and digital is such a rewarding experience because it offers me the ability to be creative and try new things every day. And honestly, it's just a lot of fun! It also carries significance because I am a woman working in a typically male-dominated industry. Having this job has shown me that my passion for sports is respected, my opinions are valued, and my work is high-quality enough to represent a historic franchise. My talents, abilities, experience, and personality are what make me valuable, regardless of my gender. I'm proud to be part of this diverse and inclusive environment, and I'm thankful to be able to work alongside many other talented women who bring so much to the table.