INDIANAPOLIS -- Hue Jackson acknowledges the task of luring free agents to a team that has struggled the way the Browns have over the past two seasons isn't the easiest.
The moves of the past few months, though, have significantly lessened the burden, giving the Browns a "plan in place" when free agency opens in a few weeks.
"I think we are truly, truly headed in the right direction. I feel really good about where we are headed, about what we are doing in our building," Jackson said Wednesday during his post-podium session at the 2018 NFL Combine. "That starts with (General Manager) John Dorsey, (Assistant General Manager) Eliot Wolf and (Vice President of Player Personnel) Alonzo Highsmith. On our staff, getting (offensive coordinator) Todd Haley on our staff and we have made some changes over there on offense. I really feel good about what we are doing.
"Let's be honest. It has been a tough two years, but at the same time, I think the future is really bright."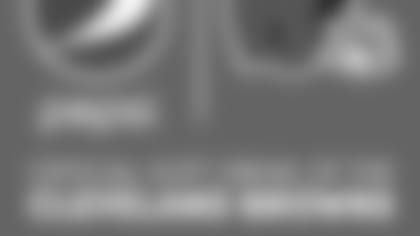 ](https://www.pepsi.com/en-us/)
Perhaps the brightest aspect of that future is the Browns' uniquely strong draft position, one of the biggest national storylines at this year's combine. Cleveland holds the first and fourth overall picks, two of the first three picks in the second round, another second-rounder and 12 selections total.
This year's draft truly runs through Cleveland, but the true, re-injection of talent to the NFL's youngest roster will start through free agency. And for the Browns to be able to proliferate their roster with proven veterans, they'll have to sell the players on a vision Jackson said has come into focus.
"Obviously, we have to go do a good job of selling people to come to the Cleveland Browns and why. I think we have a plan in place to do that," Jackson said. "It is just another opportunity for us to get better right before the draft starts. So here is another important part of the puzzle, free agency, because we can make a huge imprint on our football team."
The Browns made a big splash in free agency last year with the additions of offensive linemen Kevin Zeitler and JC Tretter and wide receiver Kenny Britt. Zeitler and Tretter remain core pieces of a team that promises to feature even more players with the kind of experience they possess by the time Cleveland is officially on the clock with the No. 1 pick.
Already this offseason, Cleveland has added 20 players to its 90-man roster, including a number of players with multiple years of experience. The Browns have the salary cap space to make it happen, though Dorsey has stressed he will be "prudent" with the ample resources.
"I think we need to find some guys who are NFL-ready, per se, that have played and understand the rigors of playing in this league, playing in our division and understand what winning looks like and feels like," Jackson said, "because let's be honest, we haven't done much of that.
"Some people are going to feel like they are taking a chance, but at the same time, what a tremendous opportunity to get this organization running in the right direction at this particular point in time."