INDIANAPOLIS — Faced with what he described as a pivotal moment in franchise history, Browns general manager John Dorsey is gathering as much information as possible.
That's why Dorsey tabbed Scot McCloughan last month as a consultant through at least the 2018 NFL Draft, something he publicly acknowledged Thursday at the league's annual scouting combine.
"I have a lot of respect for Scot and his ability as a professional. He and I have known each other for a very long time," Dorsey said. "There's one thing that you can never forget — experience goes a long way in this business and he has unbelievable experience and he's done a wonderful job of helping establish other franchises moving forward. I feel very lucky to have Scot come help us for a little while in the consulting realm."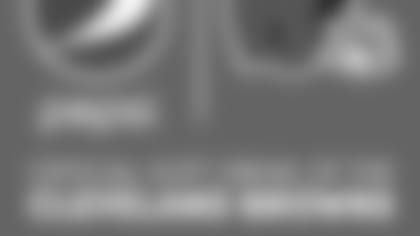 ](https://www.pepsi.com/en-us/)
McCloughan — a two-time general manger with the 49ers and, most recently, the Redskins — is widely considered as one of the league's top talent evaluators. He and Dorsey, whom the Browns hired to lead their front office in December, worked together in Green Bay under Packers general manager and Pro Football Hall of Famer Ron Wolf.
McCloughan, who started consulting for the Browns in January, joins a reshaped personnel group that includes Dorsey, assistant general manager Eliot Wolf and vice president of player personnel Alonzo Highsmith.
Following the franchise's first winless season, the Browns own the first- and fourth-overall picks in the draft and are positioned to address years' worth of struggles at quarterback. McCloughan is on record saying he's a fan of Oklahoma's Baker Mayfield, describing the 2017 Heisman Trophy winner as the best quarterback in this year's class.
Regardless if Dorsey agrees with that assessment, he's keeping an open mind -- and open ears -- as he tries to help Cleveland overcome a tough two-year stretch that's seen the Browns go 1-31.
"I've always said God created one mouth and two ears for a reason and I think my responsibility is to listen, and there's a lot of strong voices within that realm and not just that personnel realm, the coaching staff as well," he said.
"We have some experienced evaluators at the quarterback position, so it's my responsibility for the organization to listen to everybody. At the end of the day, we're going to what's best for the Cleveland Browns moving forward."