On the last day of August, the Browns hit the field in Berea for a jog-through practice session. Because of the light tempo, many players were able to return from injuries.
1)     *DL Jamie Meder's momentum growing *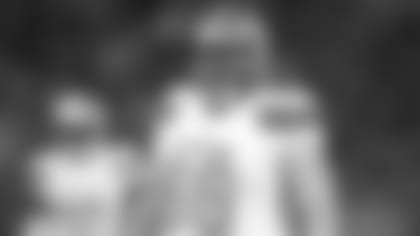 It may be the preseason, but Pro Football Focus ranks Meder as the No. 1 rated defensive lineman in the entire NFL. Working with mostly backups in the second halves of games, Meder has logged 49 snaps, producing seven tackles, a sack and has blown up a countless number of running lanes.
"I think (defensive coordinator Jim) O'Neil said it the other day that if you had to vote for a most improved, that Jamie would certainly be in the discussion," coach Mike Pettine said.
We've written about Phil Taylor's return to the field, Danny Shelton and Xavier Cooper's superior play, Randy Starks' needed veteran presence and undrafted rookie Dylan Wynn's emergence. The shot clock is quickly approaching zero, and the Browns will have some big decisions on the horizon.
"We are just going to see how it all plays out," Pettine said. "As we all know that is a room where we have tremendous depth."
"I just want to do anything to help the team win," Meder said Saturday.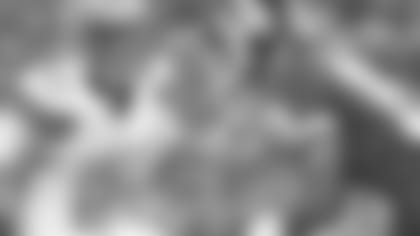 Who returned to practice: Justin Gilbert (hip), K'Waun Williams (abdominal), Robert Nelson (hamstring), Jordan Poyer (concussion), Terrelle Pryor (hamstring), Shaun Draughn (thumb), Ishmaa'ily Kitchen and Barkevious Mingo (knee). Senior writer Andrew Gribble will have a detailed piece on Mingo's return.
Who did not: Duke Johnson Jr., (concussion), Pierre Desir (concussion), Nate Orchard (back) and Johnny Manziel (elbow) did not resume throwing the ball.
On Tuesday, the Browns will ramp up practice to full speed and will wear pads. Pettine and the coaching staff will hold meetings to determine which starters will rest against the Bears on Thursday.
3)     *Thad Lewis prepared to put 'best foot forward' in start vs. Chicago*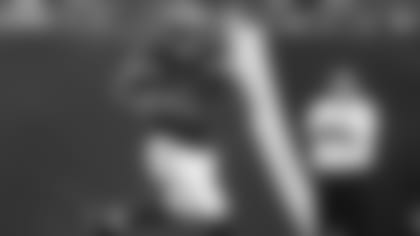 As the calendar flips months to September, noises out of the Browns locker room are a little softer. Dozens of players share a tense feeling. Some will see their stay in Cleveland come to an end.
"You know how this league is," quarterback Thad Lewis said. "Either you're going to be here or you're not."
Lewis is one of those players. Earlier in August, he was splitting third-team repetitions with Connor Shaw. On Thursday, he'll start against Chicago. The Browns are hopeful Manziel can return soon, but it's unclear when he'll resume throwing.
"I just have to roll with the punches and take every opportunity that I'm given," Lewis said.
Pettine also confirmed newly-signed quarterback Pat Devlin had 10-12 plays memorized in case he was needed in an emergency situation last week against Tampa Bay. The Delaware alum has picked up the offense pretty quickly and will take the field Thursday against the Bears.
4)     *Extra defensive line depth aiding Desmond Bryant in new ways*
---
*Multi-sack games are nothing new for Bryant. In last season's vintage defensive performance in Cincinnati, Bryant swarmed quarterback Andy Dalton for two quarterback takedowns.
But with a rash of injuries late in the year, Cleveland was forced to scheme up Bryant more as a run-stopper as opposed to letting him loose as a pass rusher.
This season, the scripts have flipped.
"We need to get him in (pass-rushing) situations," Pettine said. "I think our additional depth will help that. We can put him in situations where it is more likely to be pass than it is run. He has proven to us that he is more than capable of playing every down. We are very pleased with where Des is."
"We want to let the league know the Browns are for real this year," Bryant told ClevelandBrowns.com after Saturday's game.
5)     *Other news and notes*
-Some members of the Dawg Pound expressed surprise on social media when wide receiver Shane Wynn was waived Monday. The undrafted rookie caught a touchdown pass from Manziel against the Bills and had an exhilarating punt return. Pettine did not rule out the team bringing back the Cleveland native if the circumstances presented themselves.
-"I think Shane got caught up in the numbers a little bit," Pettine said. "We loved having Shane here. We loved his attitude. He was productive for us."
-Another game in the books for the Browns resulted in no missed field goals or extra points. Young kickers Carey Spear and Travis Coons remain in a dead heat for the opportunity to suit up for the team. Pettine was rather adamant that Spear and Coons have looked just as solid as veterans around the league so far in the preseason.
"It is no different – they have to put the ball through the uprights," Pettine said. "I have seen rookie kickers come in this league and be very successful. I am not that concerned about that. I think the competition has really been great for both of them."