The snow is falling in Berea, and the Browns were outside once again for practice. [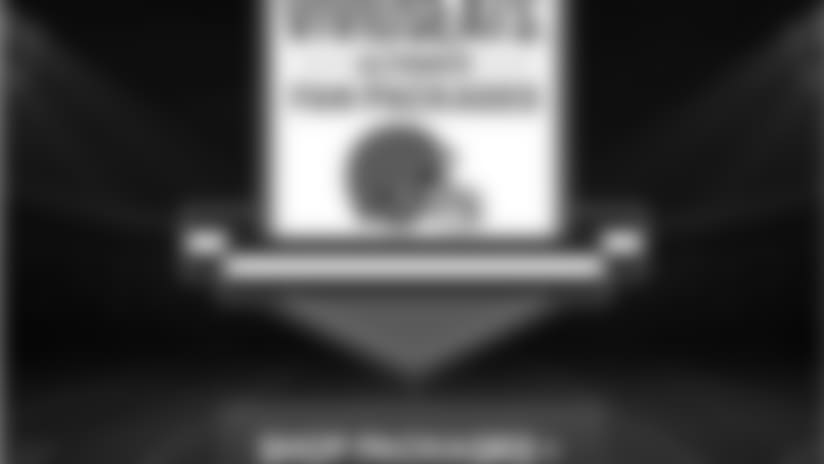 ](http://www.vividseats.com/nfl/cleveland-browns-official-fan-packages.html?wsuser=699&wsvar=MAILBAG)
We stayed warm inside the facility while answering your five questions this week.
Is Emmanuel Ogbah expected to play DE for the rest of his future with the Browns or are they going to move him back to OLB next year when we get more pieces like Dez Bryant on the D-line? -- Ethan A., Houston
For now, Ogbah's future appears to be on the defensive line, and the return of one player won't have a direct effect on it. The Browns will do what they believe is best for both their defense and Ogbah's development. This season, Ogbah's been a nice fit on the defensive line and it's a comfort zone of sorts for him. Though he was a 4-3 defensive end in college, the transition to a down lineman in a 3-4 is not as big as dropping back to outside linebacker. Ogbah expressed that sentiment throughout training camp, when it became clear his move from outside linebacker -- the spot he occupied during OTAs -- to defensive line was trending toward permanent.
"I think he is very happy. It gives him a chance to grow and understand NFL football," Browns defensive coordinator Ray Horton said last month. "Obviously, where he is playing at now there is a ton of double teams. It is a big man, it is a strength game, it is a power game and you have to learn how to play that in the NFL. He is becoming more comfortable in every – not every day, but every week I challenge him to play faster and faster. He is starting to understand the speed of the NFL game and getting more comfortable. Obviously, we think he has a really bright future … we will move him around because now he is athletic enough and he is smart enough and he has been in the system where moving him to a different position, meaning schematically, won't bother him."
Ogbah has looked more and more comfortable as he's progressed throughout the season. He's the team leader with three sacks and has been a consistent source of pressure from the edge.
"He's starting to affect the quarterback more and more," defensive line coach Robert Nunn said. "He's been unlucky as far as the sack numbers, he's had a couple of things that really weren't his fault but a lot of times sacks are already overrated but he's affecting the quarterbacks, he's getting close and he's got to continue what he's been doing."
What is DL Desmond Bryant's status for next year? Is he still under contract? He would be a nice addition to this young group next year, especially with the pass rush. -- Mike K., Knoxville
According to spotrac.com, Bryant is under contract through the 2017 season. Shortly after he underwent surgery on a torn pectoral muscle, Bryant said he could "take comfort in knowing that preparations have already begun for an epic return."
Mr. Gribble, In this day where you see so many overpaid professional sport figures making asinine statements, it is refreshing to see Terrelle Pryor and Joe Haden taking time to personally thank our troops. Please express my sincere thanks to both of these young men for an outstanding gesture! Thanks. -- Thomas S., Kingman, Arizona
I'll pass it along! It's the tip of the iceberg with all of the outreach efforts the entire Browns organization conducts with our armed forces.
Will Austin Reiter be playing center for the Browns next season? -- Mike R., Colorado Springs
Reiter remains a part of the roster, which will expand to 90 when the season concludes, and will enter the offseason in that position after undergoing knee surgery earlier this season. He showed a lot of promise in his one and only start and certainly will be among the players in the mix as Cleveland evaluates how it can be better along the offensive line.
If the Cleveland Browns and 49ers both finish their season at 1-15, who would get first pick in the draft? Does strength of schedule come into play? – Pat L., Cleveland
Yes, strength of schedule would be the tiebreaker in this situation with the team that has the worst SOS getting the better pick. As it stands now, the Browns' SOS is .569 and San Francisco's is .531. These numbers are fluid and change by the week.