It's a great day to be from Cleveland, and we're rolling forward with five of your questions. [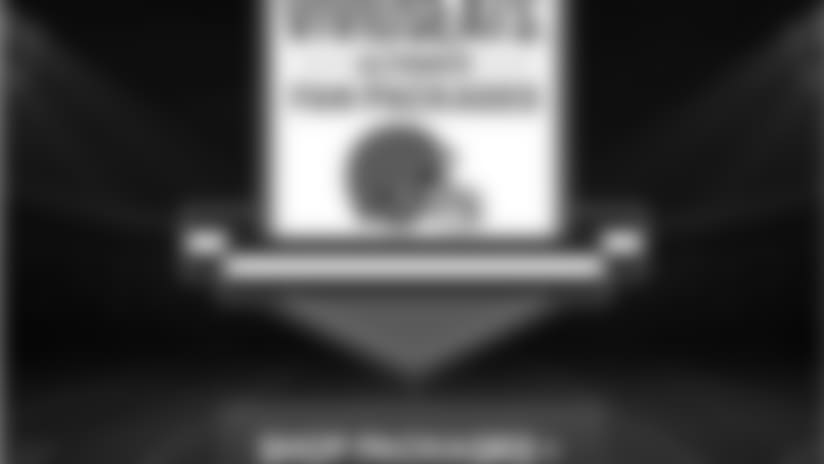 ](http://www.vividseats.com/nfl/cleveland-browns-official-fan-packages.html?wsuser=699&wsvar=MAILBAG)
With all the injuries, to the O-Line, is the running game a lost cause until next year? -- Noble H., Williamson
The Browns have experienced injuries all over the place. Nearly every position group has been affected, and the offensive line is no different. Though the numbers may not indicate it's the position that's been hit hardest, you can argue it's the group that's dealt with the most instability. Chemistry and cohesion are imperative to an offensive line. The Browns have experienced the following in six short weeks heading into Sunday's matchup with the Bengals.
• Started three different players at center, including a change at the position in each of the last four weeks.
• Lost starting left guard Joel Bitonio, whom Joe Thomas said was playing as well as any at his position in the entire NFL, to a season-ending foot injury.
• Lost center Austin Reiter, who filled in nicely Week 4, to a season-ending knee injury
• Moved Alvin Bailey to left guard after two starts at right guard
• Started John Greco at right guard Week 2, center Week 3, right guard Week 4, center Week 5 and right guard Week 6.
After four weeks and amid a good bit of shuffling, the Browns ranked No. 1 in the NFL in rushing offense, and Isaiah Crowell and Duke Johnson Jr., ranked first and second, respectively, in yards per carry. Over the past two weeks, Cleveland has amassed a combined 67 rushing yards.
"I'm being very honest, we have some new pieces in there," Browns coach Hue Jackson said. "The center position, having a guy that hasn't played in a while is different. Having a left guard, it's a little bit different. I'm not going to make excuses. We can do better than what we did. We have to get our run game reestablished somehow, someway. It has been off track the last two weeks and the teams that have played us have done a decent job. We are stumbling a little bit in that area. As I said after the game, that is an area that I have to get fixed, and I will. I'm confident in that."
The Browns are poised to line up with the same offensive line as the previous week for the first time since Week 2. The running game, led by a determined Crowell, is too important toward what the Browns want to accomplish on offense just to simply scrap it. Why else would Jackson say "not more?" when Crowell set his rushing yards goal at 1,000?
The Browns simply need to work within their circumstances, maintain some stability and strive to repeat what went so well in September.
I did not get upset over the two-point conversion choice. It really goes back to the end of the first half. I got upset when it was 12 to 14 and we kicked an extra point. Two points puts up one and a failed try leaves just two points down. It also removes all of the difficult decisions later. -- James S., Hamilton
Here's the counter to that plan. If you don't get the two-point conversion, and then the other team goes on to score a touchdown, you're suddenly down two possessions. And say the Browns got the ball back trailing 14-12 and they scored a touchdown to take a 19-14 lead. Now the opposing team doesn't even need an extra point to take the lead following a touchdown. It's the same either way. All of the hand-wringing is moot, of course, if you simply take care of business and convert.
Are the Cleveland Browns the best 0-6 team you've ever seen? They could easily be 3-3 and are fighting hard every week. From a lifelong Browns fan, do you feel the Browns are better than their record indicates? - Jeff C., Cleveland
With all the negativity from fans and the media, I hope this team knows there are still plenty of us who are proud of them. Anyone with eyes and and ears can see this team is full of fighters. We as fans need to stand by this team and weather this storm with them. They have earned that much. -- Joseph K., Queensbury, New York
I don't have much of a baseline with other 0-6 teams, but I can safely say I've been encouraged by plenty throughout the first month and a half of the season despite the team not yet grabbing its first win. It's routinely acknowledged by players and coaches, too, but they aren't taking them as moral victories.
Why don't we target Jordan Payton and Rashard Higgins as much? Is it because we are still grooming them along the way because they are two game changers. -- Marcus R., Cleveland
Based on what we've seen through the first six games, Cleveland's offense primarily features three receivers throughout the game. The bulk of the snaps over the previous few weeks have gone to Terrelle Pryor, Andrew Hawkins and Ricardo Louis. Higgins has picked up a few here and there, and so has Payton, but they haven't cracked the top three. That could change this week, of course, if Pryor is unable to play.