It's Patriots week in Berea but the Browns have kept the focus on themselves and what they can do to end their four-game losing streak. [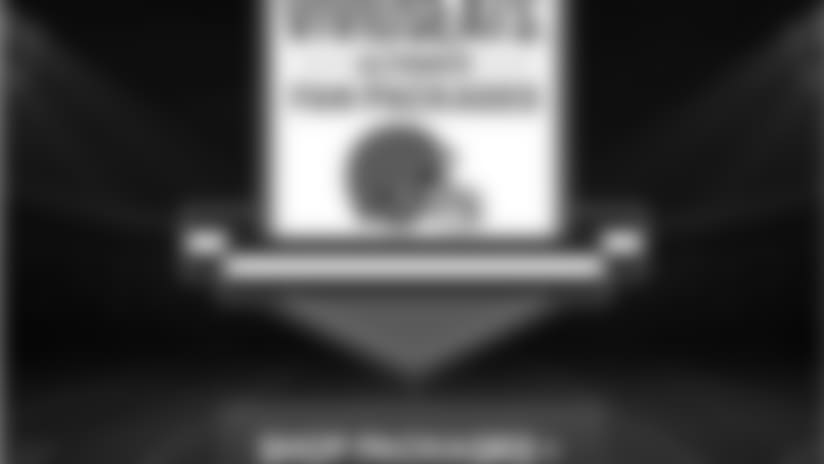 ](http://www.vividseats.com/nfl/cleveland-browns-official-fan-packages.html?wsuser=699&wsvar=MAILBAG)
We're doing the same in this week's mailbag.
The offensive line was in question this offseason with the departure of Alex Mack and Mitchell Schwartz. Do you think these changes were a blessing in disguise with the Browns now leading the league in rushing? The combination of the spectacular Isaiah "Feed the Crow" Crowell and the new faces on the offensive line (center and RT) have transformed the Browns offense into the rushing dominant force. -- Brent H., Kalida
It's too simplistic of an outlook to say the Browns are a better rushing team without two legitimate starting offensive linemen from last season. Cleveland has filled those holes amicably and dealt with a barrage of injuries and shuffling to make it work on the offensive line, but the Browns emerging as the NFL's No. 1 rushing offense goes far deeper.
Browns coach Hue Jackson summed it up succinctly during his Wednesday press conference.
"Our guys have done a good job of blocking. Our runners have done a good job running. The quarterback gets us in the right play in the right situation. Everybody has a hand in that," Jackson said. "Obviously, Isaiah is playing extremely well and Duke (Johnson Jr.). Those guys are running like I think big-time runners run, but at the same time, they can't do it alone. Everybody has a piece of that – our tight ends, our receivers, our linemen –all of them do, but we have to continue to get better."
Let's start at the top with Jackson, who came to Cleveland after two years as offensive coordinator of a Cincinnati offense that ranked sixth and 13th, respectively, in rushing yards per game. As Joe Thomas said Wednesday, the Browns are using a variety of different schemes to keep defenses on their heels. Jackson is making key, in-game adjustments that put Crowell, Johnson and the Browns offensive line in the best possible situation.
"It really makes it very, very tough on defenses to try to come up with a good gameplan to try to defend what Hue is doing because it is different every week," Thomas said. "He is able to quickly identify what they are trying to do to stop us, and then we are able to come up with a way to defeat their second and third plan."
The Browns have blocked well in these situations despite starting three different centers in as many weeks. A number of Crowell's biggest runs have come right up the gut of the defense. And with Cody Kessler at quarterback, the Browns have had minimal drop-off when it pertains to the handle of what the opposing defense is doing and how he can put the running game in the best possible position. Kessler has been constantly recognized for the long hours he logs in the buildup to games, and that's paying off both as a passer and overall manager of the Browns offense.
Crowell and Johnson, of course, deserve a ton of credit as well. Crowell, in particular, has been simultaneously elusive and difficult to tackle, traits he showed in a big way on a short screen pass he took last week for a big gain on third-and-long to move the chains.
"They are running with a lot of anger," Thomas said. "The first and second guy are not going to be tackling most people right now. It is fun to block for a guy like Crow and a guy like Duke when they run so hard. Even when we have them blocked for 2 yards, they gain 4."
I haven't heard much on Shon Coleman, how is he progressing as a NFL player? -- Brandy M., Madison, Alabama
Coleman continues to grow and develop behind the scenes. Last week marked his first time on the active gameday roster but he has yet to see the field. When the Browns picked Coleman in the third round, they always had the long game in mind, knowing that Coleman was not only dealing with an injury, but also coming from an Auburn offense that differs significantly from what he's a part of in the NFL.
Although Crow has done well so far, I still see him not hitting the holes the line is opening. I'd like to see Terrell Watson out there. In preseason he proved he's not afraid of taking and giving the hit. Like Doug and Jim said on the radio, Watson is like a sledgehammer. Any chance of seeing him soon? -- Rich N., Medina
The Browns appear to be pretty comfortable with their setup at running back, as Crowell and Johnson are joined by George Atkinson III, who has yet to receive a carry, and fullback Malcolm Johnson. Watson, though, remains with the team as a member of the practice squad.
Why did the Browns choose Charlie Whitehurst as their backup? -- Austin G., Cleveland
Jackson said it best the day after Whitehurst was signed.
"Here is a guy that has played in the National Football League and has been in the league for a lot of years and has seen a lot of different defenses," Jackson said. "I think that gives everybody a calming thought process in the case that if something were to not happen right, here is a guy that can go out there and play."
Whitehurst hasn't been needed so far, but he's got two more weeks in the system since he's been signed, making him even more comfortable in case he needs to fill in for Kessler.