Reynard Carrie had seen enough. So had his other, younger brothers. It was time to talk to Travis.
For months, Travis, better known now as T.J., spent hours and hours, day after day, week after week doing everything he could to get his body in football shape. A junior at national powerhouse De La Salle High School in Concord, California, T.J. had yet to play a single snap. He'd never even wore pads on the sidelines.
A year had passed since T.J. underwent a risky, open-heart surgery, and progress had stalled. After one particular afternoon on the practice field, T.J. arrived at the Game Speed Sports Training Center to go through extra conditioning with Reynard, then an aspiring trainer. Something was off. His energy was lagging. His body language was poor.
At this moment, T.J.'s comeback from a "one in a million heart defect" looked to be a million miles from reaching its goal.
"Bro, I love you and no matter if you play football or not, I'll still love you and be proud of you," Reynard told T.J. "Man, you're not proving nothing to me, you're not proving nothing to the other brothers. You've already proved you can make it through that surgery.
T.J.'s response was immediate.
If Reynard wanted T.J. to run five gassers, T.J. would run 10. The sessions went longer and longer into the night. He'd beg for more work even when Reynard said there was nothing left to do. All the while, T.J.'s vitals remained sound.
The comeback had just begun.
"I just saw the eye of the tiger come into him," Reynard said. "He decided in his heart he wasn't going to allow the injury to not let him play anymore. He wanted to stop playing on his time."
Ten years later, T.J. Carrie continues to defy the odds.
Entering his fifth NFL season, first with the Browns, Carrie doesn't take anything for granted. Carrie played just one year of high school football, netted exactly one scholarship offer and went 219th in the 2014 NFL Draft. Now, he's poised to play a key role in Cleveland's revamped secondary after signing the biggest contract of his career in March.
"All of the odds were stacked against us, and I say us because it not only affected me, but it affected my family as well," Carrie said. "Thank God we've been able to come out successfully.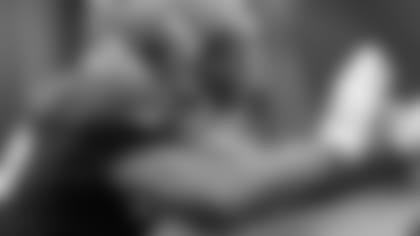 The uncertainty was the worst.
By the time Carrie was a freshman, it was clear something was wrong. A natural athlete and younger sibling to three brothers who played college football, Carrie felt unnaturally winded going through routine workouts. Dizziness would consume him. Sometimes, he'd faint.
It was enough to keep him completely off the field during his first year of high school, as doctors put him through a battery of tests to determine the root of all of his maladies. Carrie went through a stress test and electrocardiogram and wore heart monitors from sunrise to sunset. The answer remained elusive.
"Anytime you're going home with equipment from the hospital, that's something serious," Carrie said. "When you go to the doctor, you go there for clarification of what's going on. If you go there and they're unsure, that's the scary part because you don't know the severity of what you're dealing with."
Carrie's entire freshman year had nearly come and gone by the time it was determined he had a "one in a million" birth defect. His right coronary artery was out of place, positioned between his lungs. Whenever Carrie elevated his heart rate, his lungs would expand and ultimately close off the artery.
The problem was identified, but the solution wasn't surefire by any means. Essentially, Carrie was left with three options.
1. Do nothing and live with the fear that the next time he passed out from a workout, he very well could never wake up.
2. Give up competitive sports for good.
3. Undergo a rarely performed surgery to realign the artery in hopes -- strong emphasis on "hope" -- he'd one day be able to fulfill his athletic dreams.
"None of my options, to me, were to my satisfaction because I wanted to play ball," Carrie said. "I couldn't see myself not playing football. Do you live your whole life in fear that you can't do these things? What type of life do you have? Granted, you still have a great life. There's other things you can do other than football, but when that's your passion, you end up going down the line 10, 15, 20 years down the road, do I regret not doing this?"
Carrie chose the path with the fewest regrets and most challenges to overcome. Dr. Frank Hanley, a renowned children's heart surgeon at Lucile Packard Children's Hospital Stanford, cracked Carrie's chest open Valentine's Day 2006.
"When you talk about seeing your goal and vision, no one said it's ever going to be easy. You have to be willing to set your mind on what you really want to accomplish." T.J. Carrie
Nothing came easy after the surgery.
Carrie spent two months in the hospital before he was free to go home. He was out of school for even longer. Every step toward recovery was small, incremental and arduous just to get his everyday life, let alone his athletic aspirations, back to normal. Something as simple as stretching his arms took months to accomplish because the long scar that stretched down his sternum needed time to loosen.
The time ticked, ticked, ticked away, as his sophomore year turned to junior year, but Carrie remained resolute on his goal to return to the football field.
"It was all things you don't think about in the long-term of the rehab process," Carrie said. "It was not only stuff I had to do, but I also had to catch up. Now I'm behind the 8-ball."
Reynard's brief arena league football career came to an end as Carrie's recovery began to unfold. He had a passion to pursue personal training, and his little brother needed the guidance.
The stakes couldn't be any higher for Reynard and his first client.
"I'm going to be honest," Reynard said, "I was concerned in the beginning about training him just because I just really knew that if I didn't train him correctly and I put too much strain on him that it could cause major problems and he could die."
During the early stages of Carrie's training, the focus centered on conditioning, conditioning and more conditioning. The goal, Reynard said, was to "exercise those lungs" and elevate Carrie's PO2 levels. The higher those got, the more oxygen he was getting and the longer he'd be able to last on the field.
The turning point came during the fall of Carrie's junior year. He was healthy enough to participate in parts of practice after school at De La Salle and would meet up with Reynard later in the evening for more conditioning. All the while, Carrie was still trying to catch up on his classwork in hopes he'd be able to graduate on time.
"That was needed and necessary in order for me to have a chance, just a chance," Carrie said. "That's not giving me that extra push. A lot of times when you do those extra activities, that's giving you an edge. That was all to just get a chance."
The attempted intervention came after one particular workout that didn't have quite the same juice as the others. Carrie was lethargic and worn out, wearing all of the exhaustion that had piled up over the course of the previous year.
Reynard and Carrie's two other, older brothers, Eric and Domonick, reached out with the same message: You don't have to do this.
Carrie wouldn't hear any of it. This was supposed to be hard.
"When you talk about seeing your goal and vision, no one said it's ever going to be easy," Carrie said. "You have to be willing to set your mind on what you really want to accomplish."
"It was all meant to be." T.J. Carrie
It was senior year, and Carrie was finally ready. By the end of the preseason, he'd earned a starting role for a De La Salle team that ultimately went on to win a California state championship. He played on both sides of the ball and thrived. He looked every bit the college prospect his brothers were at his age.
It was just all unfolding way too late in the recruiting process. Major college programs and even most of the smaller programs typically line up the players they want when those players are juniors. Carrie didn't even have a profile on any of the major scouting websites.
As the season progressed, Carrie cobbled together a DVD of his freshest highlights and sent them off to more than 30 schools around the area. He didn't receive a single response.
Hard work wasn't enough. Carrie had to network.
"It was all meant to be," Carrie said.
Carrie's second-oldest brother, Eric, played defensive back at New Mexico State from 2002-06. On his younger brother's behalf, Eric reached out to his old defensive coordinator Ross Els, who had recently taken a job as linebackers coach at Ohio University. Richard Rodgers -- the current Carolina Panthers secondary coach was a coach at Portland State when Reynard played and coached at New Mexico State with Els -- also played a role in Carrie landing on Els' radar.
Els was initially skeptical but soon realized he had "the whole package" in Carrie.
"Ninety-five percent of them aren't good enough. If we don't find them ourselves in this day and age of the Internet and HUDL and social media, if we don't know about them and somebody brings them to us, you kind of wonder what's going on, what's wrong with him," said Els, who is now the linebackers coach at Colorado.
"In his case, we obviously had to clear the medical issue. When that got done, it was full go."
Carrie's one-and-only college visit took him across the country and well outside of his comfort zone to Athens, Ohio. Within hours, though, he knew the fit at Ohio University was right.
"I fell in love with this big-time dream of being able to go to a D-I scholarship team and being able to go to a college is something I've seen all three of my oldest brothers do," Carrie said. "That was a dream I was chasing as well to get that feel."
It turned out to be the first of two times football took Carrie from California to Ohio.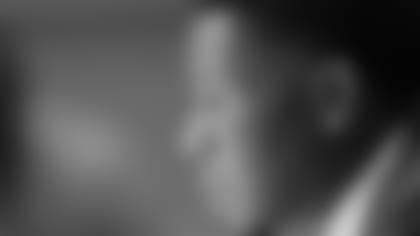 It was a smoother ride in college and the NFL, but there were still hurdles to clear. The way Carrie sees it, those hurdles present themselves every day he sets foot on the field.
Carrie redshirted twice, first in 2009 after playing in 11 games the previous season, and again in 2012 because of a shoulder injury. He was at his best when it mattered most, though, as he intercepted four passes -- two of which he returned for touchdowns -- and led the Mid-American Conference in punt return average during his senior season. It was just enough to catch the eye of the NFL, and Carrie found a home with the Oakland Raiders, who selected him early in the seventh round of the 2014 draft.
Every step of the way, Carrie had his heart checked, re-checked and checked again. No injury goes without scrutiny in the NFL, and Carrie's was treated no differently.
"I think it definitely weighs in to their overall evaluation of a player," Carrie said. "Do we want to deal with a guy that had open heart surgery? I think that always comes into the equation, whether you want to deal with it or not. Is he completely healed? Are we getting damaged goods? I think they're all things that weigh into the evaluation of a player. I think it's hand in hand with knee injuries, hand injuries, whatever you go through."
Year after year, Carrie believed he had to prove himself just to make the Raiders' 53-man roster. Even as he established himself as a regular starter, culminating with 16 starts in 2017, Carrie's approach didn't change.
And though he's signed his most lucrative contract yet in Cleveland, Carrie hasn't relented. Though Terrance Mitchell has emerged as the starting cornerback opposite of first-round rookie Denzel Ward, Carrie remains poised to play a major role, whether it be on the outside or in the slot.
He's in a city he's grown to love -- his parents moved here during his college career and his wife, Tyisha, grew up in the area -- and on a team that reflects the underdog mentality he's carried ever since his birth defect was diagnosed.
"You always want to be a part of history in the making in the sense that you are able to be on that team when it has gotten turned around," Carrie said. "That is a challenge that I think all players take on, and myself personally, that is something that I want to embrace, too. I want to be able to be one of the cornerstone players that are able to get this thing turned around."
More than 10 years later, Carrie continues to train with Reynard, who is now based in Colombia, South Carolina. This past offseason, the two worked together for nearly a month, a period in which Reynard had Carrie on an exclusively vegan diet. Just like it was night after night inside the training facility back in California, every action is designed to push Carrie's body beyond limits that were previously viewed as barriers.
"If my road was easier, maybe I wouldn't have had to work as hard," Carrie said. "To me, I still have to work hard because in the back of my mind, I still see myself as being drafted in the seventh round, you still in this league no matter where you go, even though Cleveland has brought me here, I still have to prove and reprove and reprove.
"You still have to produce and you still have to prove why you should be the starter, why you should be playing in this position, why I should trust you on the field. That's something I've continued to ingrain in my mind, especially with this procedure. It's something I continue to fight for."