In 2020, Greedy Williams and Grant Delpit suffered season-ending injuries and used their friendship as motivation to complete their rehabs. Now, they're looking to be difference-makers for one of the most improved defenses in the NFL.
---
---
Greedy Williams walked into the Browns' training room inside the team practice facility in Berea and saw his friend lying on his back with a towel over his face.
The friend was Grant Delpit, a second-round pick, promising rookie safety and former secondary teammate of Williams for two years at LSU. Minutes earlier in the Browns' eighth training camp practice of 2020, Delpit felt his ankle snap, collapsed to the field in pain and was carted inside. Williams was working with the cornerbacks when he saw Delpit on the cart. He was concerned, but he had to move to the next drill.
A few minutes later, Williams joined him in the training room. He absorbed a hit and felt a sting in his shoulder, but he didn't think it was too serious of an injury. He was more concerned about Delpit when he entered the room.
The towel hid tears in Delpit's eyes. Williams walked over to him, gave the towel a tug and asked him what happened.
The response was a punch to the gut.
"I'm done for the year," Delpit said with a crack in his voice. He suffered a torn Achilles. His rookie season was over before it could even start.
Williams was crushed. The LSU duo was reunited months earlier after the Browns drafted Delpit, and Williams dreamed about re-building their college bond and becoming two secondary stalwarts together in Cleveland. Williams was on pace to start after a promising first year. Delpit was poised for a big, versatile role in a defense that needed a safety with his fast and physical skills to be great.
They weren't going to be on the field together for the rest of the year.
"The toughest part was just knowing that you work your whole life just to get somewhere," Delpit said, "and then anything can happen off the wall and you're forced to sit back and watch."
Williams didn't know it when he walked into the training room, but his injury was going to lead him to a similar fate — his season was over, too.
He damaged a nerve in his shoulder, and the recovery process, one that's difficult to predict, wasn't going to be complete for another 6-12 months. His shoulder mobility would be extremely limited, and similar to his college best friend, he also faced several months of rehab work to be healthy and in shape for training camp a year later.
Two of the Browns' biggest defensive assets were done. The months ahead for both players would require a level of perseverance and patience neither ever experienced before entering the NFL. As the Browns built one of their best seasons in decades and worked toward snapping an 18-year playoff drought, Williams and Delpit were swamped in rehab and overcoming the mental barriers that come with being forced to forego a year of football.
But as both players went through their respective recoveries, they had one constant: their friendship.
It was only going to grow stronger.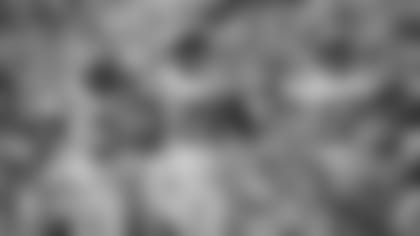 ---
---
Delpit and Williams didn't need much time to learn about each other before they became good friends in Baton Rouge.
Such relationships happen naturally on a football field, where they practiced together every day and quickly realized they were going to be top prospects in college football. Williams emerged as a shutdown corner in 2017 when he led the conference with six interceptions, 17 pass breakups and earned second team All-SEC honors. Delpit became a safety star in 2018 when he led LSU with five interceptions, 14 pass breakups and was named a unanimous All-American.
Williams knew Delpit was special after having a front-row seat to his second interception of 2018. Williams was in coverage against Ole Miss WR D.K. Metcalf when quarterback Jordan Ta'amu sailed a pass over Metcalf's head.
Delpit read the play as soon as the ball was snapped and quickly sprinted to the sideline to provide support for Williams in 1-on-1 coverage. He adjusted his path to Metcalf when he realized the ball would land about 5 yards ahead of him and dove to make a spectacular interception.
"I had him covered well, but it wasn't well enough to get a pick," Williams said. "That was one of the first great memories I had playing with him."
One of Delpit's first great memories with Williams wasn't just an interception, but what happened after it.
Before LSU's Week 3 game against Auburn in 2018, the duo planned a celebration if either of them snagged an interception in the game.
"I told Greedy, 'If we get a pick, we're doing the Cam Newton Superman thing,'" Delpit said, referring to Newton's signature celebration, where he rips open his imaginary shirt and unveils a Superman logo after a big play.
Delpit intercepted a pass earlier in the game but forgot to do it — "I was too in the moment" — but didn't forget to remind Williams later in the game when he also recorded a pick.
After Williams was tackled, Delpit ran next to him and gave him the reminder. Williams stared at the Auburn fans across the field and showed off his make-believe Superman logo.
Off the field, Williams and Delpit became even greater pals by playing video games. Or maybe they became enemies. It depended on which game they were playing.
First, they played Fortnite, a cartoon-oriented game where 100 online players are dropped onto an island and battle until one team is left standing. Delpit and Williams were strong players at first until the game became one of the most popular video games in the world and the competition grew harder and harder.
"We used to get dubs back-to-back-to-back-to-back," Williams said. "That was before people got good at the game. When they got good, we got off. We couldn't take it, man."
Their next venture was with NBA 2K. But rather than playing together, Williams and Delpit invited their own friends and created separate teams. Williams played with his friends from back home. Delpit played with former LSU teammates Justin Jefferson and Jamal Pettigrew.
One side seemed to be a bit better than the other.
"We would go back and forth," Delpit said. "You know how the games go."
"It wasn't back and forth," Williams said, remembering some of the blowouts from his team.
"Nah," he said. "His homies at home, all they'd do is play the game. That was all they did. It is what it is."
Williams and Delpit thought they'd be on separate teams when they'd reach the NFL, too. Williams declared for the draft first in 2019. He was one of the top cornerback prospects of the class and had high hopes of falling in the first round, but he didn't get selected until the Browns drafted him 46th overall.
"We were all surprised he went in the second round," Delpit said. "We were like, 'It's Greedy. He's one of the best.'"
A year later, Delpit found himself in a similar spot.
He, too, had hopes of landing in the first round in 2020 and was considered one of the top safeties of the class. He was the 2019 Jim Thorpe Award winner, after all, which is given to the top defensive back in college football.
Instead, he wasn't selected until the Browns drafted him 44th overall, just two slots ahead of where Williams landed the previous year.
But once they heard their name called in the draft and put on their Browns hats, neither Williams nor Delpit cared. Their NFL dreams had come true, and with it came a reunion neither thought was going to happen when they became secondary forces in Baton Rouge.
"We're here now," Williams said. "The goal was to get in. It doesn't matter where you go. The goal was just to get in."
---
---
As Delpit sat on the training table with a towel over his head, Williams offered his friend some advice.
"You've gotta call your mom," he said. "She's gotta know."
Endya Delpit already did know. She was watching the livestream of practice through "Browns Live," when she heard Browns Senior Media Broadcaster Nathan Zegura say her son was being carted off the field. She then booked the next flight from New Orleans to Cleveland and texted Delpit that she was on her way.
By the time Delpit could reply to her mom's text, she was already on the plane.
"When I arrived at his house the day he was injured, he was on the sofa watching the video of when he went down," Mrs. Delpit said. "He was watching it on repeat. It's something that I'll never forget, just the devastation in his eyes."
Mrs. Delpit, as well as her husband, Mark, and mother, Laila Eames — her grandkids call her "Mamiere" — took turns visiting Grant for the first three months of his recovery. In addition to helping him drive to and from the Browns facility, keeping his house clean and cooking his favorite meals (Gumbo, pasta, shrimp and crawfish), everyone helped him mentally come to grips with his injury and maximize motivation to get through rehab.
"He was just trying to figure out how it happened, and I think that was why he kept watching the video," Mrs. Delpit said. "We talked to two surgeons, and they said it was just a freak accident. He didn't do anything to cause it, and he couldn't have prevented it from happening.
"I think once he understood those two key points, it was better for him to mentally accept that he was out for his rookie season, and that was just a fact."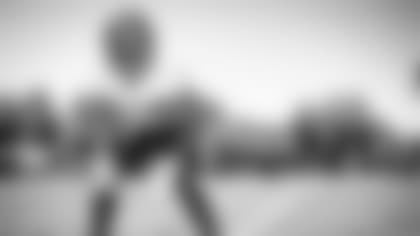 Williams, meanwhile, received a similar level of assistance from his older brother, Deandre. He flew from Shreveport, Louisiana, to Cleveland a few days after Williams injured his shoulder to assist with driving and cooking and watch the Browns play every week.
When Williams watched the games, he told Deandre what routes the opposing receivers were going to run and what tendencies they had. He acted as though he were on the field with his teammates, calling out formations and predicting what play the offense would run next.
"I think that was the hardest part for him throughout the whole thing," Deandre said. "Watching his team play and him not being out there, especially after the year they had. You can see how badly he wanted to play. It was like a live film study for him."
Williams and Delpit were both in better spirits in the weeks after their injuries. The assistance from their families was one reason why, but when they returned to the facility to complete their rehab work every day, they leaned on each other. Even though their seasons were broken, their bond was not.
Whenever one of them would raise their max on a machine in the weight room, they'd brag about it and encourage the other to get to their level. Williams was also the ruler of the AUX cord and blasted whatever music would energize them both as they went through their workouts. NBA Youngboy and Kevin Gates, two rap artists, were among the favorites.
"They fed off each other that way," assistant strength and conditioning coach Monty Gibson said. "Their connection was very obvious in the weight room. They wanted to pick whatever music they were vibing on that day and go to work."
Gibson worked extensively with Williams and Delpit throughout their recovery and saw how each of them accepted early in the process that they had a mountain of work ahead of them. Thousands of reps in the weight room lied ahead. Delpit needed to re-learn how to use his leg to walk and run. Williams needed to complete extensive work to regain strength in the muscles around his shoulder.
But they had each other through it all, and Gibson is confident their bond made a difference in keeping them on schedule and fully ready to return in 2021.
"They wanted each other to improve," Gibson said. "It created that verbal engagement where you could kind of brag on yourself and push each other. If you see your teammate sweating, working hard and not letting fatigue beat him, you want to be right in there with him, too."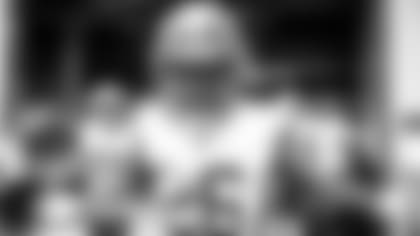 ---
---
Sometimes, as Williams and Delpit chatted in the weight room, they would talk about how great it was going to feel when they could finally return to the field. When the injury madness was finally going to end. When they could finally strap helmets on and return to the fun they had patrolling the defense.
"It's been a long time in the making," Delpit said. "We want everybody making it to the season healthy, so that way when we get to the season, we'll be ready to win. It's all about winning at the end of the day."
Delpit and Williams each expect the Browns to get plenty of wins this year. Both participated in their first practices of the year in minicamp, and both are gradually gaining more on-field reps in training camp, though Delpit has been sidelined of late with a hamstring injury. Of all the people waiting for the Browns' much-anticipated Week 1 matchup against the reigning AFC Champion Kansas City Chiefs, Williams and Delpit could be most excited.
The Browns can't wait to have them back, too. Williams and Delpit are still young, still talented and still capable of boosting the defense, one that was revamped with several free-agents and draft additions over the offseason, into one of the best units in the NFL.
"I am excited about both of those guys," Stefanski said in January. "They're just going to continue to rehab and work through those injuries. That is the exciting part for us to get those guys back next season."
The brunt of the hard work is finished. Now, Williams and Delpit are focused on picking up where they left off from training camp last season.
They're picking up where they left off as teammates and best friends at LSU, and they have plans to be even greater with the Browns.
"There ain't any 'ifs — we're coming back," Williams said. "We're coming back with a chip on our shoulder. We're going to make this better than what it was at LSU, and we're going to make this defense great and do some great things up here in Cleveland."