INDIANAPOLIS -- The biggest questions that each of the top quarterbacks must answer at the Combine.
Darnold is the quarterback most often listed as the top prospect at the game's most critical position and he is the quarterback most often linked to the Browns at No. 1 overall in mock drafts. Darnold was a prolific playmaker at USC who threw for more than 7,000 yards with 57 touchdowns while completing 65 percent of his passes. He has prototypical NFL size (6-foot-4, 220 pounds), is accurate, can go through progressions, can hurt you with his arms and his legs and has a penchant for playing his best in the most critical moments. However, Darnold threw 22 interceptions and added another 14 fumbles in his two seasons as a starter. Answering questions about the turnovers will be the biggest thing for Darnold in Indy. Hand measurement-mania will be in full effect for Darnold to make sure it is not a hand size issue that led to the high number of fumbles. He will likely also be grilled in quick film study interviews with teams about the decision-making that led to the high number of picks (13) in his final year. Questions about his mechanics, as Darnold has a slightly unorthodox, loopy delivery, will have to wait, however, as Darnold has reportedly elected not to throw at the combine.
Projected Combine Impact: Hand measurement aside, the impact should be minimal for Darnold. Most pundits expect him to ace the interview portion of the weekend. Because he's reportedly not throwing, perhaps some will question his competitiveness, but many have made the same decision in the past and it didn't affect them. He was one of the most talked about quarterbacks at the combine last year and it's doubtful that changes this time around.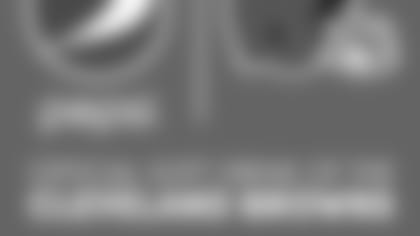 ](https://www.pepsi.com/en-us/)
Baker Mayfield (Oklahoma)
No QB prospect in the 2018 NFL draft is as accurate, fiery or productive as Mayfield. There are many who think he is far and away the top quarterback prospect in this draft and there are many who have big doubts about his size and his attitude. Anyone who has ever watched Mayfield play knows he is nothing like Johnny Manziel as a quarterback. However, this week in Indy, he will have to assure teams he is nothing like Manziel off the field as well. He will have to answer questions about his arrest and some of the questionable sideline antics he displayed this past season. Mayfield showed he could hang with Wyoming's Josh Allen throwing the ball at the Senior Bowl, but it will be one more opportunity to show he can make all of the NFL throws and that his size is not an issue that needs to be focused on.
Projected Combine Impact: Mayfield is the quarterback most linked to the Browns after Sam Darnold, and we will likely get some insight into how the team and the league view him. If he aces the interview portion of things and puts to rest any questions about his maturity and off-the-field maturity, he has a real chance to contend for the first overall pick. If he can't, Mayfield could drop out of the cluster of the top QBs for 2018. But Mayfield to could also really answer the bell in this respect, as his leadership is legendary and every teammate that is talked to by teams (and that is a big part of this) will have nothing but effusive praise for their quarterback. Mayfield could very well leave the combine a consensus top-six pick in the 2018 draft.
Like Mayfield, the biggest questions Rosen will have to answer in Indy will have very little to do with how well he plays the quarterback position. Rosen is the consensus best pure thrower in this draft and possesses a strong arm with a gorgeous, effortless release combined with accuracy at all levels of the field. That sounds a lot like a guy who should be the consensus top overall QB prospect in the draft, and yet Rosen does not enter the combine in that rarefied air. He will be asked about his love of the game and his motivation to be the best he can be. Rosen will be challenged about his leadership and whether or not he is a good teammate. Rosen's medical checks will also be important. Rosen suffered multiple concussions and a shoulder injury at UCLA, and the biggest question could be whether or not Rosen is built -- he is slight of frame – to withstand the physical rigors of being a franchise quarterback for 16 games, year after year.
Projected Combine Impact: Rosen will look the best throwing on air, which is expected, so that shouldn't do too much to change his stock. The biggest impact for Rosen will come from team doctors and from the behind-the-scenes interviews and questions about his character. Rosen is highly intelligent, so expect him to be able to answer everything and put a positive spin on it. The real issue that could impact his draft stock, the medicals, won't be known by the media most likely unless there is a huge red flag that leaks.
Much like DeShone Kizer, Allen possesses every physical tool you could ever hope for in a quarterback, as he jumps off the page for his elite size, athleticism and cannon arm. Also like Kizer, the biggest issue for Allen is his accuracy. Allen completed just 56 percent of his passes in college, a number that historically does not lend itself to success in the NFL. He will be scrutinized during the throwing portions for his accuracy, as Allen missed many on-air, easy throws at the Senior Bowl. His personal coach, Jordan Palmer, thinks he has fixed a mechanical flaw that will drastically improve Allen's accuracy, so all eyes will be on that at the combine. The only other questions for Allen are why did he play his worst against the best competition and there may be some who wonder about his negative comments regarding his supporting cast in his final year at Wyoming.
Projected Combine Impact: If Allen shows improved mechanics and accuracy, he could very well end up as one of the first quarterbacks taken in the 2018 NFL draft. If his accuracy remains a concern, Allen could easily slide out of the top 10 as a true developmental project despite his limitless upside.
Lamar Jackson (Louisville)
It might not even be remotely valid, but it is whether or not Jackson should even play quarterback in the NFL. However, beyond that silliness, Jackson will have to answer questions about his ability to throw the ball accurately to all levels of the field. We know he will test as the best athlete among the quarterbacks and that he is a model leader with zero character concerns, so the on-field throwing will be the biggest test he faces this week. Jackson has an incredibly strong arm (he can just flick it out there like Michael Vick) and makes some gorgeous bucket throws at times, but he never completed 60 percent of his passes in a single season at Louisville and enters the draft with a 57 percent career completion percentage. To be successful in the NFL over an extended period of time, you must be able to win consistently from the pocket as a passer and that will be the biggest question Jackson has to answer in Indy.
Projected Combine Impact: Jackson will ace the interview process and is as clean of a prospect as you will find. If he throws just as well as his peers at the combine, Jackson could emerge as a first-round pick and could even go off the board before Allen or even multiple other top quarterbacks. If his mechanical and accuracy issues persist, Jackson could fall into the second round.