A few weeks ago, in honor of March Madness, we theoretically created a Browns basketball starting five.
Upon further review, there might be more baseball talent in the building than on the hardwood court.
Four members of the Browns were selected in the MLB draft. Here are some highlights of their baseball careers.
*Duke Johnson Jr. (pictured above)
---
When was he drafted: 2014 (28th round) by the San Diego Padres
Baseball career overview: Manziel chose to wear the No.2 because of his adoration for legendary New York Yankees shortstop Derek Jeter. At Kerrville High School, Manziel was known for his speed on the base paths and his power swing, where he smacked baseballs into the gaps. When Manziel originally committed to the University of Oregon, the Ducks were planning to let him play both football and baseball. The Padres may have drafted Manziel as a publicity stunt, but there was no doubting Johnny Football was also Johnny Baseball during the spring time as a high schooler in Texas.
When was he drafted: 1992 (21st round) by the Seattle Mariners and again in 1995 (61st round).
Baseball career overview: Famer wasn't just a standout safety for the Duke Blue Devils. He was a speedy outfielder with a rocket arm. Cleveland's general manager played two seasons in college before a shoulder surgery from football sidelined him during the spring.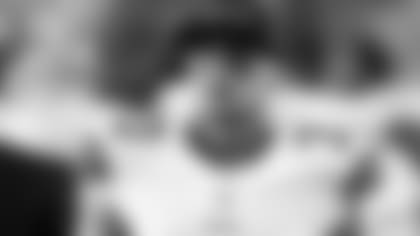 When was he drafted: 2009 (42nd round) by the Florida Marlins
Position: Pitcher and outfield
Baseball career overview: Coming out of high school, Poyer had more scholarship offers to play baseball than football. At Astoria High School in Oregon, Poyer smashed 12 home runs his freshman year and was a key starting pitcher on a squad that brought home the state title. Poyer accepted a football scholarship to Oregon State and played baseball for one season before dropping the sport to focus on the gridiron.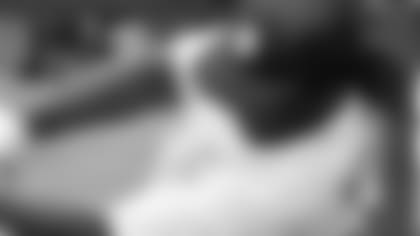 When was he drafted: 2009 (33rd round) by the Milwaukee Brewers
Baseball career overview:  Had McDaniel not been a five-star football recruit, there's a very good chance he would be rising up through the minor leagues at this very moment. The left-handed power hitting McDaniel – think Prince Fielder – clubbed 13 home runs and batted .589 his junior season at Madison County High School in Florida. McDaniel gave serious consideration to joining the Brewers for the right price tag but ultimately found himself as a stout defensive tackle and won a national title on the football field at Florida State.