The Ravens and their tough defense were a tough match for the Browns to overcome on Thursday night.
Cleveland fell to Baltimore, 28-7, at M&T Bank Stadium in what was a game underscored by defense, a quick turnaround (both teams had three days of rest) and head coach Hue Jackson's decision to insert Josh McCown at quarterback to offer his offense a "spark" of life.
Jackson on Friday spoke with reporters on a conference call.
Here's five things we learned. [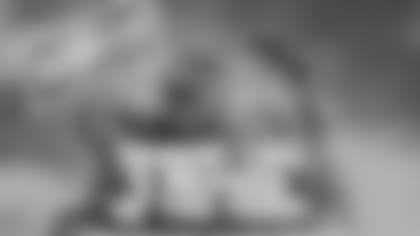 ](http://bit.ly/TUFbrowns2016)​
1. Browns disappointed, but understand 'what we have to do'
Jackson, who has been relentlessly positive amid the Browns' highs and lows this season, offered a candid response when asked if he's had to "coach himself up" following a frustrating 0-10 start.
"I'm having to coach myself up. I am not going to kid any of you about that. I never could have dreamt this ever," he said. "This is different, but at the same time, I get it. I'm in it. It's at my feet. I'm not going to run from that. I do understand what the issues are and where we are and where we are going to go, but also, it has been tough."
Indeed, the Browns — who feature one of the league's youngest rosters — have also been hampered by an array of key injuries. Jackson, though, said he's approaching the final six weeks of the year and the future with optimism.
"I have a good staff who stands behind me. I have an owner who has been unflinching. I have executives in the front office — starting with (executive vice president of football operations) Sashi (Brown), (chief strategy officer) Paul (DePodesta) and (vice president of player personnel) Andrew Berry who have not blinked, and they get it.
"Are we disappointed for where we are? Yeah, but I think we also understand what we have to do in order to get this changed."
Jackson added: "None of us want to be in this situation, and especially for our fans, we do not want that for them and our players, but this is where we are. This is our reality so we have to fight our way out of it.
"All I can say to our fans is hang with us. I have never been through this this way and it is new and different, I don't like it and we have to do something about it. I am very confident that we will."
2. Kessler 'in a great place' after tough night
Much has been made about the Browns' decision to sit rookie quarterback Cody Kessler in place of McCown early in the third quarter.
Jackson said Thursday night he made such a decision in an effort to give Cleveland's sputtering offense a "spark."
Since then, Jackson said he had a "great conversation this morning" with Kessler, who is in a "great place" after a challenging night in Baltimore.
"You guys all know, I think he understands the situation from last night was a tough one. I think you guys will find when you get the opportunity to talk to him that he learned that this experience of a Thursday night game is tough," Jackson said.
"It's different. This was his first opportunity under the lights and our whole team's first opportunity under the lights, a kind of pressure-packed game plan on Thursday night and a whole different process during the week than what you normally do, and it can be a little unsettling."
Jackson said neither Kessler nor the Browns offense was as productive as its been in previous tries.
"What I saw earlier were just some things of putting the ball in the proper spots where I wanted the ball to be, and it wasn't there, but it wasn't just Cody, let me say that," he said.
"When I look back at it now and had a chance to watch the tape, it is an offensive unit issue. Obviously, everything that you guys know from me is driven by the quarterback. He knows that and understands that. He is the quarterback and he will come back out here and get ready to fight against Pittsburgh."
3. Overcoming late struggles
While the Browns voiced their frustration at watching another game slip away in the second half, Cleveland managed to mount a lead at halftime and held the Baltimore offense in check for the first 30 minutes of play.
In his postgame press conference, Jackson said he "couldn't put his finger" on those late struggles and echoed that sentiment a day later.
"I don't know and I would be the first to tell you – I am not going to sit up here and sugarcoat it – I don't know what that is because we have tried many different things, and we are not going to stop. We are not going to stop searching, trying to figure it out because somewhere in there is the key to unlock something that will get us to where we need to be," he said.
"That being said, I think our players will tell you that there is nothing that anybody is doing differently or any of that. Sometimes, the newness – I have said this before and I think I have said it to all of you – I think the pressure of playing and doing things right play in and play out is tough. We are the youngest team in the league with the most rookies, I get all of that, but what is put in front of them can be a very daunting task. I don't think our guys are running from it."
4. Jamie Collins Sr. impresses
Collins, whom the Browns acquired two days before the league's trade deadline, stuffed the stat sheet Thursday night in an effort that was worthy of his Pro Bowl billing. The former Patriots linebacker finished with seven tackles, two tackles for loss, a sack, and quarterback hurry.
His presence was key in holding the Ravens to 164 yards in the first half.
"He is a phenomenal talent and a dominant voice in this league," fellow linebacker Demario Davis said. "I think he is just going to keep getting better."
With Thursday night in the books, the Browns will take the weekend off to rest, recover and decompress before hosting AFC North rival Pittsburgh next Sunday.
Jackson said the team will have an extra day of practice to "hit the ground running and getting ready for Pittsburgh."
Cleveland, which spent much of the first two months of the season on the road, is set to host three straight games (Steelers, Giants, Bengals) with a bye sandwiched in between before a trip to Buffalo.