6:50 a.m.: Sprawled out in his pillow top California king bed, Browns safety Tashaun Gipson never hits the snooze button. There's no yawning from this night owl, who sleeps with Cleveland's playbook on his bedside table. He's up, he's booming prayers out loud in the shower and he's ready to conquer Wednesday.
7:11 a.m.: The ride to the facility from his Avon pad takes 17 minutes. Gipson loves the rapper Future, but today he's listening to R&B slow jams from Trey Songz. "Sometimes I don't even like rah-rah music before games," says the 25-year-old, Cleveland's youngest Pro Bowler since 2008.
7:40 a.m.: Turkey bacon might be Gipson's favorite food in the world. You want to see the always upbeat Gipson ticked off? Tell him there's no turkey bacon. Gipson slaps hands with a couple of teammates while his eggs are prepared extra dry at his request.
8:02 a.m.: The routine is the same every Wednesday morning inside the Cleveland Browns team film room: Introduction of the next opponent. This week, it's rookie quarterback Marcus Mariota and the Tennessee Titans. This is the "big picture" meeting. What do the Titans do well? Who are the players we need to be aware of at all times? Gipson is scribbling notes at a furious pace.
9:31 a.m.: What Gipson loves most about Cleveland's defensive scheme is he's not a true free safety. The Browns don't want him playing deep centerfield every play. The coaching staff has seen Gipson smash running backs and spawn mass chaos when he plays near the box. "I like getting my nose dirty," says the Dallas native. Gipson's role on defense can be shaped like putty each week. The 9:30 a.m. meeting is where the Browns break up into their own offensive and defensive meetings. Specific matchups and schemes are presented to the players by defensive coordinator Jim O'Neil. Gipson will be a focal point against the Titans. He smirks and leans back in his chair.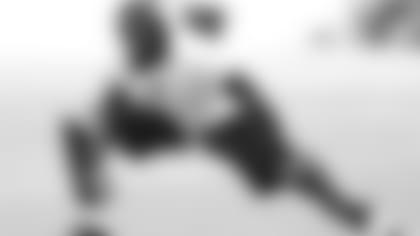 "One thing a lot of people don't realize is that the film room is not 100 percent business in there. It's a lot of laughs, a lot of busting each other's chops. It's more than just X's and O's –  you hit this guy, block this guy, I'll take the ball away from this guy. Naturally, that's what we get paid to do. But man, it's more like a brotherhood in there. I think a lot of guys from the outside probably wouldn't understand that's what goes on in the film room. Those type of things you can never get back man. I talk to Buster (Skrine) and he misses it over here. He's happy where he's at (New York Jets), but I'm telling you, we have a bond here. These guys are like my brothers. When you're here, nothing else matters outside this building."
10:58 a.m.: Donte Whitner, Gipson's running mate at safety, stands up in the defensive backs meeting room and rips into the unit. Whitner isn't yelling, but his sharp words cut like a sword. He's calling out everybody. Four days earlier, the Jets beat the Browns, 31-10, and the prized Cleveland secondary was victimized in the defeat. "We can talk all we want from April until August. If we don't show up in September, none of that matters," Gipson says.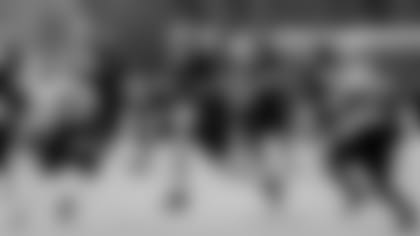 12:31 p.m.: Gipson eats a light lunch of tilapia and brown rice in the afternoon before practice. Plopped at a corner table in front of a mounted TV in the Browns cafeteria, he watches Broncos quarterback Peyton Manning deliver a press conference on NFL Network. When Gipson talks to you, he has the cadence of a politician, the message of a preacher and the charm of a game show host. This guy is smooth. Gipson's aspiration after football is to be an NFL talking head. One of his closest mentors is Ryan Clark. The former Pittsburgh Steeler and Washington Redskin now works for ESPN. Clark and Gipson usually speak on the phone once a week.
1:20 p.m.: Finally, football practice. The stretching, the simple catching and footwork drills – it all seems a tad boring to an outsider. To Gipson? "There's never a dull moment. My head kind of gets in the clouds out there thinking this is what I've wanted to do forever. I'm just a young kid from Dallas who never thought I'd be here. And guess what? I'm here." Everything Cleveland talks about in the morning is translated in full speed on the field, filmed and graded by the coaches.
3:17 p.m.: The tilapia did not sit well with Gipson, who doesn't typically eat seafood. He pops into the training room in search of Tums.
3:19 p.m.: It's lower body day in the weight room for the Browns. Cleveland's rigorous strength and conditioning staff has an entire checklist of items for Gipson to get done on Wednesday, but he also has his own. It took Gipson a few years in the NFL to figure out how to best regulate his body. He kept losing weight and feeling weaker by season's end. The trick he developed a year ago is pushing himself for four days, and taking three days off. Teammates walking by the locker room stop and stare at Gipson while the elegant athlete does 200 jumps onto a wooden box and push-the-prowlers, a lower-body exercise that involves shoving miniature sleds. "I want to stay fresh, stay explosive, stay fast throughout the season. I felt as fast and strong Week 10 as I did Week 1.The more I get into the league, the more I realize, I'm not a young man at 21 years old anymore."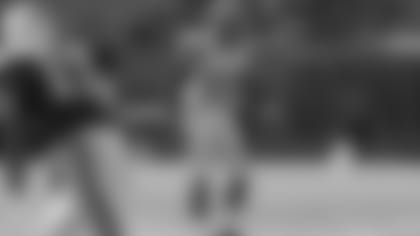 4:45 p.m.:Every. Single. Play. Matters. That's why the Browns will dissect each moment of practice on a 100-foot projector screen on the first floor of the building. Following along with his grade sheet, Gipson jumps a little when he hears O'Neil call out his name. "You have to be aware, Tashaun," says Cleveland's defensive coordinator. "The ball could be coming your way at any time in this formation." Trained like a true defensive back, Gipson's skin is as thick as an armadillo. Coach Mike Pettine says it's up to the coaching staff to find out if a player responds better to the carrot or to the whip. A few lashes tend to help Gipson. Actually, they definitely do. One person has as many interceptions (13) as Gipson does since 2013. His name is Richard Sherman of the Seattle Seahawks. Other coaching staffs around the league will sometimes show their team film of Gipson's eye for the football.
5:22 p.m.: The quick walk-through signals the final chapter for players on Wednesday at the facility. If a casual football fan saw NFL teams conduct walk-throughs, they'd think it was a joke. Wide receivers and cornerbacks are literally walking. But these are virtual, slow-motion practice settings, where lightbulbs click for certain players who learn differently. The Titans read-option formations are heavily discussed, as Gipson hangs onto every word.
6:27 p.m.: His day at the office is complete, but the bliss football gives Cleveland's rising star is doubled in Avon. Gipson walks into his house and is mobbed by his two kids. Three-year-old Tashaun Jr. shows off his latest preschool drawing to daddy; 1-year-old Naila giggles and asks to play with her father's cell phone. Gipson steps outside to fire up the grill. Grilled chicken and rice – no tilapia for a long time.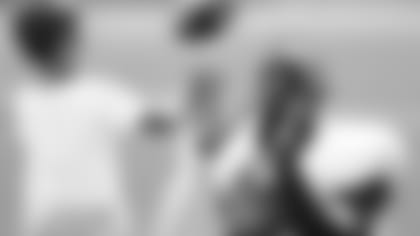 8:13 p.m.: With his little ones winding down from dancing all around his man cave, Gipson occasionally glances up at his TV, which stays on NFL Network 90 percent of the time. But right now it's study time on his Microsoft Surface.
9:45 p.m.: Whitner and Joe Haden have been bugging Gipson to watch a new television series on Netflix, Narcos. The show takes place in the late 1980s and follows both Columbian drug lord Pablo Escobar and two American DEA agents who are pursuing the criminal. Gipson is glued from the moment the opening credits begin with salsa music.
11:15 p.m.: "I think I need to see a sleep specialist," Gipson says to himself dead serious as he lies awake in his cushy bed. Gipson's lack of sleep put him onto audio books, where he's not ashamed to admit he's a big 50 Shades of Grey fan. His mom tells him to put down his cell phone at night. She and close to 20 family members are flying up from Texas for Cleveland's home opener. Exactly one year ago at this time, you could say Gipson was one of the main reasons why the Browns won a monumental game against the Saints. Gipson picked off Drew Brees and soared 39 yards into the end zone, giving the Dawg Pound a feeling of ecstasy. Gipson is preparing to do everything in his power to recreate that alluring feeling of momentum.
6:50 a.m.: Sprawled out in his pillow top California king bed, Browns safety Tashaun Gipson never hits the snooze button on Thursdays………….