Vic Carucci and Nathan Zegura were joined by two Cleveland Browns alumni, offensive lineman Joe DeLamielleure.
On Thursday's edition of "Cleveland Browns Daily, Driven by Liberty Ford," Vic Carucci and Nathan Zegura were joined by two Cleveland Browns alumni, offensive lineman Joe DeLamielleure and placekicker Mark Moseley. Joe spoke on the current Browns team along with his struggle with chronic traumatic encephalopathy (CTE), while Mark discussed the experience he had while playing in Cleveland. Nick Dawidoff, author of Collision Low Crossers, discussed the time he spent with Mike Pettine while conducting research for his book.
ESPN announcer Mike Tirico joined Vic on Radio Row for Super Bowl XXVIII in Manhattan to chime in on Pettine and his hopes for the Cleveland fan base. Daniel Jeremiah, a former NFL scout who works for NFL Network and NFL.com, also joined the show to discuss the draft prospects and who he feels would best be suited for the Browns.
Je'Rod Cherry wrapped up the show to discuss the draft prospects and his thoughts on Jeremiah's input.
Here are some highlights: Nathan Zegura: "How do you arrive at John DeFilippo (quarterbacks coach for the Oakland Raiders)? I don't understand why they came up with his name. I like (Kyle) Shanahan and would be disappointed if the Browns weren't able to get him. It is going to be a tough search for the offensive coordinator." Vic Carucci:"I'm getting the vibe that there are some obstacles out there in finding an offensive coordinator. The Browns are apparently moving forward with other candidates, but I'm not hearing anything yet in terms of how it will resolve itself. I am hearing, though, that it has been a difficult task to get this position filled."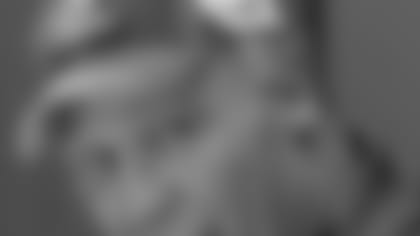 Joe DeLamielleure:"I have watched Mike (Pettine) all last year. His defense is one of the best in the league and you could see it as the year went on that they really improved. I think it's a big move for Cleveland and I really like it. I can't say I know what will make him a good head coach, but I hope he delegates his responsibilities. He's a great defensive coach, so he needs the courage to hire an offensive coordinator who he can trust to take some of the offensive responsibilities. I think there is no question that Cleveland has the foundation to be a great team and I would be disappointed if they didn't make the playoffs next year. …When my doctor told me three years ago that they would one day test CTE on living people, I asked to be the first, and I am. I don't drink, I never took drugs, steroids, or prescription drugs. I have never been clinically diagnosed with a concussion, but I wasn't sleeping and I couldn't concentrate. I went to UCLA and they put me on all these supplements and since I've started taking them on Sept. 3, I've really noticed a difference. I'm getting better and am a lot calmer than I used to be. Just look how far science has come with HIV, they will do the same with CTE."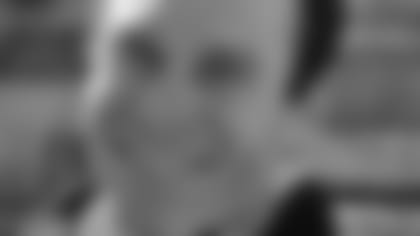 Nick Dawidoff:"Pettine is an extremely bright, intelligent person. He's very organized in the fact that he has a strong sense of how a football organization is run. He's a tough guy, yet receptive to all kinds of people, so I think Cleveland will really like that about him. What I liked most about Mike as I got to know him is how he related to his players. He had a real connection with them, but at the same time was very tough on them. He is so insightful and funny, but at the same time, a rigorous guy with very high standards. I just really enjoyed being around him and I can't emphasize that enough. He's a really special person and I loved spending my time with him."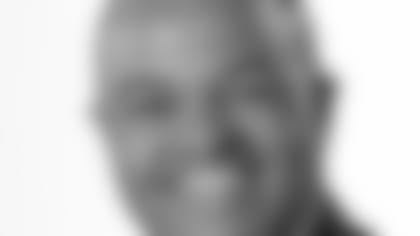 Mike Tirico:"Pettine has football in his background; it's in his DNA and in his blood, so I think that will play well for Cleveland. I have always enjoyed my time around him. I feel bad for the people of Cleveland. They are so desperately looking for a place to hang their hat, so I hope for their sake, it's the right move. There's just such a strong desire to win a championship in Cleveland. Finding a good staff will set them back, but they need to use this time to find the right guys. …Let's get past the nonsense of (Richard) Sherman and (Marshawn) Lynch. Let's focus on the fact that this Super Bowl is the number one offense against the number one defense. I love matchups like this. I would hate, though, to see Peyton overcome everything he has had to overcome to get back out there, and not win another Super Bowl."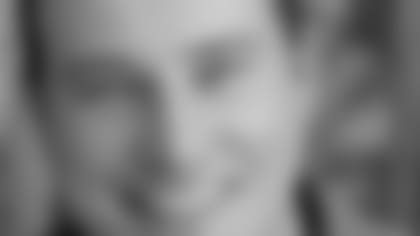 Mark Moseley:"I was released midseason and had been out for a couple of weeks when I received a call from Art Modell. At first, I thought it was a joke, but it came at a time where I really needed it and turned out to be a great experience. I started against the Houston Oilers (now Texans) and kicked the winning field goal. I was immediately accepted by the Dawg Pound after that point. I knew if I didn't do something to impress them, I would be in trouble. Even though I was only in Cleveland for a short time, the Browns are a team who I still feel a part of. The fans have never changed and they will always be hungry. They deserve to have a winning football team in Cleveland."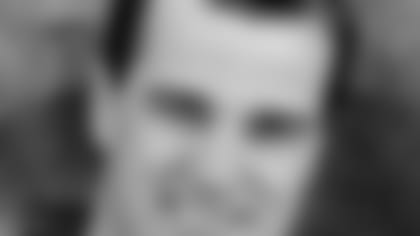 Daniel Jeremiah:"I have (Johnny) Manziel going first in the draft. He's the most creative playing making quarterback I have ever evaluated. (Teddy) Bridgewater would be the second quarterback for me. He's not a real broad guy, so that's a concern, but he is just outstanding on the board. He can sit there in pressure and not flinch; just a solid player. There's a good gap after those two before (Blake) Bortles. His deep ball accuracy and footwork needs improvement. He is a guy who would benefit from sitting a year and learning the system. It's going to be interesting to see how much the Browns like their top guy by the way they pick up the phone. With all the draft ammunition they have, will they pick up the phone and call Houston to ensure they get their top guy? If the Browns left the draft with a quarterback, wide receiver, running back, and right tackle, they could really take off as an offense." Je'Rod Cherry: "It is interesting that he (Jeremiah) is going with Johnny Manziel as his number one (draft pick). I still question whether he can lead men and I wonder if the offensive line is prepared for a quarterback like him. It's a huge sign of maturity, though, for him to not go to the Super Bowl. I have to respect him for that. It tells me that he is on the right path and has the right people telling him what to do. (Teddy) Bridgewater's body language scares me in a sense that if you are going to be a leader, you need to command that respect with your voice. It doesn't surprise me that Jeremiah thought Bortles would go later in the draft. I had a chance to cover him and walked away feeling like there was a lot of work that needed to be done. I'm definitely not sold on any quarterbacks in this year's draft."