David Njoku has a nose for the end zone, and the rookie tight end has gone above and beyond to secure his three touchdowns through five weeks.
The first-rounder from Miami made immediate noise on social media and beyond when he dove and caught a 21-yard touchdown pass from Kevin Hogan with one hand. The catch was big for the Browns, who took their first lead of the season early in Sunday's third quarter.
Njoku helped us break down the play with some assistance from the eye in the sky.
Setting the scene: The Browns offense is rolling early in the third quarter and is on the cusp of entering the red zone. An Isaiah Crowell run sets up first-and-10 from the Jets' 21. Cleveland lines up with two tight ends, two wide receivers and Duke Johnson Jr. alone in the backfield. Njoku lines up on the left side of the line.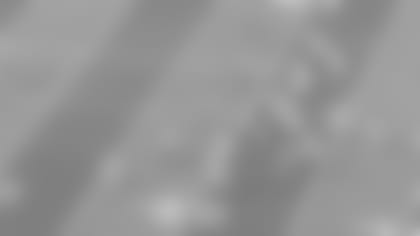 The Browns had their best running performance of the season Sunday, and it made play-action that much more effective. Hogan fakes the handoff to Johnson while Njoku begins his route. He's looking fellow first-round pick, safety Jamal Adams, squarely in the eyes.
"Great athlete, tremendous athlete, tremendous player, great person," Njoku said. "He has a great passion for the game."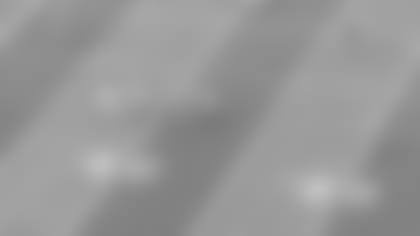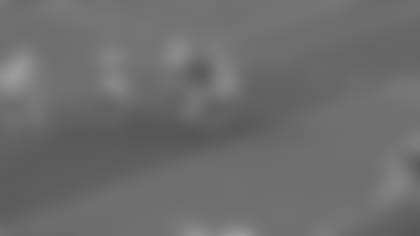 Njoku and Adams come together at the 12-yard line and things get physical. The 6-foot-4, 246-pound Njoku engages Adams with a technique he planned to utilize all week.
"I'd been studying him all week in film and I know what he does," Njoku said. "I knew he was going to try to acknowledge me when we came close. I fake acknowledged and go outside and I ran to the corner."
Njoku and Adams are separated when Hogan releases the pass. He's at the 9-yard line but Hogan ends up leading him close to the end zone.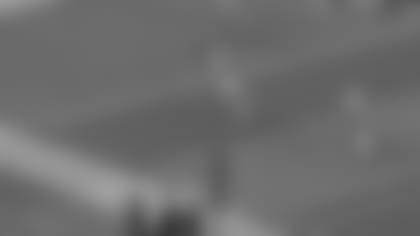 This marked the second time Njoku extended himself to catch a touchdown pass from Hogan. He goes airborne around the 4-yard line and uses every bit of his 35 1/4-inch wing span to corral the throw.
"It's not me, it's the quarterback. It's Kevin Hogan," Njoku said. "He throws the ball where only I can get it. He's a tremendous quarterback along with DeShone Kizer. They throw the ball to where only I can get it. I have a pretty long reach so I just reach out, catch it and secure it."