Derrick Kindred's promising rookie season was short-circuited by an injury he suffered during the team's bye week. He ended the year with plenty of good film, but no interceptions.
The second-year safety made sure to check off that box in a hurry Sunday.
With Pittsburgh in striking distance to score a deflating touchdown, Kindred nabbed a deflected Ben Roethlisberger pass to secure the first interception of his NFL career.
"It was an awesome feeling to finally get my hands back on the ball," Kindred said. "I didn't get a pick last year, so it was a blessing to come out here and open the season up with an interception."
We combed through the All-22 film and talked with Kindred to learn more about how the play came to be.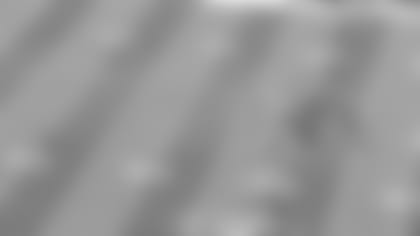 Facing a third-and-9 at the 29, Cleveland was in no position to surrender any points as it trailed 21-10 early in the fourth quarter. Kindred, as he did on many occasions throughout the game, lines up 19 yards off the ball.
"We had a lot of balls go over our head last year due to inexperience and things like that," Kindred said. "We're trying to work on that this year and break downhill on those plays."
Jabrill Peppers flanks him on the other side of the field. The Steelers have Antonio Brown lined up to the left, Martavis Bryant to the right in the slot and JuJu Smith-Schuster near the right sideline.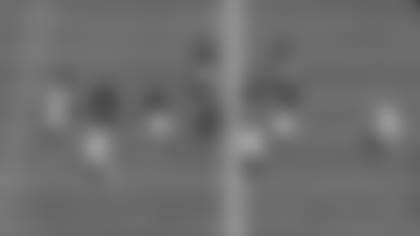 The Browns went back and forth with how many players they brought with pressure on Roethlisberger. That was by design.
"We have to do things to put our players in position to have success," Browns coach Hue Jackson said Monday. "That is what our charge is as coaches. Do the best job we can. Our guys then have to go make those plays when they are there."
On this particular play, the Browns brought four -- Jamie Collins Sr., Carl Nassib, Emmanuel Ogbah and Joe Schobert -- as James Burgess Jr. (52) monitored tight end Vance McDonald and Christian Kirksey (58) locked on dangerous running back Le'Veon Bell.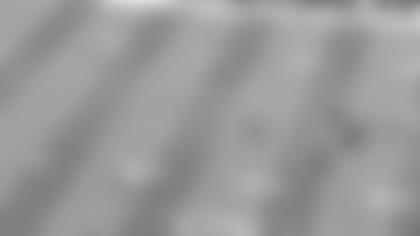 Here's what Roethlisberger sees as he looks for an opening on his third-down throw. Kindred has his eyes on both Smith-Schuster and Bryant, who begins his break toward the other side of the field around the 20-yard line. Kindred's eyes were on Roethlisberger, too.
"I just read Big Ben and keyed his eyes," Kindred said. "I saw him break back to the inside middle of the field right down the seam and I just broke on the ball."
The Browns didn't knock down Roethlisberger all that much, but the pressure applied on this play may have played a part in the quarterback not looking at his check-down options. Both McDonald and Bell could have presented some enticing options with another second or two.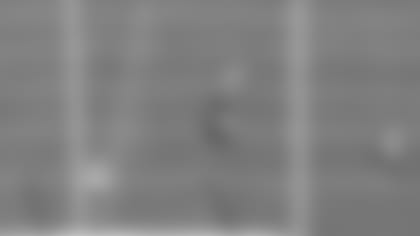 Kindred was headed in the right direction and closing on the ball, but he would have been looking to make a tackle, not a pick, if not for yet another athletic play by Briean Boddy-Calhoun. The second-year cornerback gets his hands on the pass and Kindred goes into "tip drill" mode.
"It worked just perfectly," Kindred said.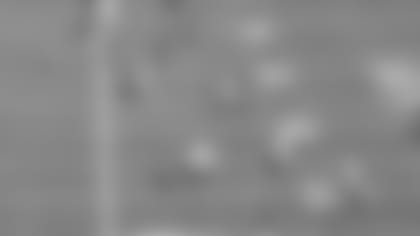 Kindred avoids a tackle near the goal line and is off to the races. The former high school running back ends up with a 30-yard return after a quick change of plans.
"I was going to take it up the near sideline, exactly where I was running to, but I saw AB (Brown) in my right rearview and I saw a bunch of Steelers were all clustered to the sidelines," Kindred said. "I saw a bunch of land back to our sideline, so I cut it back."