Duke Johnson Jr. sets a high bar for himself.
"If I'm in the open field and I have open space, the first guy has to miss," Johnson said. "I don't really take it well going down to the first guy."
On his first touchdown run of the season, Johnson made good on that vow. And then he made a second guy miss, and a third, and a fourth ...
Johnson zigged, zagged and leapt his way to a 19-yard touchdown run in Sunday's loss to the Colts. The talented running back got plenty of help from his friends along the way, and he helped us break down how it all came together.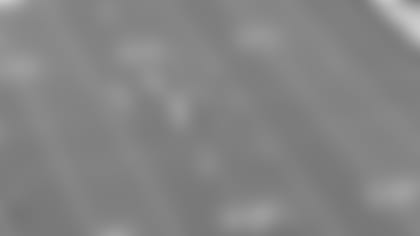 Trailing 7-0 early in the second quarter, the Browns offense finally has some momentum after a frustrating first quarter. A 38-yard pass from DeShone Kizer to Kenny Britt opened things up, and an 8-yard run by Isaiah Crowell set up the Browns with a second-and-2 at Indianapolis' 19-yard line.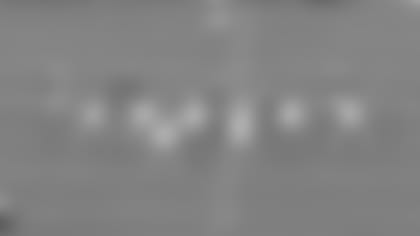 Johnson said the call for him to take a toss from Kizer wasn't the original play. Kizer surveyed the situation and called an audible.
"The more he looked at the play and looked at the defense and gave us the look he wanted, he killed the play to the toss play," Johnson said.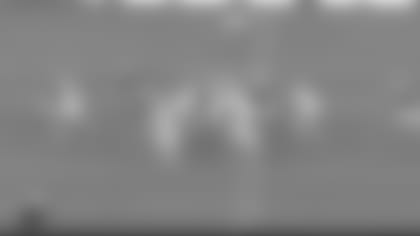 As Johnson fields the toss from Kizer, rookie tight end David Njoku locks onto his man while left guard Joel Bitonio swings out to the left. He's looking to tuck behind Njoku and clear a path for Johnson down the left sideline.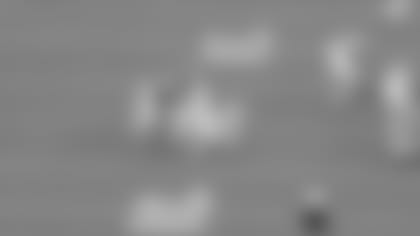 Bitonio never ends up finding his man to block but that's OK in this situation. Johnson sees a lane developing to his right thanks to some good blocking from Joe Thomas and makes his move.
"His presence alone made that backer run outside," Johnson said of Bitonio. "He did his job to influence the linebacker."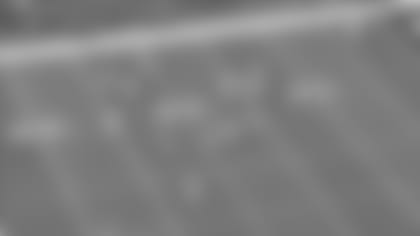 Johnson makes his move and has a new blocker in the picture with center JC Tretter zooming behind Thomas, who continues to hold his block at the 15-yard line. All Johnson needs to do is split the two converging Colts defenders to turn a modest gain into something bigger.
"It's kind of a mentality, especially when given an opportunity in open space," Johnson said. "Just finding a way to make the first guy miss. If you're in rhythm with making the first guy miss, then you can make the second guy miss."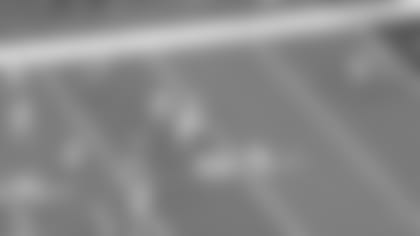 Johnson finds himself at the 11-yard line with just one more man to beat, former Browns defensive back Pierre Desir. Wide receiver Jordan Leslie has him blocked enough to get Johnson inside the 5-yard line at the least.
"Leslie was in the end zone blocking because coach (Al) Saunders, you're blocking if you play for coach Saunders, regardless of where the ball is," Johnson said. "I could tell Leslie was blocking but didn't want to get a holding call, so he let go. It was all about finding a way to get to the pylon."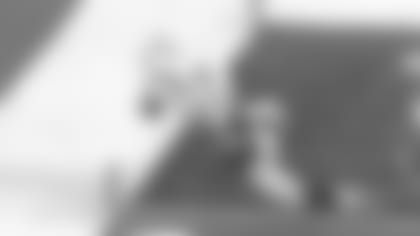 Johnson goes airborne as Desir looks to knock him out of bounds before the end zone. It may have looked like a spontaneous decision, but Johnson described it in calculated fashion.
"Me knowing the mindset of a defensive back, they're shooting for your legs," Johnson said. "It's not too many times they're going to take you up high and try to keep you out of the end zone. They're going to shoot and try to get you out of bounds. The whole idea was to get higher than he can and securing the football and making sure I get it across the pylon."