Jason McCourty doesn't get the ball in his hands all that often. He last played offense in high school and returned punts and kicks years ago at Rutgers.
Still, when one of the oldest players on Cleveland's young roster gets an opportunity to flash his speed and athleticism, he doesn't let it go to waste.
"I'm just trying to prove, especially at my age, that you're still young and can still show a little bit of speed," McCourty said.
He did just that Sunday when he intercepted Houston's Deshaun Watson and returned it 56 yards for a touchdown, the first of his career. He helped us break down the play as we looked at it from an eye-in-the-sky perspective.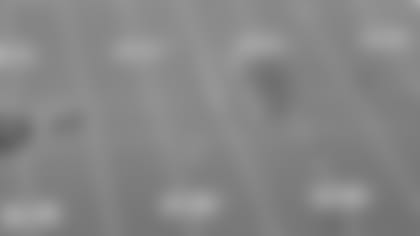 Setting the scene: The Browns are in a big hole early in the fourth quarter trailing 33-3. After a Lamar Miller run, the Texans face a second-and-5 at their own 32-yard line. McCourty is lined up across from Pro Bowl WR DeAndre Hopkins, whom he limited to a season-low two catches. Will Fuller is guarded by Derrick Kindred in the slot.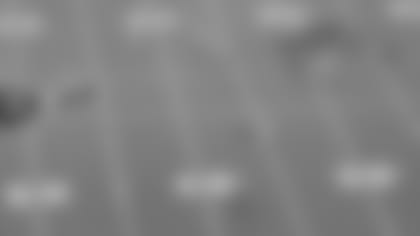 Watson rolls out of the pocket to the left and is about to be chased by Browns defensive end Myles Garrett. As Hopkins runs a streak down the left sideline, McCourty keeps his space and has his eyes on both his man and Fuller, who is darting to the inside. He's seen this play before on film and knows Fuller has one more move still to make.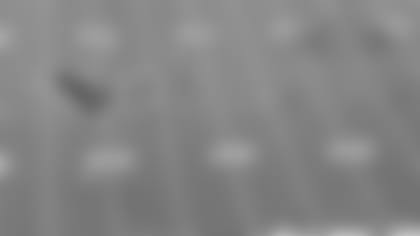 "I saw the boot action and was kind of thinking Hopkins may sit it down and tried to turn to him," McCourty said. "As I got my eyes back, I just was able to see Fuller set up when he took it inside the hash knowing the route concept that came off that. Knowing he was coming back out, I was able to kind of come back."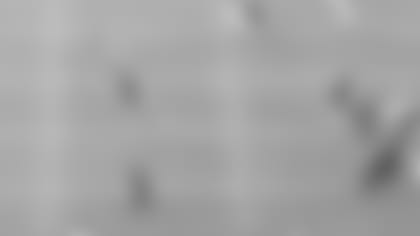 Garrett begins to close in a hurry. Watson has the chance to make a short throw to Stephen Anderson, but his eyes are locked downfield on Fuller.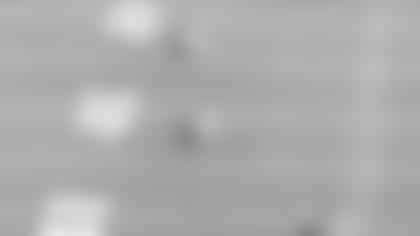 Watson gets the throw off in time to avoid a sack but isn't exactly in the best landing position when it comes to accuracy. The heat of Garrett, who was making his second appearance of the season, was a major factor on this particular play.
"Myles, with the pressure, I think is what forced the ball to be overthrown," McCourty said.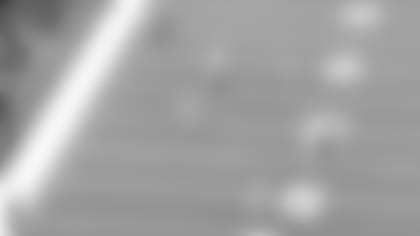 Watson's throw sails a good 5 yards over Fuller's head. McCourty barely has to move.
"As the ball is coming in the air right to me, you're just thinking catch it, catch it, catch it," McCourty said.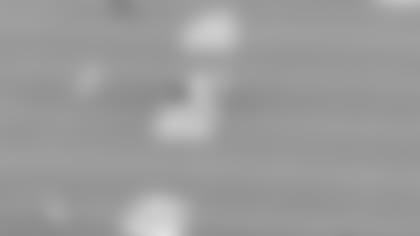 It takes one block for this interception to go from good to great, and it comes early as McCourty cuts to the inside. Jamie Collins Sr. clears out Anderson, and McCourty is off to the races.
"From that point on, we always go over interceptions to get the ball near numbers and beat them with speed," McCourty said.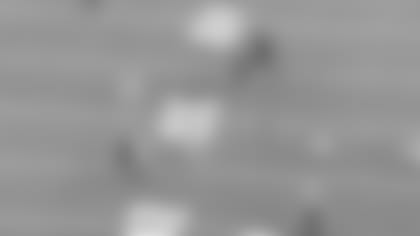 Garrett doesn't let Watson out of his sight. As McCourty races behind him, Garrett delivers the final block and puts the quarterback on the turf for a second time.