The Browns positioned their defense Sunday to prevent Joe Flacco from loosening up his big arm and uncorking one of his trademark deep balls.
Flacco did it anyways, and the first time he did, Cleveland came away with an interception.
Veteran Jason McCourty was on the receiving end of Flacco's deep ball attempt in Sunday's second quarter. McCourty helped us out Monday with a breakdown of how he was able to be in prime position to snag his first interception with the Browns.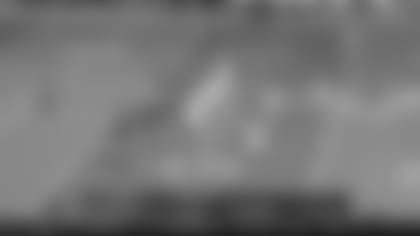 Trailing 7-0 in the second quarter, the Browns defense faces a first down after surrendering a short third-down conversion.
"It was after a first down right around midfield," McCourty said, "so I'm thinking they may take a shot."
The Browns line up with their base, 3-4 personnel. Linebacker Jamie Collins Sr. and safety Derrick Kindred line up on the right side of the line of scrimmage. McCourty is flanked to the right across from Mike Wallace. Jamar Taylor is on the opposite side and linebackers Christian Kirksey and Joe Schobert are in the middle.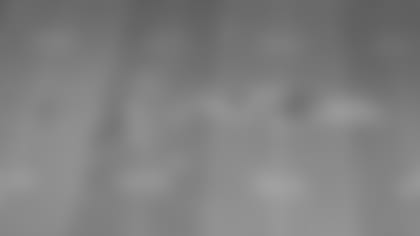 ... And there's safety Jabrill Peppers lined up 18 yards away from the line of scrimmage. It's been a pattern through the first two weeks, and coach Hue Jackson reiterated its purpose Monday.
"This is more about we discourage the opportunity for people to throw it over our head," Jackson said. "If you don't want to get the ball thrown over your head, just make sure that there is somebody deep enough where they don't try to throw it over your head."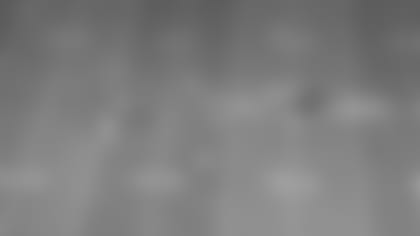 Wallace has burned plenty of defensive backs over the years on deep routes. McCourty knows it's a strength of Wallace's game, so he gives him plenty of respect with a deep cushion. The positioning of the players around him helps, too.
"I was just rolling to a half, just staying deep knowing I have underneath coverage," McCourty said, "and he ran kind of a deep post corner."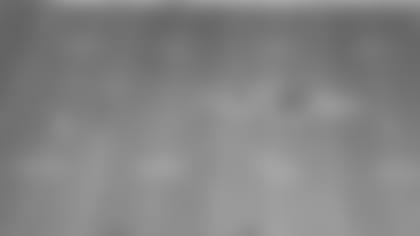 When Flacco uncorks the long ball, Wallace is headed in the wrong direction from where he eventually needs to be. That's one of the reasons why McCourty was caught off guard by the throw in his direction.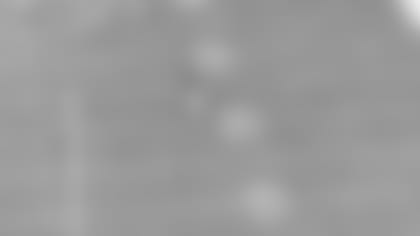 "I really didn't expect Flacco to throw the ball because I was back there and Jabrill was rolling over from his half of the field, so we kind of had it double covered," McCourty said. "I just think he wanted to take a shot." McCourty still has about a yard of space around him when he hauls in the interception. His momentum carries him forward and onto the ground.
"He hung the ball up and it was probably able to turn six times before I was able to haul it in," McCourty said. "Just happy to be able to create an opportunity. Would have been nice to be able to catch it and stay on my feet and be able to get some return yards. I was just happy to get the ball back to the offense."