Could Kyle Shanahan be a consideration for Browns offensive coordinator?
On Monday's edition of "Cleveland Browns Daily, Driven by Liberty Ford," Vic Carucci joined the show from Radio Row in Manhattan, site of Super Bowl XXVIII. He and Nathan Zegura discussed Sunday's Pro Bowl and who is rumored to join the coaching staff of new head coach, Mike Pettine. Joe Gannascoli, an actor who had a regular part in the hit HBO series "The Sopranos," joined Vic in Manhattan to discuss his love for football.Je'Rod Cherry finished the show with his thoughts on the Pro Bowl and its likelihood of continuing.
Here are some highlights: Vic Carucci: "I really don't know what T.J. Ward was thinking when he took out Josh Gordon low. No one expected substantial ratings from the Pro Bowl, but it is interesting enough and I think the draft aspect was the most interesting part of it. It did, however, seem like the players took it upon themselves to make the game more competitive. …(Mike) Pettine acknowledged that the coordinator search isn't the easiest process because of the timing. I think the defensive staff is going to come along quickly, but you could dare to say that it could be harder for (the Browns) to fill their offensive coordinator position than it was to fill the head coach position. If it is true that the Browns are interested in Kyle Shanahan (offensive coordinator for the Washington Redskins), I see a guy who understands what you are trying to maximize in the passing game, and had pretty good credentials prior to heading to Washington. At the very least, you have a recognizable name and background. It doesn't surprise me that we are looking at people who aren't main stream and obvious names. Truly accomplished coordinators are not available at this point. That doesn't mean that there aren't position coaches who can work their way up to become coordinators, though. The Browns just have to do their research to find those guys." Nathan Zegura:"It made me sick to my stomach when I saw T.J. Ward hit Josh Gordon and flip him over like that. The game was a lot more competitive and there was obviously more defense than we initially thought there would be. The Browns showed up big, though. No one had more catches than Josh Gordon, (Joe) Haden had one interception, and Ward had four tackles and an almost-interception. As a coach or a fan, though, it is a hard game to watch. Football, at its core, is a physical, intense game. But at the same time, you don't want to see any of your guys get hurt. …There are many roads that this organization can take this offseason. I'm concerned with the offensive coordinator position. If we had kept Norv Turner, I would be thrilled right now, but it is an offensive league, so I want to make sure they get someone who has a system that has at least proven to be effective. I wouldn't mind seeing the Browns talk to Kyle Shanahan. In the three years he was an offensive coordinator, his offense was the number eight passing offense in the league. I wouldn't mind seeing the Browns get the wheels in motion for him as a candidate."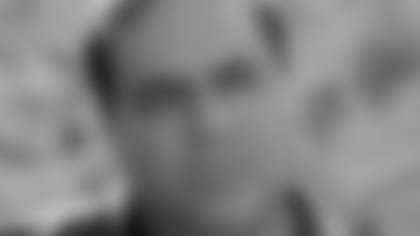 Joe Gannascoli:"Sundays are special to me. You only get so many games throughout the year to cherish. Everyone knows that nothing comes between me and Sunday football. I'm happy for New York City. They get to showcase the greatest game in the greatest city." Je'Rod Cherry: "When I saw T.J. Ward take out Josh Gordon, I was thinking there must be some serious hostility towards those two. I kept thinking, 'You must have no intention of coming back to Cleveland, because you will be public enemy number one if you take out our best guy.' I think the draft selection was necessary for the Pro Bowl given what took place the last few years. Guys were just going out there and playing nice and easy with no sense of competition. The draft selection definitely amped the game up, but you never want to see your best player go down like that. I have a feeling, though, with the NFL being so safety conscience, that it is going to take one guy to go down and the league will just get rid of the Pro Bowl all together."