Welcome back to Best Barks! As per usual, we're running through all of the best player social media posts from the past week – come check it out!
Nothing like one last Cedar Point visit before the weather turns cold – and that's exactly what Gary Barnidge and a few of his teammates did last week.
We've covered this before, but Barnidge takes fans to the movies every week if they get his Twitter trivia question right. He kept last week's spooky theme going – rewarding the winners with a trip to see Goosebumps.
On a similarly cinematic note, Wednesday was Back to the Future Day – and while we may not have hoverboards in this timeline, Randall Telfer still wanted to celebrate.
A large group of Browns players volunteered at this week's Hometown Huddle – and among the last wave of volunteers were Taylor Gabriel, Christian Kirksey and Craig Robertson. NFL Films tagged along to document their experience.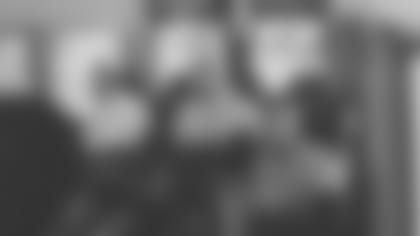 Johnson Bademosi also attended the event, and shared his reaction afterwards.
Another one of the players there was John Hughes III – who helped build the gorgeous new playground. But he wasn't the only John Hughes on a Cleveland playground this week – his son, John IV, got some quality playtime in as well.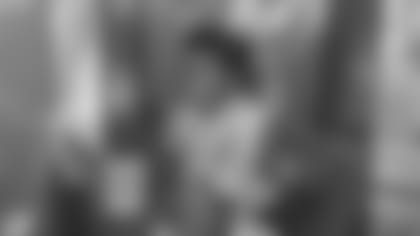 And finally, Danny Shelton got a pretty delicious gift basket – and he's not looking to share it anytime soon.