Browns Daily gave their opinions on quarterbacks entered in the draft with an emphasis on Texas A&M's Johnny Manziel.
On Friday's edition of "Cleveland Browns Daily, Driven by Liberty Ford," co-hosts Vic Carucci and Nathan Zegura discussed quarterback prospects in the upcoming NFL draft. Vic and Nathan were joined by "the godfather of the NFL," Gil Brandt, of NFL.com and SiriusXM NFL Radio, to give his opinions on quarterbacks entered in the draft with an emphasis on Texas A&M's Johnny Manziel. John McClain, from the Houston Chronicle, chimed in to share his impressions of Manziel after his sit-down interview with the former Aggies quarterback.Je'Rod Cherry made his daily appearance to give his personal insight on Manziel and what contributions and setbacks he would have in the NFL.
Here are some highlights: Vic Carucci: "Johnny Manziel, like the rest of us, is paying attention to the rankings and he may be hearing that the Texans, who were once smitten with making him the top overall pick, may not have that thought anymore and he has to say, 'I may not be the top guy pick and I want the other teams to know that I would have no doubts to go anywhere else.' I think he also senses without Michael Lombardi making the call any longer, who was, by all accounts a huge Manziel fan, that the tide has changed and he is trying to send out his message. I am not so sure it will make a difference and I am not sure that is how the Browns are feeling or if any other team is enamored with him. …We want to see passion and we want to see drive and I think a lot of it was the lack of that in the personality of the quarterbacks we have had on the Browns' roster. A quarterback has to have that confidence and it can't just be yelling, screaming and acting in a way that is a dynamic, explosive personality. Johnny Manziel has got to show them that from the moment he will be on the field that there is something there in the talent. If he can't do that, then he can do all the yelling and screaming he wants but they won't take him seriously. There is arrogance and swagger (in Manziel) and the best quarterbacks in this league have that. I am good with that with Manziel if the physical part of it backs it up." Nathan Zegura:"I think (Johnny Manziel) is a guy who gets it and he wants to surround himself with people that get it. Let's get rid of the off-the-field distraction that would keep you from drafting him. It is clear that is one of the things Johnny wants to do. He is even differentiating from Johnny Football versus Johnny Manziel, the guy that will fight till there is no time on the clock and the guy that will pump up his teammates. …People aren't going to like it and people are going to hold the size thing against him, and that is something that he will have to overcome. But if you believe, based on all of the information, that Johnny Manziel is the top guy, then you have to take him, but I don't think his height is the reason he cannot be successful. Beyond a good quarterback is not just measurables. It is what you can do for your team and how you can lead your team. If you have that confidence and the 'rah-rah,' you have to earn the respect of your team and you have to do that with having success."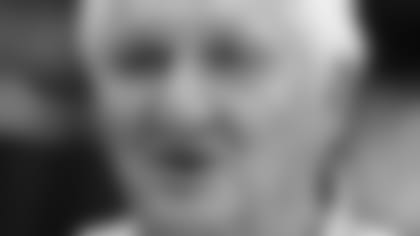 Gil Brandt: "I don't know if there is a better competitor than Johnny Manziel. He will go and compete and you can see that in the Duke game when he came back and won with a 28-point deficit. I think Johnny Manziel, in my opinion, is at the top of my list. I think he is as good of a quarterback as there is right now. He has ten-and-a-half-inch hands and when you have ten-and-a-half-inch hands, you can throw the ball in Cleveland. He has size 15 feet, so he is not a tiny footed guy and when you see him you see he is well put together. I don't like six-foot tall quarterbacks but, I tell you what, there have been a lot of them that are pretty good and there are a lot of them that are good right now. With (New Orleans Saints quarterback) Drew Brees and (Seattle Seahawks quarterback) Russell Wilson both winning a Super Bowl, I think times have changed. …I think there are some good quarterbacks in this draft. There are probably 19 that are going to be drafted and somehow you have to use your hocus pocus because which of the 19 do you want? Some aren't going to be worth a darn and some are going to be better than you thought. How do you get the guys like the Peyton Manning and Tom Brady who are going to work harder after they get the money?"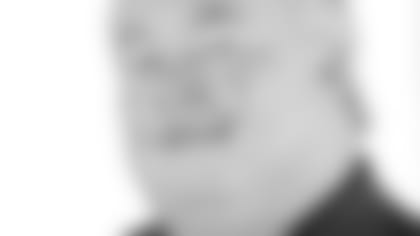 John McClain: "He blew me away; I have watched every game he has played. I have never seen a young quarterback that people couldn't take their eyes off of. If you want to see him at his best, go look at what he did in the Chick-Fil-A Bowl vs. Duke. He is distancing himself from the Johnny Football persona, and he is making a point for people to know that he is not stupid. I think that there are a lot of people that think he is worth the number one pick. They (Manziel's agents) know what people want and don't want and that is an orchestrated thing on their part that they make sure he says and does all the right things before this draft. He is working and training hard so he can do well at the combine. He has really smart people behind him. …I think, once people watch and talk to him, you will see more and more people believing what Gil Brandt says about having him as the number one prospect. The Texans are going to take a quarterback and Manziel is going to make it really hard for them to pass him up, and if they do the Jaguars and the Browns are going to try to eat him up because he is full of excitement and charisma." Je'Rod Cherry: "(Manziel) is a savvy young man, have to give him props. He should sell himself to the Cleveland fan base. It was the perfect move because constantly what is taking place here is that we are getting dumped on. …When you are naturally inclined to run around and make things happen and your offensive coordinator, Kyle Shanahan, is a three-step- and five-step-drop guy, that is setting up something I am not too excited about myself. If you are talking about a number four overall, that is a heck of an investment. It is extremely important for Johnny Manziel to do well in those meetings at the combine. It is imperative that he goes there and shows he has the ability to be cognitive and not just be able to show his physical abilities. I do have questions about him. What I fall back to is being a former player that when I was in a bind. I think his natural instinct is to not obey the pocket and I don't think you have successful quarterback play in the NFL with that play style."