On Tuesday's edition of "Cleveland Browns Daily, Driven by Liberty Ford," co-hosts Vic Carucci and Nathan Zegura talked about media reports identifying Green Bay Packers quarterbacks coach Ben McAdoo as a new head-coaching prospect for the Browns. Vic and Nathan were also joined by Scott Petrak, of the Elyria Chronicle-Telegram writer, to get his thoughts on all of the potential head-coaching prospects for the Browns.
Mike Klis, from the Denver Post, joined the show to give insights on Broncos offensive coordinator Adam Gase, another reported Browns head-coaching candidate. Mike also gave his opinion on another potential head-coaching prospect, former Broncos head coach and current New England Patriots offensive coordinator/quarterbacks coach Josh McDaniels.
Here are some highlights:
Nathan Zegura: "In my opinion, (finding a new head coach) is something that needs to be wrapped up because it is going to define how the offseason progresses. Who you bring in is going to shape the philosophy of what you want to do with the free agents and with the draft. All they want in Cleveland is a competitive football team that will win year after year after year, and they don't care how they get there. As much as people didn't love (former Browns head coach) Rob Chudzinski, they don't want to start over. It is the fear of reset. …It takes two to tango. It is not just about the Browns' interest in somebody. It's about somebody wanting to take that plunge and take that step to come coach the Cleveland Browns. There is not that one guy out there that is that home run and has proven over time that they can be that long-term guy for the Browns."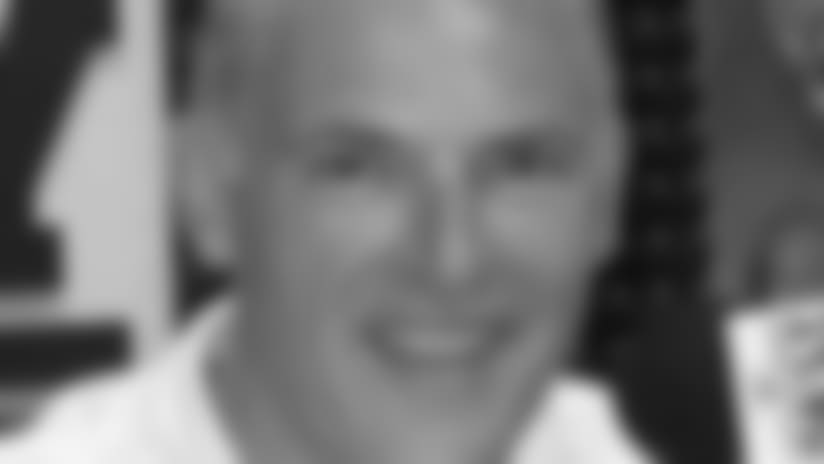 Vic Carucci:"What does the offseason bring for this team? Lots of questions. Until we know who is going to be here and who is going to be on the staff, it is hard to look at your players and be able to see what is going to happen. This is a new thing and honestly, we are speaking blindly until we know who is coaching. What wins in the NFL is having good plans and having good ideas and having a structure and having something that the players can believe. For better or worse, the Browns decided in a very short time that that was not Rob Chudzinski and he did not have those qualities. Now, your next move has to be even bolder and it has to be done not just to be not bold, but because you get a guy you know you believe is good. …If they have their heart set on a guy, then, yes, you could get it done right now, but they don't have that conviction on anyone yet. From an inside perspective, I get no feedback that we are tracking one person and we are getting this one person done. I am not buying Josh McDaniels is our one guy. The ties with Michael Lombardi are significant, along with being an offensive-minded guy from Canton, but I don't sit here 100-percent sure that this is who we are in love with or that he is in love with Cleveland."
Scott Petrak: "I kind of like the idea of finding a guy that is a new, up-and-comer and off the radar. I know there are Andy Reid comparisons out there and that are legit. I think we need a guy that is young and can give some sparks and newness, as opposed to a former head coach who has not had a lot of success. I think they are definitely interested in (Auburn head coach Gus Malzahn), but I have reservations about a college guy who does not have pro experience. You would need a good staff around you. And I know Chip Kelly's offense had success this year, but I am not sure a lot of the read-option will work in the NFL like it worked at Auburn. I don't think he will get the job here, but it won't shock me if he did. I would like to see the Browns spend more time on a guy that can show he can win at this level, a new guy that does not have head-coaching experience and can catch lightning in a bottle."
Mike Klis: "Peyton Manning is now in his 16th year and he has never ever had a season like he has had and it's his first season with (Broncos offensive coordinator) Adam Gase.  He is one of those young minds and he likes to play at a fast tempo, lot of combinations and sophisticated receiver-route sets. There are a lot of combo routes where one helps another get free. It's a fast-moving offense and a get-out-of-the-hand -quick offense. He can scheme a running game, too. He has a pretty good upbringing. I personally think Adam Gase needs another year to be a head coach. The one thing is you have to have the thickest of thick skins, and this guy has only been out in front one year and there hasn't been too many failures and second-guessing. I think he would benefit from one more year of being an offensive coordinator and having a few more tough games where fans come down on his play calling. I do think Adam Gase would be better (at) leading men than Josh McDaniels because he is less volatile. McDaniels is very bright, but I always thought it would be a fast-sinking ship with his respect factor at how he leads the room. I never thought he had that. It's one of those things that you don't know until they do it. I have talked to people who have talked to Josh McDaniels and he does ask how to get better. He knows he failed and he wants to know what he can do different. I like Josh and I think he is a better guy than what you think, but I would say if it were up to me I would see what else is out there."