The Browns brought stability, experience and a track record of winning to the quarterback position in a trade with the Bills.
Cleveland acquired Tyrod Taylor, a two-time Pro Bowler, in a trade with the Buffalo Bills. In exchange for Taylor, the Browns sent Buffalo its 2018 third-round draft pick (No. 65).
"First and foremost, he's a great kid. Great leader, smart as a whip," gneral manager John Dorsey said. "I talked to the former head coach of Virginia Tech, Frank Beamer, and he has nothing but high praise for Tyrod Taylor. He has the physical abilities to extend the play. He's got more than enough arm talent and he doesn't turn the ball over. When you play that quarterback position at a high level like he does, I think that will do nothing but help us moving forward." [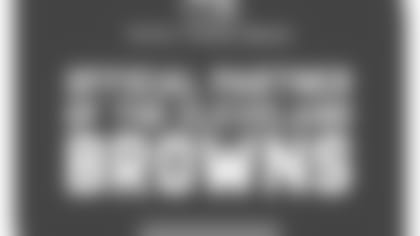 Taylor, 28, joins a reshaped Browns quarterback room that includes third-year signal-callers Cody Kessler and Kevin Hogan. Last year's starter, DeShone Kizer, was traded to Green Bay in a deal that brought defensive back Damarious Randall to the Browns.
Taylor, a former sixth-round pick out of Virginia Tech who began his career as a backup with the Baltimore Ravens, signed with Buffalo in 2015 and quickly snatched the starting job. Over three seasons, he amassed the most combined touchdowns (65) and the second-most wins (23) by a Bills quarterback in his first three years. He became just the sixth quarterback in NFL history to log consecutive seasons of 3,000 passing yards and 500 rushing yards when he cleared the totals in 2015 (3,035/568) and 2016 (3,023/580). He's one of just two quarterbacks with at least 8,000 passing yards and 1,500 rushing yards since 2015.
"We view Tyrod as a perfect fit to lead our team. He possess the qualities we want of a starting quarterback. He's smart, a leader, and an efficient passer that doesn't turn the ball over," head coach Hue Jackson. "He's a winner and has been very productive as a starting quarterback in this league. The expectation is for Tyrod to come in and be our quarterback, get himself acclimated to our offense and help us get to winning as quickly as possible."
Taylor completed better than 61 percent of his passes in all three seasons as Buffalo's starter, helping him notch the best mark (62.7) in Bills franchise history. He also has the best quarterback rating (92.5) among Buffalo quarterbacks with a minimum of 750 pass attempts.
Taylor has just 18 interceptions over the past three seasons. During that stretch, he's had 30 games in which he didn't throw a single pick. Cleveland led the NFL with 28 interceptions -- six more than the second-worst team -- in 2017.
With Taylor under center, the Bills went 8-8 in 2015 and 7-9 the following season. This past year, Buffalo rebounded from a three-game, mid-season losing streak by winning four of its final six games to finish 9-7 and sneak into the playoffs as the No. 6 seed. Taylor threw just one interception during the stretch.
For his career, Taylor, who earned a Super Bowl ring during his time in Baltimore, is 23-20. He had 51 touchdowns and 18 interceptions during his three years in Buffalo.