Former Browns defensive tackle Al "Bubba" Baker is one of the most passionate people you will ever meet.
Baker pours his heart and soul into everything he does – chiefly his barbecue restaurant, Bubba Q's World Famous Bar-B-Q & Catering in Avon Lake, Ohio, and his ongoing support of the Cleveland Browns.
But in recent years, Baker has found a new challenge, and he needs all of Cleveland's help to get it done.
Baker is the Browns representative for the Taste of the NFL. One representative from all 32 teams, along with one famous chef from each city – Rocco Whalen, chef and owner of Fahrenheit and 35, will represent the Browns – will unite on the night before Super Bowl XLIX in Glendale, Arizona, to see who can raise the most money to fight hunger.
Those in attendance place silent bids on golf outings, gourmet steaks, NFL tickets – anything you can imagine. All of the proceeds to the event go to some type of hunger foundation. For the Browns, it's the Greater Cleveland Food Bank.
Here's where Baker's exuberant and inspired personality, which was highlighted in a 2013 episode of ABC's "Shark Tank," kicks in. He wants all Browns fans to donate, including those not making the trip to Arizona – even if it's just $1. All of the proceeds to the event go to the Greater Cleveland Food Bank, which as Baker has learned, can help save lives. One dollar equals four nutritious meals, he said.
"I used to think the Greater Cleveland Food Bank was just for the homeless, but the cause is so much more than that," Baker said. "Abused women's shelters, people who are just coming out of jail, people who have fallen on hard times. We can help real people in need here."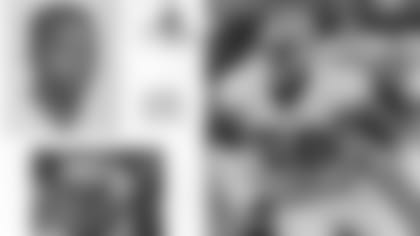 For Baker, winning the Taste of the NFL is also personal. The Pittsburgh Steelers have won in consecutive years. And they've gloated about it.
"I don't want to see Andy Russell and his smug face accept that award," Baker said, half-jokingly. "We can beat Pittsburgh. We have the man power to do it."
Help the Cleveland Browns win the Taste of the NFL. Even if it's just $1.
Baker's commitment to fighting hunger is yet another example of #give10. For more information on the Browns' First And Ten volunteer initiative, visit the ClevelandBrowns.com community page.