At a recent practice in a one-on-one drill, wide receiver Anthony Armstrong ran a 45-yard fly route down the sideline. His speed caught the cornerback off-guard, and Duke Johnson Jr. delivered a missile landing right in Armstrong's hands.
He may not have the Pro Bowl pedigree of a Miles Austin, or a distinguished name like an Earl Bennett, but there's a reason the Cleveland Browns signed Armstrong to a contract: he's a deep threat.
Check out these 2010 statistics with the Washington Redskins.
First, let's go backwards in time, to 2010. Armstrong, then a 27-year-old rookie, shot up the Washington Redskins' depth chart. The unknown wide receiver caught the football-centric town of D.C. off guard. Who was this guy?
The West Texas A&M Buffaloes alum graduated in 2005 and went undrafted. He remembers the 17-hour bus rides and the one pair of cleats he had at the Division II school.
"It wasn't fun at the time," Armstrong remembers.
But the football part was.
Armstrong's lone shot to keep hanging on his dream happened to be with the Intense Football League, a tiny minor league offshoot arena circuit. Armstrong played for the Odessa Roughnecks, earning $260 per game … before taxes.
"A couple hundred bucks, no insurance or anything like that, it's kind of putting a lot on the line," said Armstrong of his minor league days. No kidding.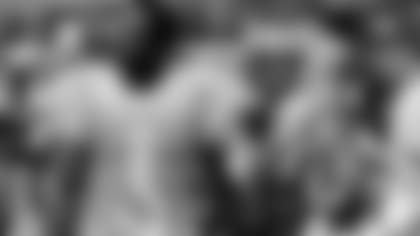 Armstrong's knack for the big play never went away, though. From Odessa, Armstrong caught wind of a tryout with the Dallas Desperados in the real Arena Football League. The speedster posted a 4.2 in the 40-yard dash and almost immediately landed on the Desperados' roster. To pay the bills, Armstrong worked night shifts at a jewelry store.
The head turning continued from football talent evaluators. Dolphins general manager Jeff Ireland's staff had ties with the Desperados and flew Armstrong in a for a tryout, which the receiver aced. He held his ground on the Dolphins' practice squad in 2008 and the Redskins' practice squad in 2009. Armstrong says it was this experience that would catapult his career in the NFL.
"Practice squad is something that is overlooked and undervalued," said Armstrong about being a non-roster guy. "You're going against the starting cornerbacks every day. You don't have any choice but to make yourself a better player."
Flash-forward back to 2010. The well-traveled Armstrong had emerged as an unsung hero of the Redskins' training camp. He had beaten out veteran Joey Galloway and recent second-round pick Devin Thomas. The mysterious Armstrong was all of a sudden the Redskins' number two wide receiver under first-year head coach Mike Shanahan.
There were big plays here and there for Armstrong. But he broke out of his shell in Week Four against the Green Bay Packers. The Redskins trailed, 13-3 early, in the fourth quarter, and desperately needed a spark. Armstrong blew past the Green Bay secondary, leapt in and the air, and caught a 48-yard Donovan McNabb pass for a touchdown. It would lead Washington to a 16-13 win over the eventual Super Bowl champions.
"I watched Donovan playing growing up, and here I was scoring my first touchdown with him," said Armstrong. "It was definitely a 'wow' type of moment."
Following the Packers' game, Armstrong became a fixture of the Redskins' offense. He averaged 19.8 yards per reception and piled up 871-yards on 44 receptions. The Redskins' passing attack ranked eighth in the NFL. Fantasy football players were starting Armstrong every week. It seemed as if Armstrong was here to stay.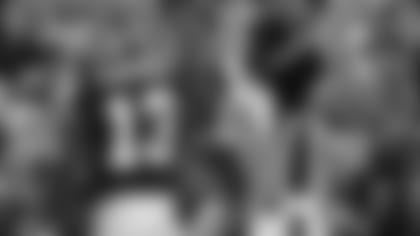 But Washington added proven wide out Jabar Gaffney and a hamstring injury pushed Armstrong to the sidelines for most of 2011. Then, the aging of Santana Moss led the Redskins to sign free agent receiver Pierre Garcon in 2012 and the pecking order had been reorganized.
Armstrong was released and bounced around with Miami, Dallas and Jacksonville, before sitting out the entire 2013 season. He contemplated life after football. Armstrong dabbled with getting his coaching license, real estate opportunities and even posted on his blog, RatedArmstrong.com, quite a bit. Still, none of this was like playing wide receiver in the NFL.
"It was frustrating," Armstrong, now 31, said. "I can honestly say now, I was pretty bitter. But I had to let that all go. Being bitter wasn't making me better, and it wasn't getting me a job."
When he least expected it, that job opportunity came knocking.
The Browns invited Armstrong in for a look during the rookie minicamp and the veteran was offered a contract. Now he's reunited with his former offensive coordinator in Washington, Kyle Shanahan. Armstrong knows if he's worthy of playing time in Cleveland, he'll get his shot.
"I built a level of trust with Kyle in Washington," Armstrong said. "He's a coach that will put you in a position to make a play. If you are really good at something, he's going to find a way to make a big play happen."
Cleveland fans, remember the name Anthony Armstrong. He's as hungry as any player in the locker room to prove he's just as dependable as he was for the Redskins in 2010.