Hue Jackson wasn't dispirited after an overtime loss in Miami, one that saw the Browns rally late from an 11-point deficit before dropping to 0-3 on the season.
"I'm probably more determined than I am discouraged," the first-year head coach said Monday, "but I do get that we will be judged by wins and losses and not by anything else. That's the way it should be. That's how this business is." [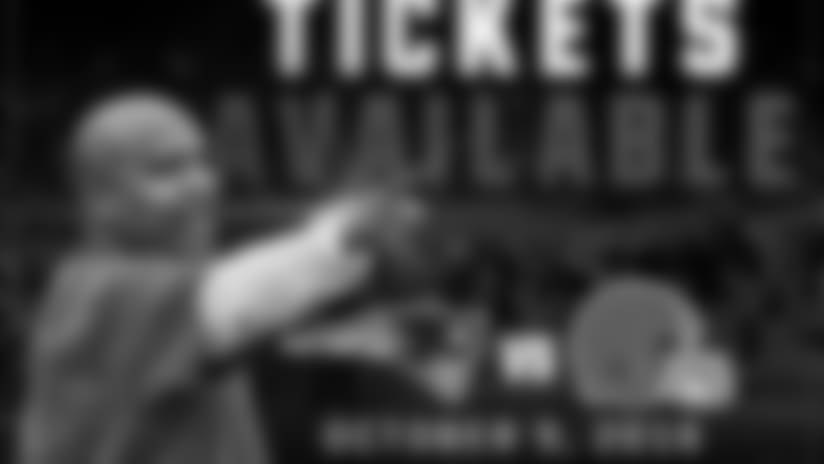 ](http://www.ticketmaster.com/FirstEnergy-Stadium-Home-of-the-Cleveland-tickets-Cleveland/venue/40971?camefrom=CFCBROWNSWEB_ARTICLES)
To be sure, Jackson -- who shrugged off the idea of "moral victories" or "feel-good stories" -- has been encouraged by a Cleveland team that has had its chances to win in the past two games against the Dolphins and the Ravens.
"When I look at our football team, I really like the resiliency of our guys. I like the grit. The guys fought hard," he said. "At the end of it all, we had a chance to win the game and we didn't."
So now the Browns are focused on one thing with a trip to Washington approaching.
"The truth of the matter is we have to finish. That's something I talk to the group about," said Jackson, who offered a similar analysis in his postgame press conference Sunday at Hard Rock Stadium. "That word that I keep talking about with our football team is finish, and we've got to finish."
In Miami, the Browns had a chance to win the game in regulation but could not connect on a 47-yard field goal with four seconds to play. "We had a lot of momentum at times but we just have to finish," said rookie quarterback Cody Kessler, who played a key role in his first career start with 244 yards passing on 21-of-33 attempts.  
Cleveland suffered a similar fate against the Ravens two weekends ago, when it watched a last-minute drive fall short after surrendering 25 unanswered points.
"We have to finish, and we have not finished the last two weeks," said receiver Terrelle Pryor, who said he was displeased after a historic performance on Sunday in which he combined for 200 total yards passing, rushing and receiving. "We have to play better ball and play a full game how we started. We have to get a win this week. It's (a sense of) urgency."
"We've got to learn how to finish those close games – just the big plays here and there, just gain momentum back. We've just got to finish, that's what it all boils down to," linebacker Christian Kirksey said. "We've got to learn how to do it. Hue Jackson is stressing us and he's stressing the fact winning is everything. That's what this league is about. So once we get that worked on, I think we'll be fine. We've just got to keep practicing, keep going forward and it's going to make our story that much better."​
So far, there have only been a few chapters written in that story. Jackson said he's broken down the 16-game regular season into quarters.
"We're not even through the first quarter of the season. We have played three games. We talk about quarters, and this weekend will really be the ending of the first quarter of the season," he said.
"Our record isn't what we want it to be, but at the same time, we know that we're still working at trying to get that first victory. As I told the guys, as we continue to work and we get one, then you get that feeling and start getting some confidence about what you're doing, and who knows what could happen?"
The Browns will chase that feeling again this weekend.
"It's a fight, and we have to fight the fight to get over the hump, but I don't want anybody to ever think I'm discouraged by what is going on. I see, I know exactly what's going on," Jackson said.
"There is still work to be done in a lot of different areas to get us to where we need to be, but I don't think anybody can question how hard this team fights, their grit and their toughness because I have watched it improve week in and week out.
"There is still more to give from coaches to players and from players to coaches. There is still more to get, and I think we will get that."​