Name:Scott WaltonHometown:Cleveland, OH
How they give back:
Scott gives back to his community because he knows the amount of homeless people in every major city are increasing. The way he chooses to #give10 is by doing food and clothes drives which provide an outlet for him to give to Cleveland's homeless population. He purchases items for those less fortunate than them to help improve their situation. He has also built out a program that he promotes on his Facebook page called Hearts for the Cleveland Homeless. Scott, it sounds like you have a heart to #give10 and better your community and we applaud that.
Name:Sarah Crislip & Carrie HansenHometown:Barberton, OH & Parma, OH
How they give back:
Sarah Crislip is an animal lover who chooses to #give10 in a way that not only makes her happy but helps the livelihood of others as well. Sarah walks dogs and the money she accumulates from dog walking goes directly to local animal shelters. Carrie also gives back to her community in multiple ways. She volunteers at the Cleveland Metroparks, while also donating blood. Carrie was inspired to share her story of how she is able to #give10, after donating blood at the Cleveland Browns Annual Blood Drive. She also donates blood at least four times per year and she encourages her family members to donate with her as well. Fantastic ladies! Keep up the good work and continue to make your communities better!
Name:Kristen LittleHometown:Brookpark, OH
How they give back:
Kristen is into giving back to her community through youth development. At Kristi's Kids Child Care in Brookpark, the children have been working hard this summer by recycling to #give10. Every week her school-aged students take all of the recycling from the daycare and the church to the recycling bins. The funds from these recycling bins help to support their local food pantry. GO BROWNS! Awesome Kristen, way to get the kids involved so they can learn to better themselves and their communities, even at a young age.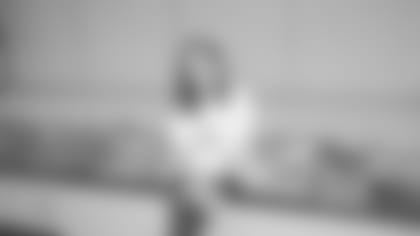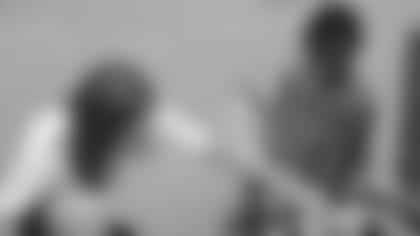 Name:Meagan E. WarrenHometown:Columbus, OH
How they give back:
Meagan is a 12-year-old who has started a non-profit to help other kids who don't know how to read afford books. Meagan started her business in the summer of 2014. She was reading a book at her grandma's house, and found out that 75% of the kindergartens that she helps don't have books at home. This sparked an interest in her to make a difference in the lives of others. She has always lived reading. It's what she does, and she wanted to share her passion with other children. She goes to local schools and homeless shelters around the state of Ohio to hand out books for the kids to take home and read. People contact her through Facebook to donate books to the program. The furthest donation came from someone in Arlington, Texas. To date Meagan has given out 3650 but has collected about 9,000 books in total. Meagan says the kids are so excited when she comes and she is so happy to tell them that they are free for them to keep. This is outstanding Meagan! Thanks for sharing your story of how you #give10 and help other children develop a love for reading.
Name:Andrew SnyderHometown:Cleveland, OHHow they give back:
Andrew is 13 and he began to #give10 a couple of years ago for a cause that's near and dear to his heart. He makes bracelets, with glass beads, in honor of his friend Karlie who died of bone cancer. He gives the money he raises to Karlie's siblings for college. This is something that he thought of all on his own because he wanted to do something nice for his friend and her family. Andrew also raises money for Camp Quality Ohio in Akron. It makes him feel great to give back and #give10, it is just natural. He doesn't have to really think about it. Wow, yet another young entrepreneur who is dedicated to #give10 and use their funds for the greater good! Keep up the good work Andrew, that's amazing!
Are you signed up to #give10? Share how you are helping the community and pledge to be part of First and Ten on ClevelandBrowns.com/community. All you have to do is give 10 hours, help your community. We want to hear your stories so follow @BrownsGiveBack on Twitter and Instagram for the latest community updates and be sure to use #give10.