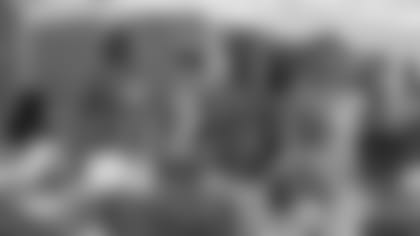 Name:Tamitra PeavyHometown:Cleveland, OH
How they give back:
Tamitra signed up herself and a group to #give10 at Browns Training Camp this summer. As soon as she did so, the group wasted no time before getting into action and helping the youth in their communities. The Richmond Heights Foundation took time out of their schedules last weekend to put together a Back to School Celebration for children in their area. At this celebration they informed students on the importance of graduating and all of the great things that can come from getting an education. Tamitra and her friends are happy to #give10 to see the youth in their community go on to a brighter future. Thanks Tamitra! The Browns are big fans of education, Great Job!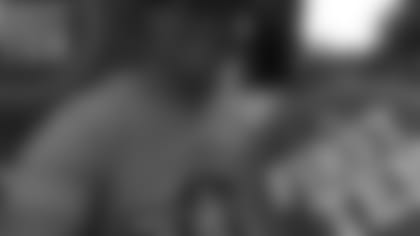 Name:Matthew ZellersHometown:Cleveland, OH
How they give back:
Matthew, a Cleveland native has learned about First and Ten and is looking to #give10 and more in the upcoming months. Over the course of the past three years, he's volunteered more than 1900 hours in correlation to an initiative with the Marine Corps that encourages this extracurricular service. For his dedication to his community, Matthew received a volunteer ribbon from the head officer of the Marines. To give back Matthew works with troubled kids in a program called 'Young Marines' as well as volunteering at his church on mission trips, helping to rebuild and landscape plus other outreach programming. Lastly Matthew helps with Toys for Tots where he organizes and distributes packages for kids at orphanages and YMCA's. He believes volunteering builds character and it's his responsibility to hold himself to a higher standard and change someone else's life. Fantastic Matthew, you're doing a great work in the community.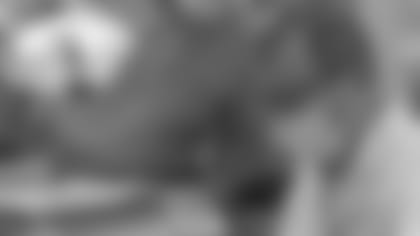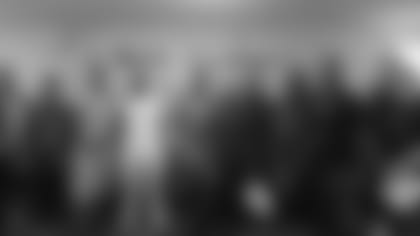 Name:Steven KatzHometown:Broadview Heights, OH
How they give back:
Steven is a part of the Greater Cleveland Dental Society (GCDS) and he uses his occupational skills to #give10 and help his community. Working with Safe Smiles, he helps provide dental services to a segment of the community that would otherwise not have the availability or the funds necessary. Safe Smiles is a joint effort of the (GCDS) and Case Western Reserve University School of Dental Medicine to ensure that over the next three years every CMSD high school football player has been fitted with a custom made mouth guard. Steven says that studies have shown this to be safer and more effective at preventing injury to the oral structures. How amazing is that? Safety is most important when playing any sport so we applaud you Steven and your team at Safe Smiles! This is a fantastic way to #give10!
Name:Bill VargaHometown:Painesville, OH
How they give back:
Bill Varga is a loyal fan, who has always been committed to #give10 through military appreciation efforts because that is something that he holds near and dear to his heart. He is a retired Army veteran who served for 27 years. Currently he serves as a welfare officer for the Catholic War Veterans, which helps Veterans and Families in need. Their office provides these families with food, clothing, utilities and medical expenses. He coordinates trips for groups of wounded warriors from Walter Reed hospital to come enjoy Browns games when they play at home. He enjoys what he does and works to help others as an extended part of his service to this country. That's so honorable Bill, we appreciate all that you to #give10 and help our service men and women! Go Browns!
Name:Peter HarrisHometown:Cleveland, OH
How they give back:
Peter Harris was honorably discharged from the Navy, but now spends his time volunteering and working to help others. After serving the country, he decided to give back in a different way. Peter contacted the local USO, and was informed about First and Ten. He and his friend have now taken the pledge to #give10 and have already committed one hour to volunteering at the USO office in the Cleveland International Airport. Currently he is helping other veterans like him get their education at Lorain Community College. You are awesome Peter, Thanks so much for sharing!
Are you signed up to #give10? Share how you are helping the community and pledge to be part of First and Ten on ClevelandBrowns.com/community. All you have to do is give 10 hours, help your community. We want to hear your stories so follow @BrownsGiveBack on Twitter and Instagram for the latest community updates and be sure to use #give10.