Name:Nick  MaloneyHometown:Dayton, Ohio
How they give back: Nick has been committed to a cause for some time now. He chooses to #give10 in a way that's near and dear to his heart. For the last 8 years, after the suicides of his step brother and sister, he began volunteering with a group in Xenia, Ohio called *Project Brite Star. *Through this program he is able to touch others and spread the message. With the group, they travel to schools around the Dayton Ohio area, talking to kids about suicide and depression, letting them know that it's OK to Ask 4 Help. The club is a local chapter of the Yellow Ribbon Suicide Prevention Program. He has put so much time into this to be sure that those who need help are able to get it. Nick, this is such an admirable way to spend your time. Continue to do what you do, your efforts do not go unnoticed.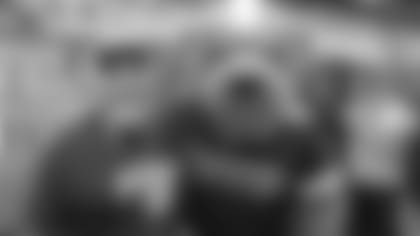 Name:Kimberley MalachowskiHometown:Cleveland, OH
How they give back: Kimberly and her husband are always looking for ways to #give10 and help their community. Her husband had to retire from his mail route just last year because of a cancer scare with several surgeries. He did not let that stop him for helping others in the community though. He used to hand out sports trading cards to kids on his route. Now, he hasn't given up his signature handout, but has just become more creative. He is able to give the boxes to kids undergoing treatment in the area. Kimberly loves this and helps her husband in any way she can to bring smiles to the children. So cool Kim, thank you for sharing with us!
Name:Matt Sajna and Jeff KestHometown:Ohio City, Ohio
How they give back: Matt does so much for his community that he didn't even want to share his own story. As the volunteer coordinator for the Greater Cleveland Sports Commission, he sees so many come in and #give10. One in particular, Jeff Kest, received the Volunteer of the Year award in 2015. Jeff attends at least 7 Sports Commission events throughout the year, totaling 134 volunteer hours! Jeff was a consistent face at the events and set an example for other volunteers through his dedication and hard work throughout the year. Looking ahead toward 2016, Jeff has already committed to more than 50 volunteer hours for the Transplant Games of America alone! Thanks Matt, it sounds like Jeff is all about making his community a better place! Congrats on the award Jeff.* *
Name:Jonathan Harrison
Hometown:Cleveland, OH
How they give back: Jonathan currently has a very philanthropic job, which works with local youth in the Greater Cleveland area. He works as a Court Appointed Special Advocate (CASA) for the state, representing the best interests of children who are under the care of Summit County Children's Services. They could be in care for multiple reasons including neglect and even dependency. He is one of 240 CASAs in Summit County and also serves on the board, which is one way he can #give10. He uses time during work as well as after to give back to the kids in his community including one of his children who is dealing with a mental illness. Jonathan, you are so selfless and we appreciate all you do. Continue to make a difference in the lives of others.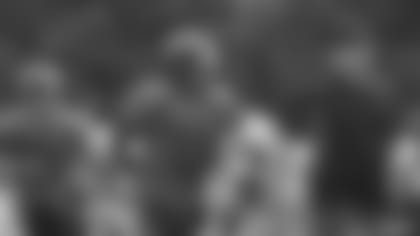 Name:Cameron SavageHometown:Detroit, MI
How they give back: Cameron began to #give10 early in life and has been a lifelong Browns fan. During his freshman year of high school, Cameron found out that he had heart murmurs and could no longer play. From that point on, he was very angry and upset, but he knew he needed football to survive. Because of his love for the game, he knew there were other ways he could be a part of the sport. He immediately reached out to former coaches and asked if he could start volunteering as a coach. From then on, he's been doing so, slowly moving up the ranks and coaching his own team. For nearly eight years now, he's been coaching, teaching kids the fundamentals and the basics of the game. He currently coaches kids in grades 5th-6th. Cameron also volunteers his time in the concession stand whenever he can. Wow, it's fantastic that you dedicate your time to youth football, possibly with some #FutureDawgs!
Are you signed up to #give10? Share how you are helping the community and pledge to be part of First and Ten on ClevelandBrowns.com/community. All you have to do is give 10 hours, help your community. We want to hear your stories so follow @BrownsGiveBack on Twitter and Instagram for the latest community updates and be sure to use #give10.