Name:Joseph MorrHometown:Cleveland, OH
How they give back: Joseph is able to #give10 each week. He is so in tune with his community and is able to give back through football. Because football is so important to him and his community, he helps kids through health and wellness programming. He works with them using weight training exercises, and strength and conditioning drills. He serves as a mentor for them, as he hopes they will succeed in their education or anything else they pursue. His team the Madison Rams have won the Ohio Cardinal Conference and made playoffs every year since 2013! He's been a Browns fan his entire life and football is his passion. He loves helping young kids become better young men through the game of football. GO BROWNS!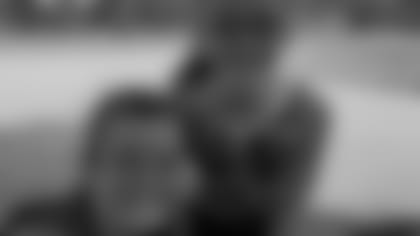 Name:Emily RobinsonHometown:Cleveland, Ohio
How they give back:Emily has always wanted to make a difference for the dogs at the Stark County Humane Society. She began to #give10 and got involved by volunteering four days a week walking the dogs, bathing them, and training them to help their chances of adoption. She attended the first preseason game and signed up to #give10, and was able to reach that in no time. Emily says volunteering at the humane society has been a life changing experience for her and it feels so good. She knows that she's able to help the animals that might not always feel loved. While she's at college, she can't always make it back home to see the dogs (but I never miss a Sunday football game with the Browns), however, when she does go home she makes sure she goes to see all of the dogs that she has been working with and give them a little lovin'. She says giving back to the community is just a simple act, but she's been able to help the dogs have a voice when they thought no one would be there for them.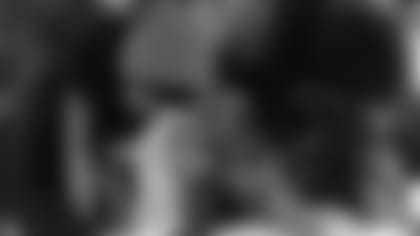 Name:Roger JonesHometown: Mansfield, OH
How they give back: Roger and his wife have volunteered for the last two years and they truly enjoy it. They have worked the First and Ten tent at many Browns events including training camp and Dawg Pound Drive. You will rarely see them sitting behind the table. They are always out front in the crowd promoting First and Ten asking fans how they #give10 and give their time to the community. They believe that it's a great cause that allows them to meet amazing people. Roger enjoys engaging the fans and also the children, who participate in fun activities while the parents are signing up for the First and Ten. They will continue to volunteer for this wonderful movement and supporting the team. #Give10 and Go Browns!
Name:Ariana Ulloa-OlavarrietaHometown:Hilliard, Ohio
How they give back: Ariana is a long time Browns fan and season ticket holder. She believes in leading by example to inspire others to help their communities. This is exactly what First and Ten is about. She was raised by parents that believe it is an obligation to help others less fortunate than they. So she's spent a lot of time working to #give10 with different organizations. She spends most of her time helping kids volunteering in summer camps, programming and organizations like the Girl Scouts, Junior Achievement and Big Brothers Big Sisters. She also does taxes for families through the United Way. Lastly she enjoys working with the Latino community by teaching English classes, helping small businesses and serving as a translator or trusted advisor. She recently ran my first half marathon and raised a few thousand dollars for the organization through donations. One of her biggest accomplishments is raising awareness and more than $10,000 for organizations that work with women that have escaped human trafficking.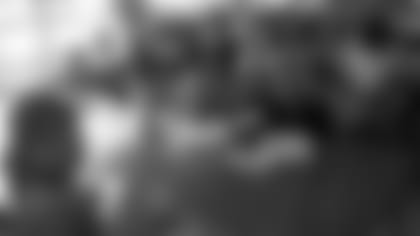 Name:Aaron Honabarger
Hometown:Cleveland, OHHow they give back: Aaron recently had the amazing opportunity to teach elementary art classes (grades K-4) at both Taft & Warstler Elementary schools in Canton, Ohio. Here he is able to #give10 and help further the education of youth right in his own community. Both principals, Mr. Yocum and Mr. Esporite, were very supportive and encouraged Aaron to teach and make a difference in the lives of so many impressionable young people. He was able to positively impact the two schools for the visual arts. He was so grateful for the awesome opportunity to teach the students in both elementary schools for nine weeks as their art teacher. During the spring semester of 2015 he was able to give his time and help others in a tremendous way.
Are you signed up to #give10? Share how you are helping the community and pledge to be part of First and Ten on ClevelandBrowns.com/community. All you have to do is give 10 hours, help your community. We want to hear your stories so follow @BrownsGiveBack on Twitter and Instagram for the latest community updates and be sure to use #give10.