Name:Emili Grendze  Hometown:Strongsville, OH
How they give back: Emili is a United States Navy Reservist who likes to #give10. She has contributed to her community in more ways than one. A fun way that she can show homage to her team and her country include volunteering at the Browns games. She would do so by helping raise the flag during the anthem or on color guard. She is a Cleveland State Student who enjoys volunteering outside of class and her career field. Wow, Emili, thanks again for helping your team and your country!* *
Name:Angelique DrummondHometown:Cleveland, OH
How they give back: The Browns hope to impact the community by sharing the message of First and Ten with those in Northeast Ohio and abroad. In doing such, the Community Relations team was at the Cleveland-Akron All-Star Youth Football League games this weekend. While there, many shared stories about how they #give10 and support their communities. One person in particular just came to support players on the team, who she works with on a consistent basis. Angelique is a social worker by day, whose heart goes out to the clients she serves. She spends time mentoring the high schoolers, transporting them to court, gang intervention programs, church or wherever they may need to go. Recently she held a Halloween game night where she provided candy games and other activities for them to have a chance at fun in a safe environment which they may not have otherwise had. She sees the situation they are in and wants to help and make a difference in any way she can. You are making a difference and positively impacting our youth Angelique!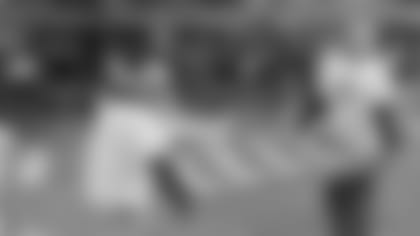 Name:Luis VizcarrondoHometown:Cleveland, OH
How they give back: Lu, a Browns employee, first pledged to #give10 in 2014. He is involved in a mentoring program that he loves. In his second year with the program he's been assigned a new Mentee. As a Mentor he is responsible for spending four hours a month with his mentee. Lu helps guide the mentee through educational goals, serves as a positive role model and assists him in paths towards his future. It is very important for Lu to give back to the community, especially where in the area where he grew up. Esperanza was right around the corner from my childhood home. Lu also is involved in philanthropic efforts through the United Way of Greater Cleveland Humanitarian Society and is a die-hard BROWNS fan....GO BROWNS!!!! Thanks for sharing how you #give10 Lu, you are awesome!
Name:Zell DrewHometown:Cleveland, OhioHow they give back: Zell is a teacher in the Cleveland area who does more than teach Monday through Friday. He helps students on his own time during Saturday program. During this time he devotes his undivided attention to kids who need a little more help through extra tutoring. Lots of them are struggling with reading and math, which are vital skills needed to pass the NWEA test, but also for life. Zell does this for at least two hours most Saturdays a month. When he was younger somebody helped him and he was headed down the wrong path, and one issue away from a juvenile detention center.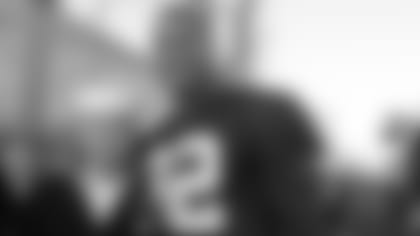 Name:Desmond BryantHometown:Elizabethtown, NC
How they give back: Desmond Bryant is someone who has gone above and beyond to make his community a better place. His continual visits around the Cleveland area have placed smiles on so many children's faces all season. He focuses his efforts to #give10 on youth football and development. From his surprise visit to Brooklyn Youth Football League, to his visit to University Hospitals and assisting in building a playground for the children of Dike School of the Arts, Desmond is laying the foundation to make his community a better place on a regular basis. You have done a fantastic job of sharing the message of First and Ten and we're proud to name you the Dawg of the Week!
Are you signed up to #give10? Share how you are helping the community and pledge to be part of First and Ten on ClevelandBrowns.com/community. All you have to do is give 10 hours, help your community. We want to hear your stories so follow @BrownsGiveBack on Twitter and Instagram for the latest community updates and be sure to use #give10.