Through First and Ten, the Browns partner with organizations in the community to provide opportunities for fans to #give10. This week, players, staff and others came out to #give10 and help others, by volunteering their time at the Greater Cleveland Food Bank. Overall, The Browns donated nearly 100,000 meals to those served by the food bank in six counties of Northeast Ohio. Some volunteers who were present shared stories of how they #give10 on a regular basis to make their communities better.
Name:Mark Horning  Hometown:Berea, OH
How they give back: Mark is a photographer who enjoys capturing live events, sporting events and theatrical pieces and performances. Because he spends most of his time behind the camera, he chooses to share his talent with others. He takes free pictures for nonprofit organizations who are looking to raise money or in need of promotional assistance. Recently he was able to #give10 by photographing the group 'Dancing Wheels,' a division of Professional Flair, provides an inclusive dance studio providing those in wheel chairs the opportunity to showcase their talent and perform the expressive art. The group has an upcoming show in which Mark helped photograph the dress rehearsal for free to support all those involved. That's a creative way to #give10 Mark—using your talent to help others. Way to go!* *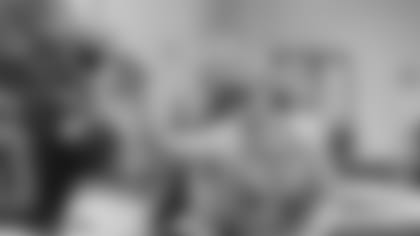 Name:Vernet FarmerHometown:Cleveland, Ohio
How they give back: Vernet came to volunteer, helping to sort and pack juices, and 'drinkable liquids' to help keep those in need stay hydrated. Her group checked the expiration dates of donated items, compiled and sorted them before distribution. Vernet said that she first started volunteering and making an effort to #give10 long ago with the American Red Cross. After beginning on her own, she got her kids involved. She told her children how some kids can't just go to the pantry to retrieve whatever they'd like to eat. For some it's much more complicated. This lesson was accompanied with a visit to their local food bank back in Kansas City. Hunger is a real issue that can be combated by giving your time and resources with the help of organizations like the Greater Cleveland Food Bank. Vernet, that's incredible that you get your kids involved and find ways to #give10 to help, support and benefit those around Greater Cleveland.* *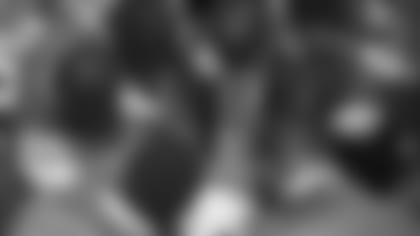 Name:Glenville AthleticsHometown:Cleveland, OH
How they give back: The Athletic Department and school staff at Glenville High School encourage their students to get involved in the community by giving back and helping someone other than themselves. Members of the football team were present at the food bank, packaging fresh fruits for families in need. They also fight hunger in Northeast Ohio by participating in the mayor's annual food basket giveaway. This initiative aims to provide food and other items to the City of Cleveland right before the holidays in early December. During this time they go out to sites such as the Greater Cleveland Food Bank and City of Cleveland Rec Centers to serve. Waking up early in the morning to pack and repack food in large sacks filled with turkeys, and other goodies to load into trucks or distribute directly to lines of people waiting to receive. It is a tradition that they are proud of and hope to carry on for years to come. Outstanding! This is a great way to #give10 and help your community.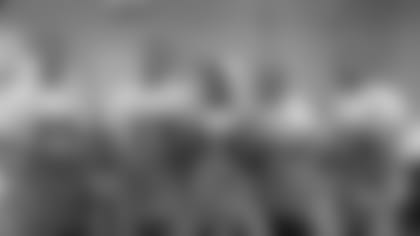 Name:PNC Finance DepartmentHometown:Cleveland, OH
How they give back: Another partner of the Cleveland Browns, PNC, is committed to making a difference in the lives of young people in Cleveland and beyond. The company has encouraged its employees to get out in the community to volunteer and #give10. This particular group of young people in the finance department have made it an exciting outing for them to get to know each other better while helping others. Being civic-minded, PNC also has a grant program called 'Grants for Great Hours,' which provides $3,000 in funds to the organization their department supports. This is, if the group as a whole contributes approximately 100 hours to the cause. The finance department enjoys it when they #give10 together and focus mostly on agencies and organizations that deal with youth development. In the past they have worked with the Salvation Army, local elementary schools and now, with the Greater Cleveland Food Bank and its backpack program.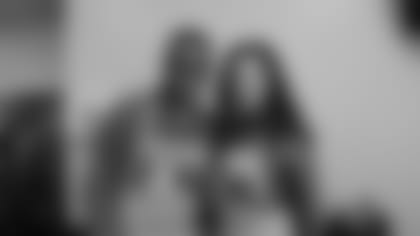 Name:Corrina Pysa & Terrence LeeHometown:Connecticut & Maryland
How they give back: Corrina and Terrence are anchors for Good Morning Cleveland on WEWS Channel 5. When they aren't in front of the camera, the duo like to #give10 and help their communities. Corrina goes to the VA hospital and volunteers her time there on Veteran's Day. She will also be returning for thanksgiving to visit, serve and make someone's day. Focusing on military appreciation is how she prefers to #give10 and help her community, and those who served and protected our country. Terrence is more of a spur of the moment philanthropist. He is most likely the person to donate to charitable causes at the local grocery store, the Santa outside ringing the bell, the children selling lemonade and others. He goes above and beyond the norm to make sure the youth, sick and hungry are taken care of. Wow, that's awesome guys! It's amazing to know that you all #give10 and help your community!
Are you signed up to #give10? Share how you are helping the community and pledge to be part of First and Ten on ClevelandBrowns.com/community. All you have to do is give 10 hours, help your community. We want to hear your stories so follow @BrownsGiveBack on Twitter and Instagram for the latest community updates and be sure to use #give10.