Name:John WardHometown:Mentor, OH
How they give back: John has been able to combine his passion for the Browns and his commitment to the community and to #give10.  Since 2013, he has been volunteering at the Ronald McDonald House and the hospital for nearly 100 hours per year! In total, He's donated at least 300 hours of volunteer time since he began. He assists families with members who are in the Children's Hospital by making them feel at home as much as I can in the Ronald McDonald House Family Room. He also helps coordinate various fund raising activities and awareness with his Tailgate crew Dawg WARDens / North Port Kennel. They come together to fundraise for the Ronald McDonald House. They also have collected can tabs around the lots which they use to recycle for operating funds. John says he loves to #give10 and he wouldn't be able to do it without the support and assistance from his family, friends and his tailgate family! Awesome John, way to turn something fun into something even better—that helps others, who are deserving in your community.* *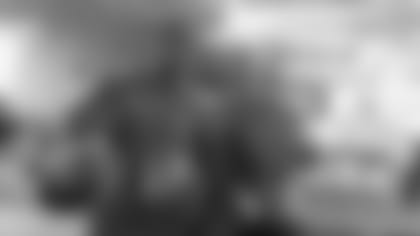 Name:Joe ThomasHometown:Brookfield,*Wisconsin *How they give back: Joe Thomas is a Browns player that is continuously out in the community to #give10 and it's not only him, but his family as well. He is committed to #give10 whenever he has the chance. He is involved by giving his time to volunteer at the Kids in Need Resource center, an organization in Cleveland that provides school supplies to teachers and children in underprivileged areas. He also has a nonprofit, Thomas' Troops, where he supports those in the armed forces as well as invites them and their families to Browns' games. He also supported the Browns Foundation Radiothon this year by donating his time to go fishing with a fan, which in turn supports education efforts for children in Northeast Ohio. Thomas is setting an example for not only his teammates, but fans in the community as well. We're proud of you Joe, keep up the good work and continue to #give10.
Name:Chris Smith & Linda CummingsHometown:Berea, OH
How they give back: Chris Smith volunteers for the Berea-Midpark athletics boosters club. When she does this, her effort to #give10 helps offset travel expenses for away games, equipment costs and more.
She works all home football, basketball, and wrestling games/matches. She along with others like her friend Linda, volunteer by selling programs and merchandise at the Boosters table. She also is in charge of organizing a "Volley for the Cure" event. This will occur during their game against Maple Heights to benefit the Susan G. Komen Foundation. Chris and Linda are dedicated moms who choose to #give10 and help the kids involved in sports in their community at the local high school. Great job!
Name:Marty GedeonHometown:Johnson, TN
How they give back: Marty is a caring person who used his time to just complete a good deed, help someone in his community and #give10. Marty, got to know one of his customers, whose mother had fallen and broke her hip. Because the mother and the son can't drive, Marty decided that he could help. The mother was in the hospital for two months, so the customer was alone at home, unable to get around, so four or five times a week Marty would pick him up and take him to the grocery store and to the pharmacy. Even though the mother came home from the hospital, she is still unable able to drive yet. So Marty continues to pick up the son and pick up prescriptions for both of them. Marty is just doing it out of the kindness of his heart, and he will continue as long as they need it. He refuses to take any monetary compensation because it's what he feels is right. That is such a great way to #give10 Marty, thanks for sharing with us and thanks for helping others in your community.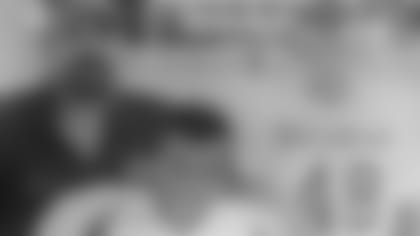 Name:Jason MetzHometown:Madison, OH
How they give back: Jason Metz has been coaching youth sports teams for the past four years. To #give10, he has coached a variety of sports from baseball, to softball and of course football. He also volunteers as an umpire and is a board member for the local football organization. Two of his children play football, so he supports their teams in addition to the age group that he coaches for. He loves helping the youth grow and learn what it is like to work as a team. He thinks it's paramount for them to learn what it is like to compete and work hard to get to a group goal. He preaches the importance of school and listening at home, which seems to make a huge impact on how the youth act and work together in practice and games. Jason gets the most joy out of seeing a kid that has struggled for a year or two, blossom and actually start to pick everything up. Times like that keeps him coaching three days a week for at least two hours a day after working a full 12 hour workday, only to do it again by volunteering his time every Saturday for game day. Jason, you're so dedicated. Thanks for making a difference in the lives of the youth in your community. Continue to #give10, and be sure to pass on the message of giving to your kids by signing up your team to #give10.
Are you signed up to #give10? Share how you are helping the community and pledge to be part of First and Ten on ClevelandBrowns.com/community. All you have to do is give 10 hours, help your community. We want to hear your stories so follow @BrownsGiveBack on Twitter and Instagram for the latest community updates and be sure to use #give10.