Name:Danny SheltonHometown:Auburn, WA
How they give back: Rookie Defensive Lineman Danny Shelton, although has made a tremendous impact on the Cleveland community. From his participation in the Radiothon where he donated his time to go dog walking with a fan, visiting University Hospitals to meet with children undergoing treatment, to his continual effort to support the Military. Danny, with his upbeat demeanor and willingness to #give10 and help the youth in the community, he serves as a true role model for fans all around Greater Cleveland! Because of his commitment and zeal, Danny has been selected as the First and Ten Dawg of the Week. Great Job Danny!* *
Name:Anne StemenHometown:Rocky River, OH
How they give back: Each week, as the Cleveland Browns are out in the community at the High School Game of the Week, our team is looking for those who #give10 to help their school and others in the community. This week we found Anne who was volunteering for Rocky River High School Booster Club. She has volunteered for the Pirates for the last four years. The great benefit and reward from her labor is seeing the kids get everything they need each year. Anne volunteers year-round at all sporting events. She is in charge of managing the booster shop at the high school. She not only works home games but is responsible for running the Rocky River booster shop for at least 6 hours each week. Each of Anne's children have attended Rocky River, and her daughter currently plays soccer for the women's team.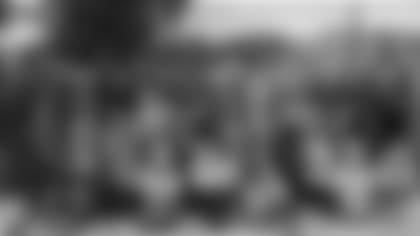 Name:Francis SpencerHometown:Montclair, NJ
How they give back: As a newcomer to the Cleveland area, Francis was looking for ways to get involved and #give10 while sharing his passion for football. He was presented with an opportunity to be a coach for a local youth team; the Jets. Francis jumped at the opportunity become part of another football community outside of college. He began the season open-eyed, but as it progressed he found himself learning as much from the kids as he was teaching them. Francis found that coaching youth helped him network with others in the area as well as juggle both professional and volunteer work loads. He said it was rewarding and truly memorable despite falling short of the championship. Great work Francis, #give10!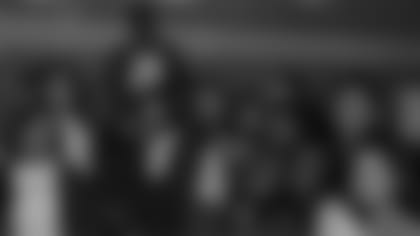 Name:Yvette ThompsonHometown:Akron, OH
How they give back: Yvette was adamant about wanting to give back and help her community so she began an organization in which she dedicates so much of her time to #give10 and make a difference in her community. FADIA Young Women's Program Inc was established in 2012 and has quickly established an extensive resume, of charitable initiatives for adolescence girls and boys and pure acts of kindness from her heart and own goodwill. FADIA's hands-on counseling, back-to-school financial assistance and one-on-one mentoring are just a few admirable attributes representing this union. FADIA provides a beacon of hope for so many. In 2014 she began Mendia a small group of inner city teenage men, to help develop dynamic young men, with goals, ambition and a life MISSION, to become better young adults. Her willingness to help these young people is amazing! Way to go Yvette!
Name:Mike DebettaHometown:Harpursville, NY
How they give back: Another Cleveland Browns staff member chooses to #give10 by giving his time each month. He's a "Child Life Specialist" at UH Rainbow Babies and Children's Hospital. Mike goes in from 6-8 p.m. on Thursdays to play board games with the children. He focuses on one floor of kids, which he interacts with and occasionally provides gifts. The experience is priceless, he's always excited about the chance to give back to the community and bring smiles to the children's faces. That sounds like a blast Mike, thanks for sharing your story about how you #give10 and inspire others.