Name:Patty Milliken  Hometown:Welston, OHHow they give back: Patty is able to #give10 by supporting youth. She is all about promoting youth getting active for at least 60 minutes a day. Patty volunteers with the Little W Club, a non-profit pee wee football and cheerleading program. The program for youth grades 2-6 is held in Wellston, OH and has been operating for more than 15 years, in which Patty has been involved. Patty's children don't participate but she loves the game and the joy it brings to the children. If she can make a positive impact on a child, while doing something she loves then it doesn't feel like volunteering at all. Patty sees it as sharing a passion with someone younger than herself. The Little W Club is completely all volunteer run and those involved give back to the youth while doing something they love. Patty says the program could never survive without all of the volunteers that make it successful. They love to #give10 and they love what they do! Awesome Patty! Your group makes the program successful and teaches such an important lesson. Thanks for sharing.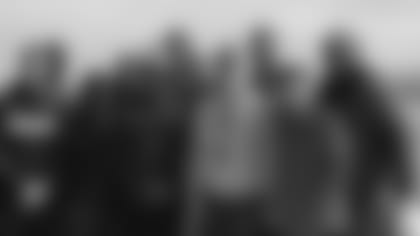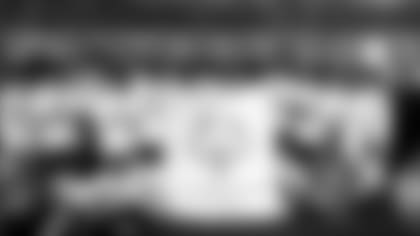 Name:Gary BarnidgeHometown:Bowling Green, KYHow they give back: Gary does many things in the community stateside as well as those abroad. He has committed himself to #give10 through his foundation American Football Without Barriers (AFWB). Gary strives to bring football to kids who may not have had the chance to play it before. He brings together players from the Browns and other teams to give back and help others in need. Gary is also involved with Ohio Guidestone. He provides tickets to the students there who are looking to advance their careers by getting a GED and other vocational certifications. Lastly Gary is a huge supporter of the Browns Foundation and will be contributing to the Radiothon this year. Stupendous work Gary, thanks for all you do. We're proud of our First and Ten Dawg of the Week #give10.
Name:Rodney Symons  Hometown:Lakewood, OH
How they give back: Rodney is the head coach of 3rd and 4th grade tackle football in Lakewood. As a volunteer coach of this youth team Rodney exhibits the meaning of First and Ten. Each week Rodney loves to #give10 and help the kids in his community. He says these kids have worked really hard during practice year round. As the team's first game approaches, he is excited to see how well they perform. This year Rodney has a lot of first time players and he can't wait to see what they do. That's fantastic that you put your entire heart and soul into what you do Rodney. It makes all the difference. Thanks for sharing and don't forget you can sign up your entire squad to #give10 as well.
Name:Christina JohnsonHometown:Willowick, OH
How they give back: Christina is also a volunteer coach who works with 7-10 year old girls to #give10. This softball coach is dedicated to teaching these girls the importance of sports and perseverance.  After having a rough season and being in last place, Christina says her team was the apparent underdog. In the end, they were able to fight their way to the top and finish second in the round robin tournaments. She is so proud of her group of girls who refused to get discouraged by remaining positive and keeping their heads held high. During her two summers as coach, her players have taught her more than she could ever teach them. She is extremely happy to #give10 and volunteer her time to the community! Congrats Christina. Sounds like your team competed like a Brown! Great job.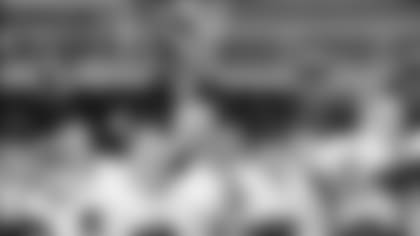 Name:Frank Johnson Hometown:North Ridgeville, OH
How they give back: Frank has also been coaching and giving my time to the kids for countless hours throughout the years. His ability to #give10 started like it did for most. He was coaching his son's flag football team nearly 20 years ago and he hasn't quit since. In his 18th year, he coaches all ages of players from youth recreational teams to older semi-pro athletes. Frank says there is no better feeling than to look in a player's eyes to see the satisfaction of when they finally get it. The favorite part of when he volunteers to #give10 is that he can coach kids to become great people and one day great adults. Frank believes they can accomplish this with discipline, unity and character. Right on Frank! We commend you on being such an active member of your community. Go Browns!
Are you signed up to #give10? Share how you are helping the community and pledge to be part of First and Ten on ClevelandBrowns.com/community. All you have to do is give 10 hours, help your community. We want to hear your stories so follow @BrownsGiveBack on Twitter and Instagram for the latest community updates and be sure to use #give10.