Cowboys at Browns, Sun.: 1:00 p.m. ET [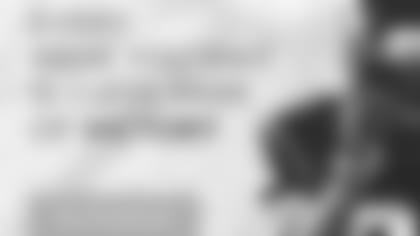 ](https://ad.doubleclick.net/ddm/trackclk/N194604.133118CLEVELANDBROWNS.CO/B10246112.137180347;dctrkaid=309552530;dctrkcid=73767167;dclat=;dcrdid=;tagforchilddirectedtreatment=)
Only one quarterback all year has produced 20 FanDuel points against the Cowboys. In the last four games, they have allowed a quarterback to throw for multiple scores or produce 14 FanDuel points just once (Andy Dalton in a blowout loss).
Isaiah Crowell has rushed for a touchdown in each of the last two games and five of eight overall this year. However, Crowell has been held to fewer than 30 rushing yards in three of his last four starts. The Cowboys are allowing the third-fewest FanDuel points to running backs this year at 16.1 per game.
Only one running back all year has rushed for more than 75 yards against the Cowboys and they have allowed just one rushing touchdown in their last three games.
Running backs have 85 yards receiving against Dallas in their last four games combined. Duke Johnson Jr. had 87 yards receiving last week against the Jets.
A wide receiver has scored and produced at least 14 FanDuel points against Dallas in four straight games. Terrelle Pryor Sr. has 532 receiving yards this year to lead the Browns, while the rest of the team's wideouts have a combined for 626 yards on the season.
Corey Coleman has a catch of at least 40 yards in both of his NFL starts.
Gary Barnidge is still looking for his first score of the season and has a tough matchup with the Cowboys. No tight end has scored or produced 10-plus FanDuel points against Dallas in four straight games.
Dak Prescott has a very good matchup against a Browns pass defense that has allowed multiple passing touchdowns in 10 of their last 11 games. Prescott has accounted for multiple scores in five straight games this year.
Over the last two weeks, running backs have rushed for 429 yards and four touchdowns against the Browns while averaging 7.03 yards per carry and 41.2 FanDuel points per game. A runner has produced 10-plus Fantasy points in seven of the eight games against the Browns this year and has rushed for a touchdown in six straight.
Ezekiel Elliot enters Week 9 as the NFL's leading rusher with 799 yards rushing in only seven games. He has produced at least 130 yards rushing in four of his last five games and has 140-plus total yards in five straight as well.
Dating back to last year, the opposing reception leader has scored in 11 straight games against the Browns. The Browns have already allowed five receivers to post Top 10 Fantasy weeks against them. Dez Bryant set season highs in targets (14), receiving yards (113) and FanDuel points (19.3) last week.
A wide receiver has caught a touchdown in 13 of the last 15 games against the Browns and multiple receivers have caught a touchdown in each of their last two games.
The Browns have allowed the second-most FanDuel points to tight ends this year at 15.1. Jason Witten has only one receiving touchdown all year (came last week) and has eclipsed 60.
Colin Kaepernick has rushed for 150 yards in his two starts and should be able to do even more damage through the air this week against the New Orleans Saints. The Saints are allowing 291 yards passing per game this year, sixth most in the NFL, and are down to two rookies at cornerback due to injuries. Furthermore, quarterbacks have thrown for multiple scores against the Saints in four of the last five games.
Mark Ingram is in the doghouse and is likely to share touches with Tim Hightower in Week 9, but that's OK because you can start BOTH of them against the 49ers. The 49ers are historically bad against the run and have allowed a 100-yard rusher in six straight games. Multiple running backs have produced 12-plus FanDuel points in each of the last two games against the 49ers, who have been allowing a ridiculous 190 yards rushing, two rushing touchdowns and 35 FanDuel points per game to running backs since Week 3.
Kyle Rudolph gets to face the Detroit Lions in Week 9, which is music to any tight end's ears. So far this year, no team has allowed more touchdowns (eight) or FanDuel points per game (15.6) to tight ends than the Lions. A tight end has produced double-digit FanDuel points against the Lions in four straight games and in seven of eight this year.