Commissioner Roger Goodell favors adding two teams to the postseason and expanding to London.
On Tuesday's edition of "Cleveland Browns Daily, Driven by Liberty Ford," co-hosts Vic Carucci and Nathan Zegura gave their opinions on reports that former Redskins offensive coordinator Kyle Shanahan will interviewing Wednesday for the Browns' offensive coordinator position.  Vic and Nathan also elaborated on Seattle Seahawks cornerback Richard Sherman and the name he has made for himself in this league.
In addition, Vic and Nathan also expressed their opinions about NFL commissioner Roger Goodell's comments about expanding the postseason by two teams and adding an NFL team in London.
Vic was joined on Super Bowl XLVIII Radio Row by Chris Myers, who will be a sideline reporter for Fox Sports' coverage of Sunday's showdown between the Seahawks and Denver Broncos, to get his insight on the interview Sherman did right after the NFC Championship Game.  Chris also gave his thoughts on the Super Bowl outcome and on new Browns head coach Mike Pettine.
Mike Pereira, former vice president of officiating for the NFL and current rules analyst for Fox Sports, made a Super Bowl Radio Row appearance to discuss how officiating has changed and how it affects the outcome of games. Je'Rod Cherry also chimed in to provide his thoughts on the potential hiring of Kyle Shanahan for offensive coordinator and the possible expansion of the postseason in the NFL.
Here are some highlights:
Nathan Zegura: "Kyle Shanahan is a smart guy who can orchestrate a very good offense and I will be excited if he becomes a part of the Cleveland Browns. Kyle Shanahan has great credentials. I think this would be a phenomenal hire. He is a guy that knows how to get a ground game going and a passing game going. With three quarterbacks in this draft in Teddy Bridgewater, Johnny Manziel and Blake Bortles, Kyle has the know-how of using the bootleg that would help with all three of those quarterbacks. ...I could not be any more opposed to this (potential expansion to) London thing than anyone. I don't like it for competitive reasons, unfair for the team that is in Europe and unfair for the home team that loses their advantage (when it has to play one of the annual games in London). …I have no problem with what Richard Sherman did (after the NFC title game). I think he was just fired up and he did well with the aftermath of it. I think Richard Sherman is a guy who is very emotional and passionate and works hard and believes in himself. The guy is good and he plays the game hard and he was fired up and emotional. I like Richard Sherman, even though he did what he did to the team I grew up watching, the 49ers."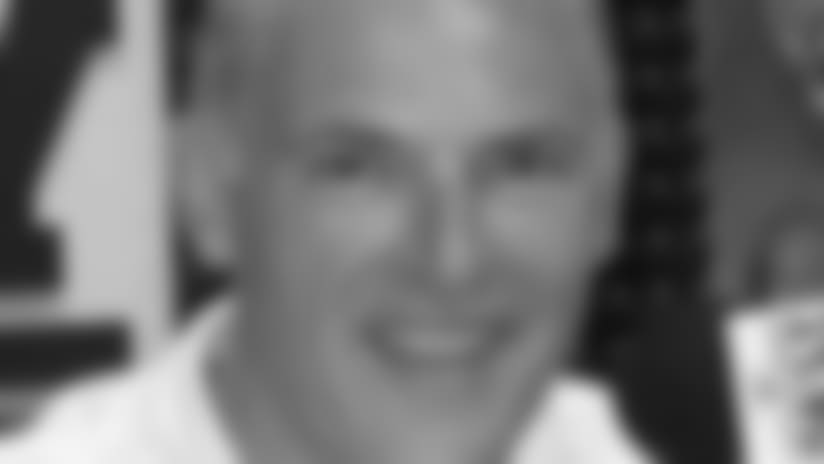 Vic Carucci:"I have a little bit of concern with (Kyle Shanahan) and his player-management skills. I want to see a better job being done managing a personality. If the Browns draft Johnny Manziel, I would have to see Kyle Shanahan do a far better job than he did with Robert Griffin III in Washington in order for that to work right. You have to have a system in place, and do the Browns have that? I don't know. That is a big part of the reason why Rob Chudzinski is no longer on the job, because there was a disconnect and that has to be resolved. Someone is going to have a responsibility to very possibly have a big personality coming in at that quarterback position and you have to have someone that is going to do that right. …I am all in for the idea of global expansion; I think that has to happen in the NFL. But I think the three games in London are already enough for right now. Of the two things we are talking about, I am more concerned about the playoff expansion because they are going to push it more. …Richard Sherman is extremely bright and seriously insightful and knows what to make from the opportunity in front of him. He is dynamic. I like the fact that he has taken such a high road in the course of this Super Bowl Week. (Seahawks coach) Pete Carroll encourages his players to be themselves and have personalities and Sherman does just that."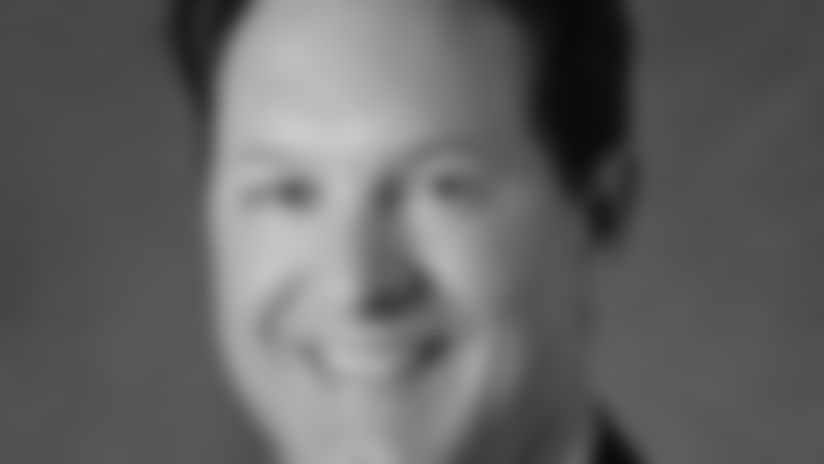 Chris Myers:"Having done this before for Super Bowls for Fox and dealing with super reactions, I have had some unusual moments. I am surprised that there was such a reaction to Richard Sherman. I think it was the media that made it to where people could get their opinion out immediately and cause people to judge Richard Sherman. Having worked around Richard Sherman, I think it was one of those things in a quick reaction where you are going to deal with a guy who is hot in the moment and I didn't have a problem with that. …I'm really excited about this Super Bowl. If this game was in Seattle I would say that Peyton Manning would have problems, but the Super Bowl is at a neutral location and I am not worried about Peyton's legacy and to see him line up against Seattle's defense will be fun to watch. Now, how well they execute will be another story. People want to split up and divide (Manning's legacy between the regular season and postseason) because that is their choice. I heard Peyton today talking about legacy and he's already in the top five in my book, and I think a Super Bowl title will take him even higher because he will be able to have done things no one else has. …Having my family in Ohio, there is a soft spot for the Browns for me and the fans deserve a little more. It looks like from the outside they have the right coach, but it looks like the firing of Coach (Rob) Chudzinski was not handled in the right way and that doesn't look good for the organization for having a guy for only one year. But you have to move forward and I'm interested to see if they draft a quarterback and how they play out with that and the new coaching staff."
Mike Pereira:"I do think (NFL officials) have had a difficult year. It has been a struggle, and I am not going to give myself any credit whatsoever. When you are given a change in the head of officiating, then you have a philosophical change. I think officiating has been brought in the forefront because it has been transparent. I just hope it does not take away from the game. It is tough for me because I put so much effort into that program just like others did before me; you hate to see your friends still working as officials make mistakes. …I think any time you add layers to a call it makes it more difficult. It's simple to call false start when a guy flinches, but it makes it harder when you have to make a call (such as pass interference) that adds layers. You have all of these decisions you have to make on one play which is why it makes it more difficult."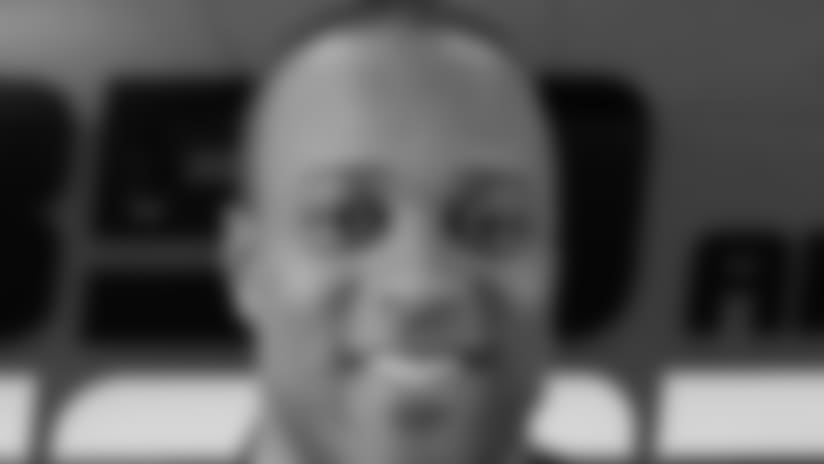 Je'Rod Cherry: "It makes a lot of sense to bring in Kyle Shanahan. Kyle is a guy that has experience and has a decent reputation, and I say decent because of what he did with RGIII and comments regarding to Donovan McNabb. A quarterback will be a key thing in this organization, so that does have to concern you and raise your eyebrows some. I am totally with the mindset that (Washington Redskins owner) Dan Snyder did too much with RGIII. Coaches coach and players play and he shouldn't forget that. …If (the Browns draft) Johnny Manziel, then that concerns me because he may feel like no one can run him. These coaches need to (remind) these players that they are not going to run this ship. Yes, you're the star, but you have to follow (the coach's) orders. …I would give thumbs down to expanding the postseason. With that being said, don't cheapen the experience, make it right and earn it to get there. If you add more teams you may not get there. What makes a football season special in the first place is that you have to go out there week after week and battle it out.