Tramon Williams' first game as a Cleveland Brown did not unfold as he originally cooked up in his mind.
A prized possession acquired in free agency, the 32-year-old cornerback was brought in to fortify an already talented secondary. He was the standout player in joint practices against the Bills in August. He's regularly been to the playoffs and won a Super Bowl in nine seasons with the Packers.
But against the Jets on Sunday, Williams and the defensive backfield were just as much culprits in the defeat as any unit on the team.
"It was just bad football," said Williams.
In his few months in Cleveland, Williams has developed into a respected voice of reason, both to teammates and coaches. On Monday in the locker room, he didn't sugarcoat how he felt about the 31-10 loss to the New York Jets. When the Browns were losing momentum at MetLife Stadium in the second half, Williams saw the sense of resiliency from his teammates go in the wrong direction.
"It seemed like when a couple circumstances went on throughout the game, the whole feel of the team went down," Williams said. "The momentum of the team went down. We've got to do a better job of that as far as the sidelines and things of that nature.
"Guys sitting out on the sidelines with their heads down – it's too early for that. You've got to come out and play and you've got to always believe."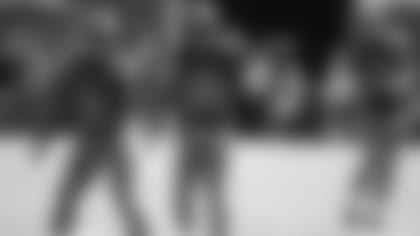 Williams' message resonated with Mike Pettine on two fronts.
Cleveland's head coach coined the term "Words into Action" earlier in the summer, a motivational mantra to hold the Browns accountable – the secondary very much included. Deemed the backbone of the team, the defensive backs struggled as the Jets scattered the field with big passing plays.
"To me, that was one of the more disappointing aspects of the game," Pettine said. "You want to be mentioned among the best? Then we have to play that way. And clearly, we did not."
The iffy body language showed by some of the Browns did not go unnoticed by Pettine, either. The coach called a meeting Monday with several veteran players to discuss a variety of topics. Improving poise under pressure on offense, defense and the sidelines will be the name of the game for Cleveland. 
"It's easy to fall into, 'Here we go again,'" said Pettine. "In game, we can't ride that roller coaster.
"Football games are long. They are emotional. There's lots of ups, lots of downs. The teams that can withstand those and maintain their focus, their poise, their composure throughout are the ones that are going to be successful."
So what's next for the Browns? Williams obviously had success with the Packers, but there were washout losses in Green Bay, too.
"Learn from your mistakes and move on," Williams said. "That's what the good teams do."