BAGSHOT, England – Hue Jackson doesn't need a refresher on the sights and sounds of bustling London. The Browns coach had just one thing on his mind after the team wrapped up its Friday walk-through.
"You'll see me in my room laying in a bed with a pillow asleep," Jackson said. "I've enjoyed my time here in the past. It was outstanding … now with our football team, what's important is we do everything we can to get ourselves ready to play."
The Browns landed Friday around 9:30 a.m. local time, took the short bus ride to their hotel, rested for a few hours and went right to work. By 4 p.m., they were on the same fields England's national rugby team uses for practice.
It was a whirlwind 18 hours for a Browns team that kept their week as normal as possible before boarding Thursday's redeye flight.
"It started off rough, a little tired from all of the travels," running back Duke Johnson Jr. said. "Once we got into it and got going, it was pretty good. I thought we had a good day today." [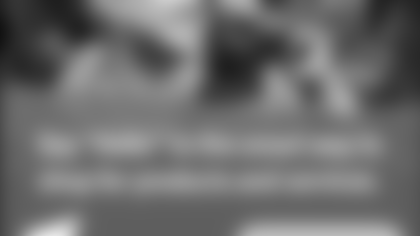 For the players curious about the sights and sounds of London, Jackson cut them a deal Friday. There was little wiggle room in his directions.
"We will drive them. We will bring them back," Jackson said. "They will all come back at a prescribed time. Some will come early but they can't come late. They will be here in their rooms doing the right things."
Based on the reaction from players who met with Cleveland- and London-based reporters after the walk-through, sight-seeing was far from the top of their to-do list. Johnson said he heard of a few players taking Jackson up on his offer, but he had already made up his mind to stay at the resort.
Rookie quarterback DeShone Kizer, who is set to make his seventh start of the season against one of the NFL's best defenses, said he had too much on his plate to even consider it.
"Unless there's a ma and pa shop close to this place, I think I'm going to stay in for the night," Kizer said. "It's big on getting sleep and trying to get yourself 100 percent before a game. For me, it's probably best if I stay back and stay in the books as much as I can."
For most Browns players, the flight to London was the longest they'd ever experienced in their lives. They'll make that same one back Sunday after the game, of course, before they can officially begin their bye week.
They know there's only one way to make that flight feel shorter than it really is.
"It's fun to be back, but it's a business trip now to play a game," offensive lineman Joel Bitonio said. "We haven't won a game this year. We've been fighting to and it's been tough. That seven- or eight-hour flight back will be a lot better if we get a win. It'd be great to start it here."