The evidence is cut and dry for why the Cleveland Browns defense is not living up to its tall preseason expectations.
The Browns had 14 of them against the Oakland Raiders during Sunday's 27-20 loss and it arguably cost Cleveland the game. Wide receiver Amari Cooper, running back Latavius Murray and fullback Marcel Reece each had a play of at least 40 yards down the field. Those plays came on drives that combined to result in 17 Raiders points and an insurmountable lead all afternoon.
"How we play blocks and how we get to the ball, how we fly to the ball – we get guys in a position to make tackles at the point of attack," coach Mike Pettine said, "and when you miss them, that's hard to handle."
When a defense isn't tackling well, opposing offenses adjust their game plans on the fly. Raiders quarterback Derek Carr was quick on all of his releases because he could count on his playmakers to make Browns tacklers miss in space.
And when Carr was getting rid of the football swiftly, the Browns were unable to generate any pressure. A week after pummeling Marcus Mariota for seven sacks, Cleveland didn't hit Carr once Sunday at FirstEnergy Stadium. Armonty Bryant registered the Browns' lone tackle for a loss on the second play of the game.
But missed tackles hurt the most on running plays. Murray looked more like DeMarco Murray as he darted through the defense for a career-high 139 rushing yards.
The run defense is a continual conundrum that's irritated Pettine.
"We took a long hard look at some of the stuff we were doing from a schematic standpoint, but it has been a lot of different things," Pettine said. "I would say the tackling has been the most troubling. There have been some technical issues – how we are playing double teams, some of the guys on the edge losing the edge, but it has been a mixture.
"To me, (the run defense) has been the most disappointing aspect of our defense this year. Something that we weren't very good at last year and not much has changed. With all the emphasis that was put on it, that is an obvious source of frustration."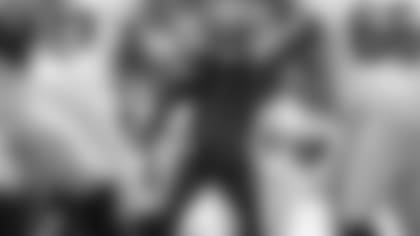 There are many guilty culprits when it comes to missed tackles, and that's included Cleveland's last line of defense, Pro Bowl safeties Tashaun Gipson and Donte Whitner.
Whitner and Gipson combined for 11 tackles against the Raiders. Maybe the defensive line and linebackers could've made plays earlier, but Pettine is counting on the safeties to be the indestructible brick wall to clean up messes and put out fires defensively.
That hasn't been the case three games into the 2015 season.
"I think (Donte) would be the first to tell you he has been inconsistent," Pettine said. "There have been some plays for him to make that he hasn't made. He has done some good things for us and he has left some plays out there."
Surrendering 479 total yards of offense is a system-wide issue, but when Pettine and defensive coordinator Jim O'Neil watched the film and filled out grade sheets Monday, there were still a few individual bright spots to build upon.
Rookie Danny Shelton made five tackles even while constantly battling double-teams. Tramon Williams has been the team's most consistent player in the secondary, rarely allowing significant catches.
But it's clear, if the defense and specifically the tackling remain a problem, Cleveland's blueprint for climbing up the AFC North's ladder will get steeper by the week.
"We have to handle today much like we did after the Jets loss," Pettine said. "Bunker in, look each other in the eye, admit our mistakes and get them corrected."