This fall, the NFL is celebrating 10 years of getting kids active and healthy through NFL PLAY 60. Since 2007, the NFL has committed more than $350 million to youth health and fitness through PLAY 60 programming, grants and media time for public service announcements. As a result of efforts by NFL players, teams and partner organizations, millions of kids and thousands of communities are getting more physically active. The NFL and its teams have built more than 250 NFL Youth Fitness Zones and integrated programs into approximately 80,000 schools nationwide. All 32 NFL teams implement PLAY 60 in their local markets, and the NFL and its teams annually host more than 2,000 PLAY 60 events nationwide. The Browns are proud to support the PLAY 60 movement and encouraging kids and families in Cleveland to get active for a healthier lifestyle! The Cleveland Browns Play 60 movement is in association with University Hospitals.
The Browns offer many ways to get involved with Play 60 throughout the year! The Play 60 Fall Challenge is going on now for students, grades 2nd – 8th, to track their minutes of physical activity over a 6 week period and win exclusive Browns prizes!
The free NFL PLAY 60 App is available to Play 60 NOW! Available for iOS and Android devices, the app allows young fans to get active and moving on the go – running, jumping twisting and turning to control their avatars onscreen. New features include a physical activity-based augmented reality game and collectability features where users can add and train new players on their rosters and compete against their friends. To download the NFL PLAY 60 App, visit NFL.com/PLAY60.
YOUR CHILD COULD HAVE THE ULTIMATE PLAY 60 SUPER BOWL EXPERIENCE!
The NFL PLAY 60 Super Bowl Contest is open NOW! The contest offers kids age 6-12 the chance to win the ULTIMATE Super Bowl gameday experience and serve as the official NFL PLAY 60 Ambassador with a commitment to getting active for 60 minutes a day. To enter the contest, parents can submit a 20-second video of their kids' touchdown celebration dance online at NFLRUSH.com/superkid or on social media via Instagram and Twitter using #PLAY60Contest. The NFL PLAY 60 Super Kid will help kick off Super Bowl LII by handing the game ball to an official on the field at U.S. Bank Stadium in Minnesota on Feb. 4, 2018.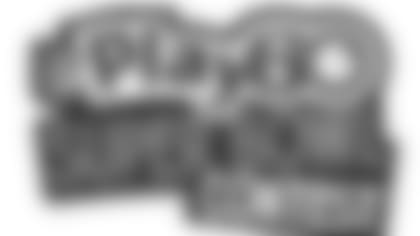 The Browns Give Back to Northeast Ohio with a commitment to education and youth football while engaging the community through the team's signature First and Ten volunteer movement. For more information, visit www.clevelandbrowns.com/brownsgiveback.
Follow @BrownsGiveBack on Twitter and Instagram! #give10