The Browns and JumpStart, a non-profit that helps entrepreneurs, held their second annualSmall Business Training Camp. On August 17, small business owners gathered at Cleveland Browns Stadium to gain valuable tools and resources to excel in today's competitive landscape in the Cleveland community.
The Small Business Training Camp was hosted in part with the Browns and JumpStart and featured a half-day free program ensuring a more equitable society that celebrates the small business achievements of underrepresented communities at the 7UP City Club at Cleveland Browns Stadium.
"Partnering with the Cleveland Browns continues to be an incredibly valuable experience for JumpStart and our entrepreneurs," said JumpStart Chief Services Officer Lorne Novick. "This collaboration has opened doors for us to connect with even more small businesses, offering them access to our free business assistance and accelerator programs. The impact of this partnership extends far beyond individual entrepreneurs; it resonates within the community, generating a powerful economic ripple effect. We are proud to stand together with the Cleveland Browns in this endeavor, as we continue to drive positive change and empowerment for local businesses and their communities."
The 2023 Small Business Training Camp had over 1,150 people register and deployed $5,000 in grant capital to local entrepreneurs and spent time listening to a batch of diverse speakers from various job fields. Included in this list were LaRese Purnell, the founder of The Real Black Friday; Shaun Crawford, a former NFL Defensive Back and Media Personality; Cheryl C. Perez, a Business Transformation Coach; Laura Gibbons from Chase Bank; and Monica Womack and Shaundretta Boykins from the Ohio Department of Development.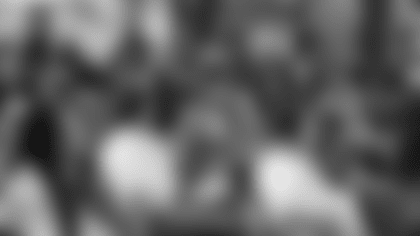 The speakers led a motivational session for small business owners during the initial workshop. Following that, a four-minute pitch competition took place to display creative businesses within the local community. The participants were given the opportunity to have a personal consultation with banking experts to discuss lending options. The day came to a close with a networking mixer where attendees could make valuable connections and find opportunities for collaboration.
JumpStart and its partner organizations have made a significant contribution of over $11.6 billion to the economy. Their efforts have led to job growth, which has helped startups and small businesses thrive to over 25 minority and black-owned businesses.
Attendees participated in four workshops to help them prepare for and secure essential small business financing. It also helped them gain the knowledge to access capital. The Browns and JumpStart will hold their fourth "Small Business Impact Program Showcase" on Sept. 6 at the KeyBank Club at Cleveland Browns Stadium, where participants will use their knowledge and skills to present their business to a panel of judges for a chance to take home up to $10,000 to grow their business.