The Browns added a versatile, young defensive back and parted with their 2017 starting quarterback in a trade with the Green Bay Packers. [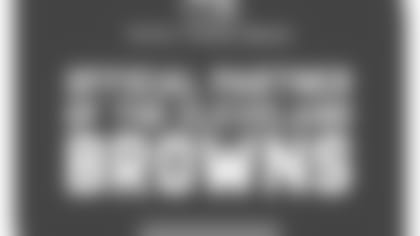 Cleveland acquired defensive back Demarious Randall in exchange for quarterback DeShone Kizer. The teams also swapped picks in the fourth round and fifth round. Cleveland sent Green Bay the No. 101 and No. 138 picks and received No. 114 and 150.
Randall, 25, started 30 games over three seasons in Green Bay. The former first-round pick out of Arizona State racked up 10 interceptions, including a team-best four in 2017. A free safety in college, Randall primarily played cornerback for the Packers.
"Demarious is very versatile," general manager John Dorsey said. "I've long admired him when he was playing safety back at Arizona State. He's a first-round pick a couple of years ago, which shows you what his skill set is. He's proven his versatility where he can play corner, he can play safety."
Of Kizer, Dorsey said: "In my four weeks here watching (Kizer) play, I could see there was a learning curve, he was getting better and better. In order to move this thing forward and to acquire someone like Randall, I thought it would be a natural move to let him continue to grow and help the Cleveland Browns continue to grow with Randall on the defense."
Randall posted interceptions in three consecutive weeks (5-7) this past season, including his second career pick-six when he returned a pass 21 yards for a score in Green Bay's 35-31 victory over the Cowboys. He finished the season with 47 tackles.
"Damarious is a talented and versatile defensive back that will come in and play safety for us," head coach Hue Jackson. "He's a really good athlete that makes plays on the ball. He will fill a need for us and we feel he can make a difference for us in our secondary."
Randall had three interceptions apiece in his first two seasons. His first career pick-six, a 43-yard return for a score, came Week 15 of 2015 against the Raiders. He led the Packers in 2015 in passes defensed (16) and was second among rookies with his three interceptions.
For his career, Randall has 144 tackles, 10 interceptions and 32 passes defensed.
Kizer, a second-round pick in 2017, started 15 games during his rookie season. The former Notre Dame quarterback completed 53.6 percent of his passes for 2,894 yards, 11 touchdowns and 22 interceptions.