In alignment with the team's Black History Month celebration and Be the Solution social justice initiative, the Browns have launched Cleveland Huddle in partnership with Bud Light to assist local Black-owned restaurants while also providing food relief to individuals in need. To start the campaign, the Browns are collaborating with Goodfellas BBQ, Soul Fo' Real BBQ and Sauce the City to host three unique meal distributions throughout the month of February. Each week beginning on February 9, the team will distribute 100 meals to one of the following local shelters: The City Mission's Crossroads men's crisis center and Laura's Home women's crisis center and Lutheran Metropolitan Ministry Men's Shelter.
Goodfellas BBQ
2847 Noble Road, Cleveland Heights, OH 44121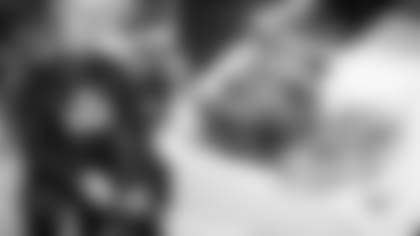 Owned by Cleveland native Darryl Rugley, Goodfellas BBQ in Cleveland Heights is a barbecue restaurant that is passionate about giving back to the Cleveland community. Rugley started making barbecue in his backyard in 2010, and when he learned that people really enjoyed his meals, he started to sell his food.
"I went from working in bars to owning my own restaurant." Rugley said. "I didn't go to school for it and this wasn't even on my radar – this was the last thing I thought I'd be doing."
As a Cleveland Heights native, Rugley has always been committed to giving back to his hometown. When the pandemic began in March, he worked hard to support kids who were out of school. Knowing many students relied on school for regular meals, Goodfellas BBQ started passing out to-go boxes of chicken wings and French fries to kids in need. With the help of generous customers and the Cleveland Heights community, Goodfellas BBQ has been able to keep the program going for a significant period of time to have an even more meaningful impact. Each day through a three-hour time period, Rugley estimated feeding around 200 kids.
"I'm actually honored to be included in this opportunity," Rugley shared. "To continue helping out the community, especially with a partner of my home team which I grew up watching, it's an honor and a blessing all at the same time."
Follow Goodfellas BBQ on Instagram to see all of the great food Rugley and his team makes.
Soul Fo' Real
22895 Sprague Road, Strongsville, OH 44149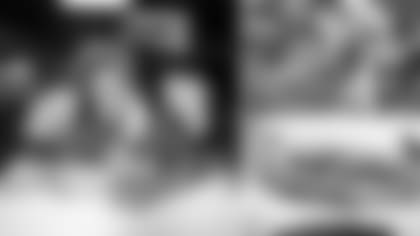 Located near the Browns training facility with a Cleveland sports theme, Soul Fo' Real BBQ is a family-run comfort-food takeout restaurant owned by Lennora Meadows. After leaving her job in health business in 2017, Meadows could not think of anything else she wanted to do but cook. When looking for an ideal place to open a restaurant for nearly one year, she came across the current location in Strongsville and was able to officially open Soul Fo' Real on December 11, 2018.
When asked what keeps her going, Meadows said, "Mostly the people. My customers are awesome people. I know a lot of them. I know their stories, and they know mine."
Not only does Meadows make her customers feel at home as soon as they walk in the door, she greets them by name and always welcomes them with a smile on her face. "With the customers here, it's like home, and that's what I want it to feel like. I want them to come here and feel comfortable with who and what they are."
In addition to its exceptional service and hospitality, Soul Fo' Real brings the community together by advocating for other local businesses and supporting community fundraisers. The walls of Soul Fo' Real host more than one dozen business cards for other local small businesses. "We try to make sure we support them because they are continually supporting us," Meadows explained.
A Clevelander and a lifelong Browns fan, Meadows greatly appreciates the opportunity to be part of Cleveland Huddle. "It's a blessing to see that the Browns are willing and able to support those Black-owned businesses that also support them," she shared.
Follow Soul Fo' Real on Facebook to stay up to date on their menu and schedule.
Sauce the City
1400 W 25thStreet, Cleveland, OH 44113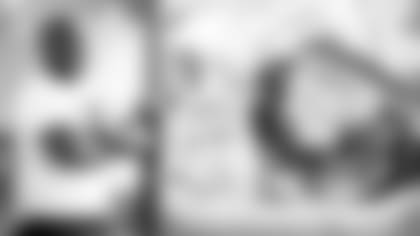 Known for its chicken sandwiches, Sauce the City is located in the heart of Ohio City with the goal of providing great food while also giving back to the community. Executive Chef Vick Searcy has cooked his entire life and eventually received the opportunity to open a space for the Galley Group, the food hall where Sauce the City is currently located. The key to Chef Searcy's success? Focusing on Cleveland. "We connect to the community by using them as our main purveyors and not outsourcing anything," Searcy said.
In addition to staying local with its food, Searcy explained that Sauce the City's customers are their top priority. Focusing on that goal, the team ultimately executed its idea to provide the first hot chicken sandwich to the city. Sauce the City's signature seasoning, the Cleveland Hot Seasoning, was created by combining flavors from all cultures represented in Cleveland and is used on every dish the restaurant makes. "It's like you're eating Cleveland because everybody's culture is in this," Searcy said.
Searcy has always been passionate about giving back to the community. He recently launched the #FeedTheNurses challenge, which strives to support frontline healthcare workers. The movement calls on customers to tag a local restaurant on social media and challenge them to provide lunch for their local healthcare workers who are combatting COVID-19 on a daily basis.
Searcy, a passionate Browns fan, is excited to work with the team through Cleveland Huddle. "I'm enjoying working with the Browns," Searcy said. "I just want to keep the relationship open and transparent and keep the motives pure of helping the community. I just want to keep helping people as much as we can."
Visit Sauce the City's website to stay up to date on everything they do.
For a list of additional local Black-owned restaurants and food services businesses you can support, as well as other ways to join the Be the Solution movement, click here.